Sally Thomas: Programme for Government has much to commend but could increase costs for members
Scottish Federation of Housing Associations (SFHA) chief executive Sally Thomas outlines the organisation's reaction to this week's Programme for Government.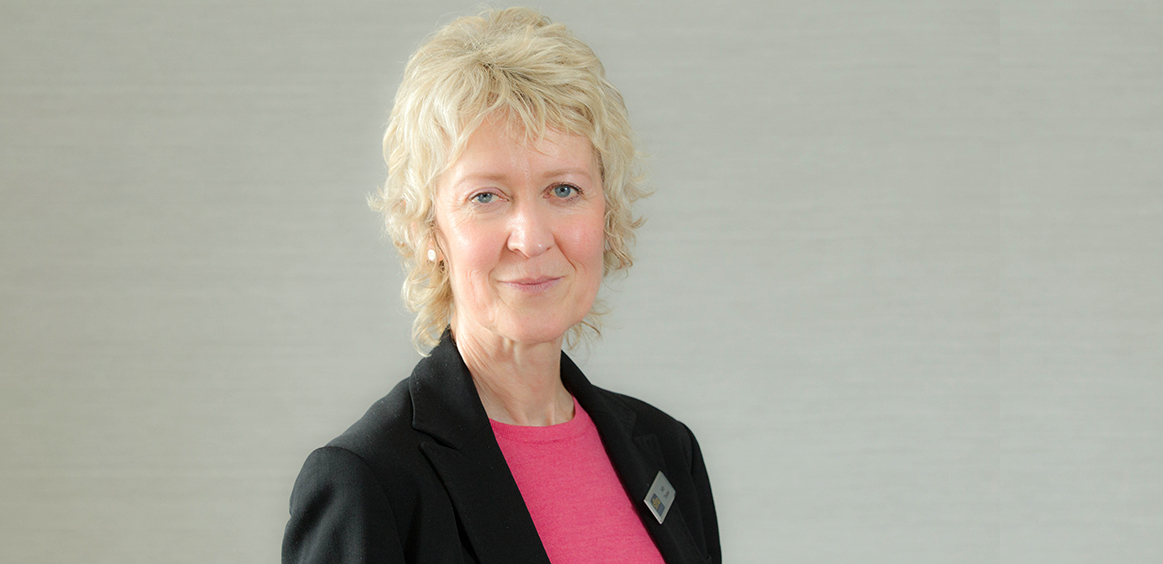 Tuesday's Programme for Government, announced by First Minister Nicola Sturgeon, contained some welcome announcements for the social housing sector. A key announcement was one SFHA had been campaigning for: the notice period for evictions on the grounds of anti-social and criminal behaviour will revert to one month from three, subject to parliamentary approval.
We had been calling for this change in our dialogue with the Scottish Government, as well as through our media work, highlighting your case studies that showed the unintended, but detrimental, effects of the Coronavirus (Scotland) Act. At the beginning of this week, together with a cross section of members, as well as CIH Scotland and ALACHO, we wrote to housing minister Kevin Stewart calling again for the notice period to revert to one month, so we are pleased the government has listened and acknowledged the negative effect it has had on tenants and communities.
We know that members remain very concerned about the impact of longer notice periods for people in arrears. The impact will be significant for those individuals who are building up levels of personal debt which they may never be able to repay. It will affect other tenants if a shortfall in rental income leads to rents having to be increased, and it may lead to communities having less income for investment.
While this week's statement included a £3 million increase in Discretionary Housing Payments, and a promise to "strengthen guidance" on their use, it is unclear whether the announcement of a £10m Tenant Hardship Loan Fund is a solution – the fund could further increase levels of personal debt. We will continue to monitor the financial effects on members through our quarterly data return, and, if necessary, will make the case to government for support for housing associations and co-operatives, so you can continue to provide homes and services from a firm basis of financial strength and stability.
We are keen to discuss how the social housing sector and the government can work together to build on the support and advice that is currently available to help tenants to pay their rent. High-level messaging is required in order to dispel the notion that the current provisions allow a 'rent holiday' as well as to stress the importance of paying rent by tenants who are able to do so and the consequences of non-payment on both individuals and communities.
We were pleased to see confirmation from the government that it is committed to completing the delivery of the 50,000 affordable homes and that it will publish the details of the next housing programme in the five-year Infrastructure Investment Plan later this month. SFHA will continue to make the case for a new, ambitious affordable house building programme that will help to kickstart our economy in the wake of the impact of the coronavirus pandemic, provide much-needed jobs and reduce housing need. SFHA's independent academic research, released with Shelter Scotland and CIH Scotland, has shown the need to build a minimum of 53,000 affordable homes, of which 37,100 should be for social rent, between 2021 and 2026.
The government also announced that it "will improve the quality of all Scottish Government grant funded homes, with a specific focus on social homes, by increasing the conditionality of public investment". It will develop guidance this year, to target three issues of quality:
Carbon: greater use of off-site construction for new social housing
COVID-19 response: ensure all new social housing offers private or communal outdoor space with room for people to sit outside and space for home working or study
Connected: drive forward work to make all new social housing digitally enabled. The government will work with the social housing sector to explore the options for providing ready to go internet connections in new social housing.
Whilst SFHA commends these three ambitions, they could lead to increased costs for social landlords, and therefore, tenants. We would be concerned that the finding conditionality could have unintended consequences to the detriment of the work of housing associations and, most particularly, their tenants and communities, should there be a mismatch between the condition and the funding it required.
The statement also saw a promise from the government to "review the current housing adaptations system and make recommendations on how best to improve and streamline the system and maximise the impact of investment". We will continue to press for the £7m adaptations shortfall, which our analysis has identified, to be addressed.
We welcome the announcement of nearly £1.6 billion which the government said will help to ensure that emissions from heating are eliminated by 2040 to remove poor energy efficiency as a driver of fuel poverty. The government will publish a draft Heat Policy Statement and refresh the Energy Efficient Scotland Route Map, alongside the updated Climate Change Plan, to set out a clear pathway towards zero emissions from heat in buildings, and will establish an expert group on a potential heat pump sector deal. We will await further detail on these announcements. The Fuel Poverty Strategy will also be published this year.
SFHA welcomes the government's commitment to strengthen support for community anchor organisations like housing associations, that provide essential services with communities, and its plans to use the Empowering Communities Programme to build on learning from the COVID-19 response. We will continue to work with members as well as the Scottish Government to ensure that this Programme for Government, as well as the next, allows you to keep delivering for Scotland's tenants and communities.