Scarf launches new crisis fund to help households in fuel poverty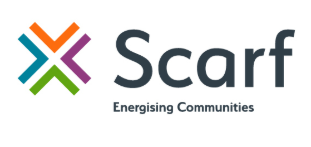 Scarf has partnered with Home Energy Scotland to launch a new emergency hardship fund that aims to help the most vulnerable households across the North East access funds to help heat their homes in these difficult times.
The Scarf Heat Fund will help provide instant access to heat for those most at risk of, or suffering from, fuel poverty.
Lawrence Johnston, acting chief executive of Scarf, said: "This is an emergency intervention fund designed to reduce the immediate pressure faced by the most vulnerable members of our community. Scarf recognises that with more of us stuck at home for the coming weeks we'll see our fuel use rise and of course, worries about fuel bills increase.
"Our expert advisors are on hand to help guide you through the best way to keep your bills down and ensure that you're signposted to funds that can help take away the immediate fuel bill worries. By calling 0808 808 2282 you can check your eligibility for the hardship fund and other grants and schemes.
"If you, or someone you know, is struggling with fuel bills or heating your home the new hardship fund could be the answer to your problems."
The fund can provide help and support in the form of:
Plug-in heaters
Prepayment cards
Access to costs for emergency boiler repairs
This is not an exhaustive list and each application will be treated on a case-by-case basis with those suffering from fuel poverty given priority.