SCN hits another landmark with 10,000 LinkedIn follower milestone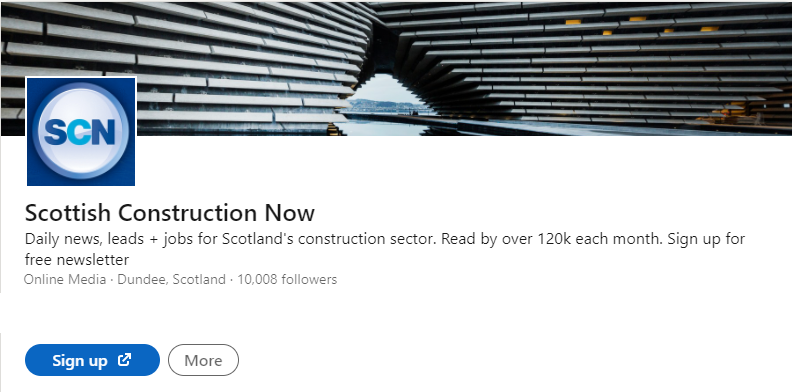 In further evidence of its recent remarkable growth, last month saw a record 164,216 unique visitors to the website and another 177 new subscribers to the free daily newsletter taking the total to 10,287. Twitter followers rose by 154 to 6,812. But the really striking increase was in LinkedIn which increased by 714 in January.
This is all good news for the publication's growing list of advertisers who enjoy ever-increasing daily reach to the Scottish construction industry.
And it's good news for Scottish architects who will be able to showcase their projects in the new Architects' Showcase feature. Social housing projects will also be showcased on Scottish Housing News.
To be included, simply submit up to 350 words describing your latest project, it's interesting and innovative features and any challenging or distinctive features. Photos, illustrations or 'fly-through' all welcome.
Simply send your entries to newsdesk@scottishnews.com or enquiries for further details to our editor Kieran Findlay - kieran@scottishnews.com