Scotland facing 'cost of living crisis' amid coronavirus outbreak
A new tracking poll for Citizens Advice Scotland (CAS) has found that Scots have significant concerns about their ability to meet a range of financial commitments amid the COVID-19 outbreak.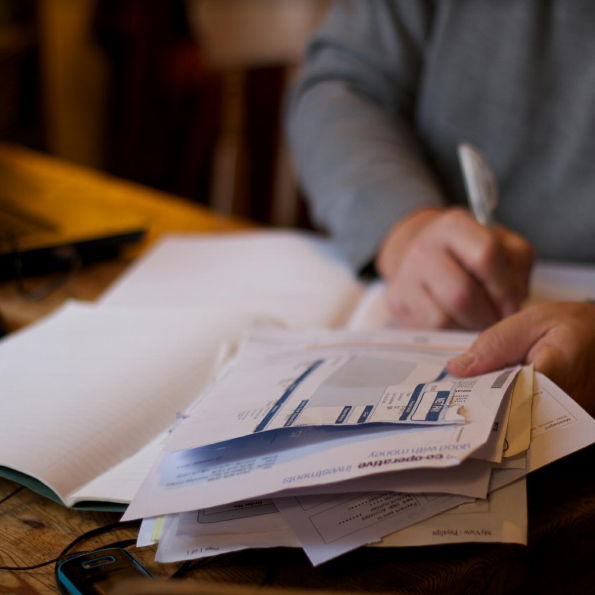 The ScotPulse poll of over 1,000 adults across Scotland revealed varying levels of concern among those for whom each of the financial issues are applicable.
The survey found:
A third of Scots (34%) are concerned about their ability to pay for food and essentials,
Four in ten (39%) of those with debt repayments are concerned about paying those repayments,
Four in ten (41%) of renters are also concerned about being able to meet rent payments; this compares to 31% of those who have mortgages being concerned about making those payments,
Around a third (35%) of those who pay utility bills are concerned about paying for those bills.
The poll comes as both the Scottish and UK governments, as well as industry regulators, have announced a range of measures to help people with the cost of living during the coronavirus crisis, including worker retention pay for employers, increased availability of the Scottish Welfare Fund, further funding for Council Tax reduction and an increased value of benefits like Universal Credit and Working Tax Credits.
CAS, the umbrella body for the Citizens Advice network in Scotland, is encouraging people to claim what they are entitled to boost their incomes.
Bureaux across Scotland have transitioned their services during the government lockdown, with every CAB in Scotland now offering advice over the phone or by email.
Derek Mitchell, CAS chief executive, said: "These figures provide a stark illustration of what has been clear for some time – coronavirus is not just a public health crisis but represents a cost of living one for households as well.
"Our network helps hundreds of thousands every year and we have seen for some time the problem of people just about managing in our economy – people who are especially vulnerable to disruptions to their income or significant increases in bills.
"What is welcome is that both the UK and Scottish Government recognised these risks early in the process, announcing a vital package of measures to help people, from boosting Universal Credit to increasing the Scottish Welfare Fund.
"Beyond that, there are options for people to apply for mortgage holidays and changes to housing law in Scotland as a result of emergency legislation means longer notice for evictions as a result of rent arrears."
He added: "What is essential now is that people apply for the support they are entitled to so they can best navigate this crisis. We saw last week a huge increase in people applying for Universal Credit – that should not put off people who qualify.
"There's an onus too on employers to ensure that they apply for the worker retention scheme so people can be kept on payroll where possible."
Mark Diffley, director of MDCR, which designed and conducted the polling, said: "It is now clear that the coronavirus pandemic is having a significant impact on life in Scotland, and our new poll with CAS clearly illustrates the financial difficulties that many Scots will experience during the crisis.
"The poll highlights a number of themes which are vital to bear in mind as we continue to understand how the virus is affecting people across the country. Concern about day-to-day expenses is being felt in all parts of the country and in all sections of the population; people of all ages, from all social backgrounds and in all regions will feel the financial force of the pandemic.
"However, it is also clear that concern is being most clearly felt by younger people and those from the more deprived social grades. For example, almost half (47%) of renters aged 16-34 express concern about being able to pay their rent, while only 25% of those aged 55+ feel the same way.
"Similarly, 40% of those in the C2, D, E social grades are concerned about paying for food and essentials, compared to 24% among those in the A, B, C1 social grades. These differences are apparent for all financial aspects covered in the survey."
Read all of our articles relating to COVID-19 here.