Scotland's 'largest carbon-neutral development' moves closer to fruition
The John Dewar Lamberkin Trust has submitted a full planning application for its proposed mixed-use sustainable expansion to the city of Perth.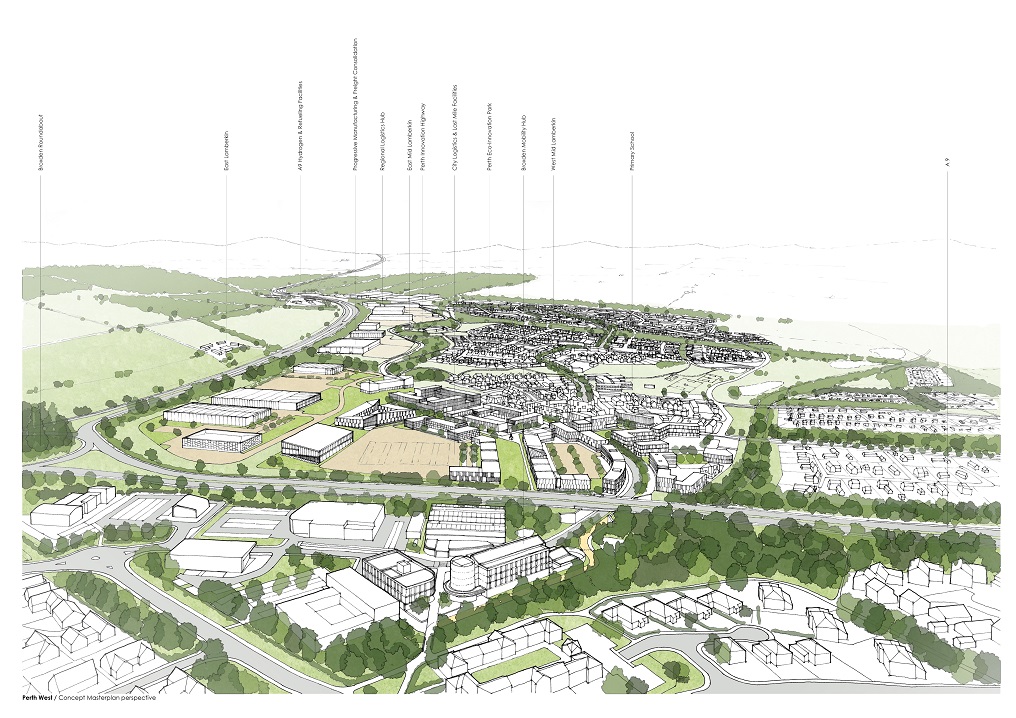 Described as Scotland's 'largest carbon-neutral development', the Perth West project includes plans for a national innovation business park and some 1,500 homes, leisure and educational provision supported by a smart energy grid.
It is hoped the project will be a catalyst for Perth's ambition to become the most sustainable small city in Europe and will have a transformative effect on the economy of Scotland.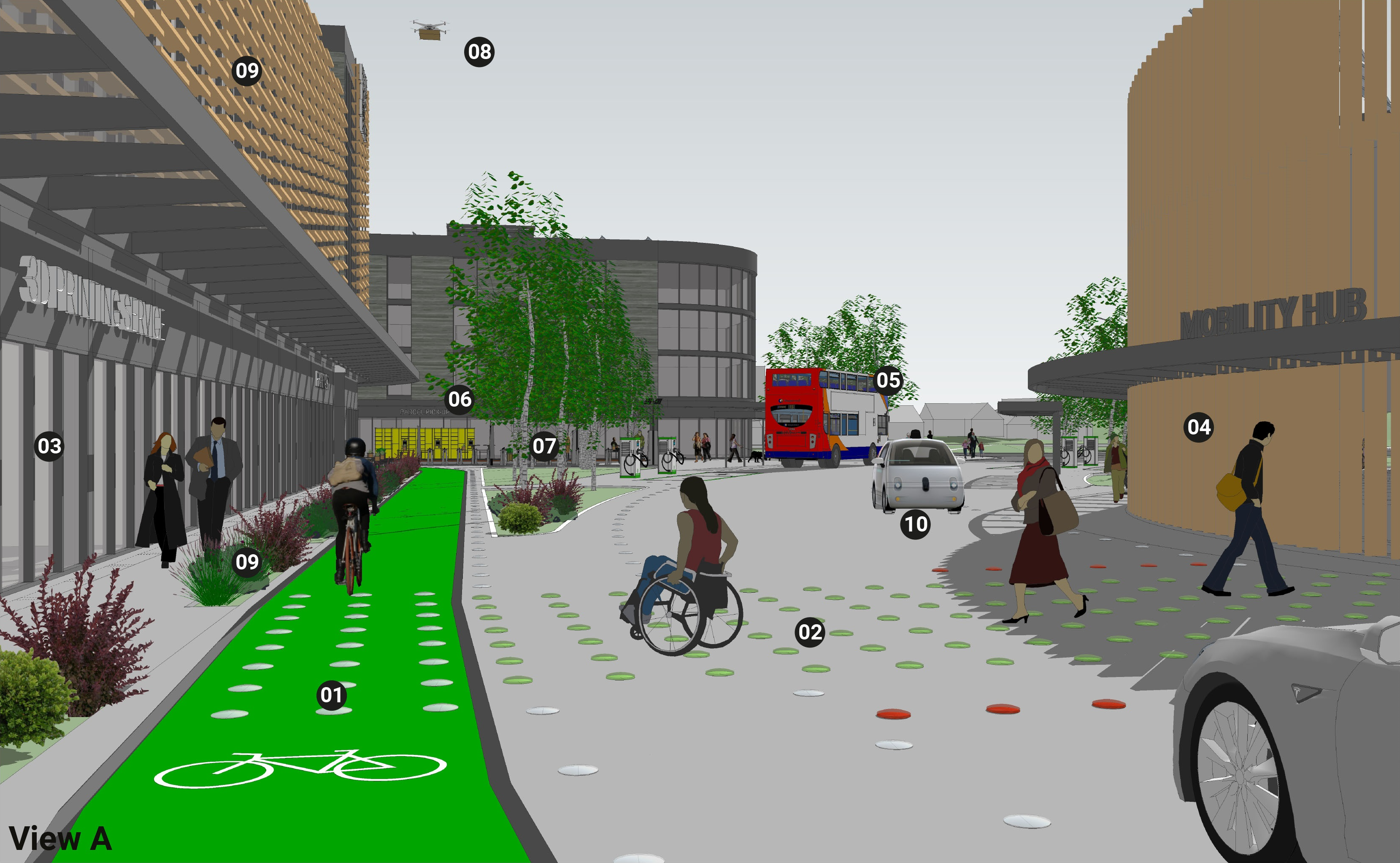 The economic analysis submitted with the application shows that the investment will support 1,285 construction jobs, generating a one-off boost of £118.7 million. In the longer term the 25-hectare Perth Eco Innovation Park in Perth West is forecast to contribute £65m GVA per year to the Perthshire economy once complete and create over 1,000 FTE skilled jobs.
A mobility hub will host parking and car sharing facilities, electric charging points for cars and bikes, a medical centre and a bus service as well as connecting Perth West into the Perth city centre network.
Key to the project is the Perth Innovation Highway: an integrated energy, data and road corridor connecting the development to Perth city centre and enabling logistics businesses, public transport operators, industrial and manufacturing businesses and residents to access low-carbon, smart energy and mobility infrastructure. UK Government funding through the Tay Cities Deal has unlocked £5m for this element of Perth West.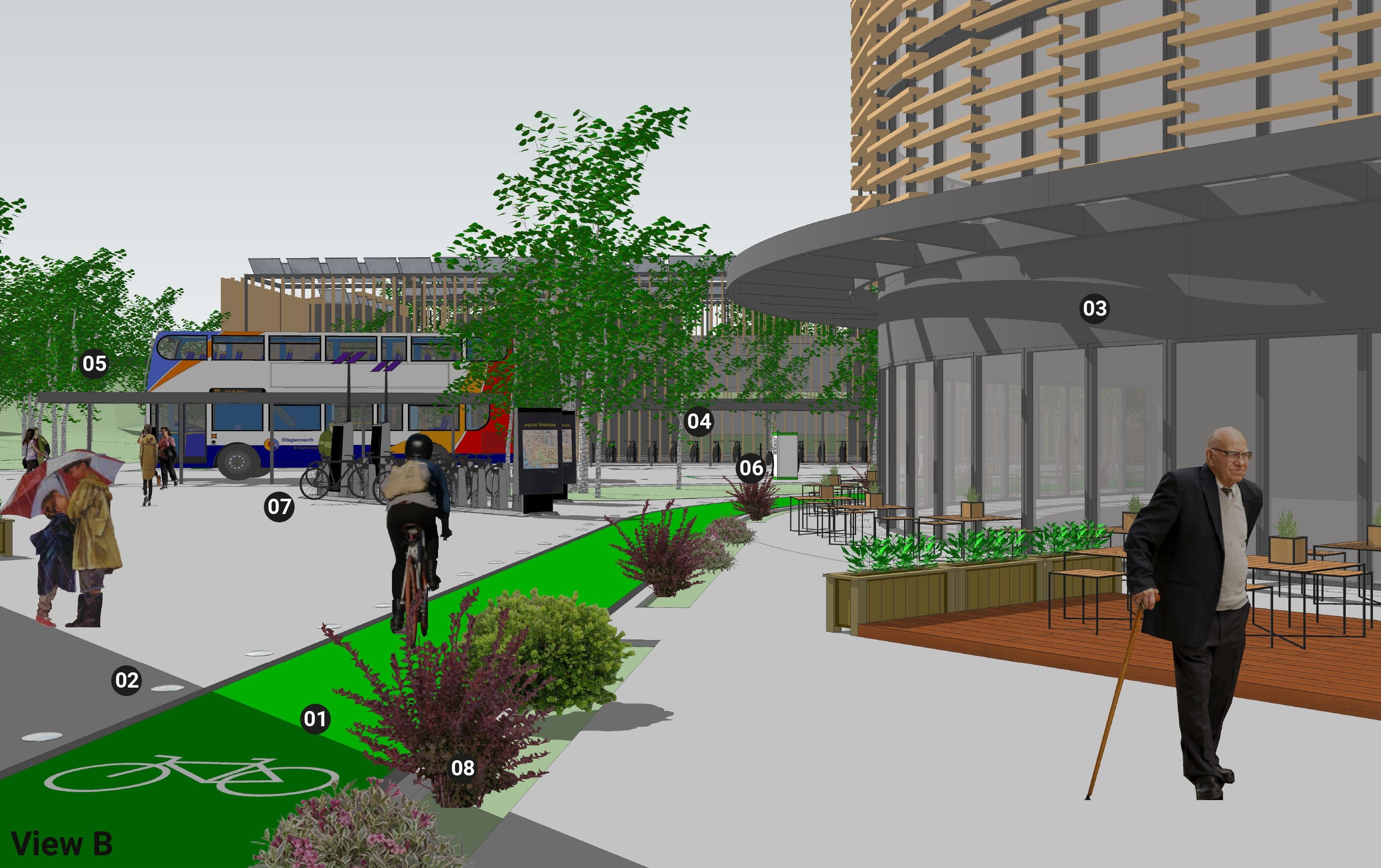 Residential development will employ a Designing Streets approach to promote active travel and public transport. Three neighbourhood centres, connected by a pedestrian and cycle-friendly street network in each neighbourhood will offer local facilities and bus connections.
Alexander Dewar, of the John Dewar Lamberkin Trust, said: "This is the culmination of eight years of planning and collaborative research to support the growth of Perth through investment in infrastructure and land that enables climate change adaptation, skilled employment opportunities and public amenities for the city and region.
"As a consequence of the COVID-19 crisis we must urgently rebuild our economy and create jobs, but in a manner that addresses the graver challenge of climate change. The Scottish government has committed to reducing greenhouse gas emissions by 75% by 2030. We should take the initiative now and invest in the green economy which will address both issues. Evidence from the recession of 2008 shows that green stimulus policies proved more effective to economic recovery than traditional approaches."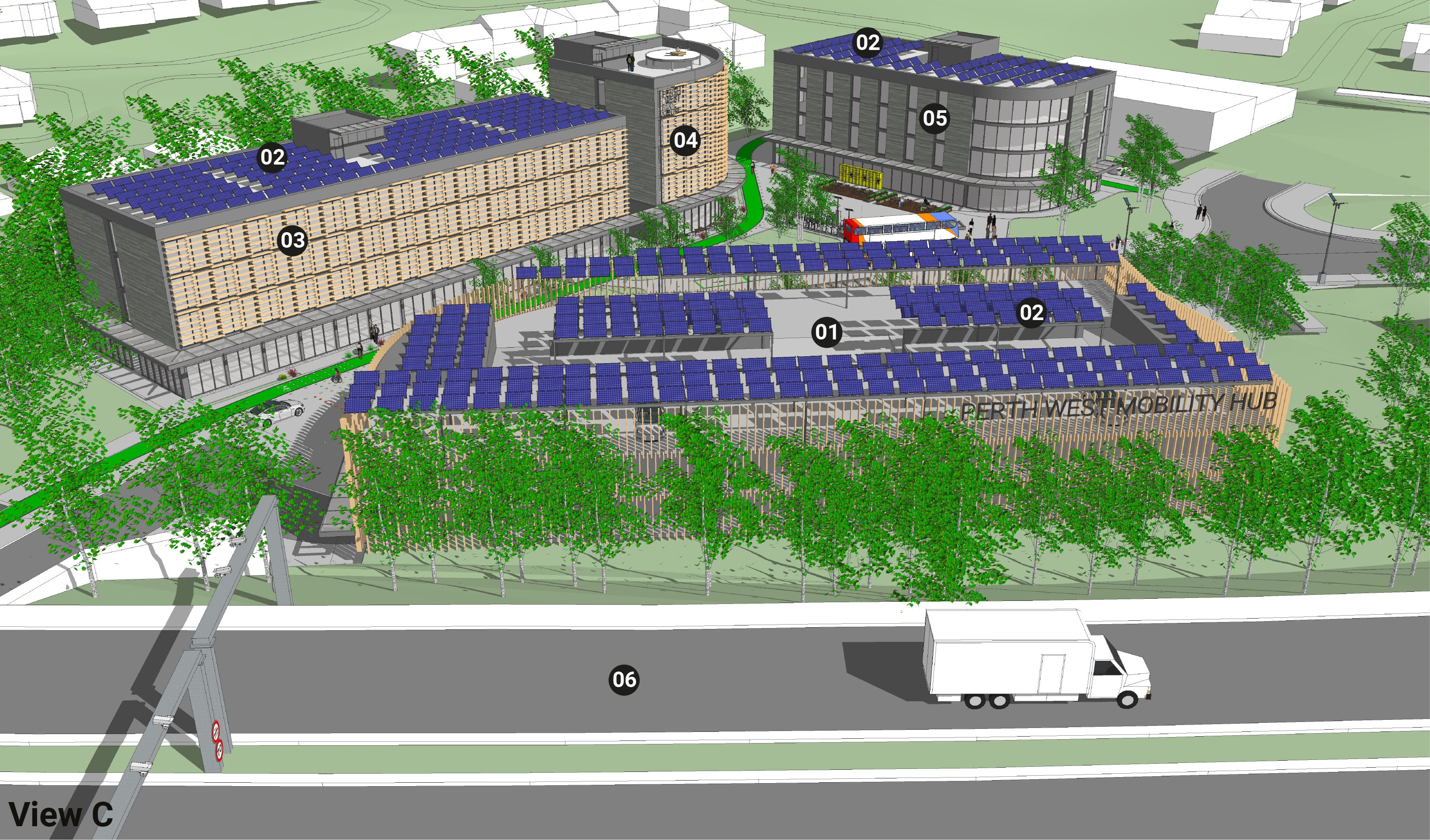 The key elements of Perth West are:
a mobility hub and logistics centre, providing integrated last-mile delivery services and electric vehicle charging as well as a car sharing hub and a network of cycle paths, electric bike docks and low-carbon public transport options.
a national eco-innovation business park for enterprises and research bodies, to act as a national knowledge centre. There is potential for the use of autonomous vehicles, AI and full fibre to create original solutions which can be rolled out to the rest of the UK.
an innovation highway linking to the centre of Perth with user-activated lighting and power providing real-time data to facilitate understanding of the use of public and private transport and to enable future provision to be better planned
sustainable housing and public services such as leisure and educational facilities.
Businesses and academic institutions in the region are supportive of Perth West and have been engaged in the development process.
A separate proposal is being prepared for a renewable energy park providing low-carbon heat and power to businesses and households in the area.