Scottish benefits roll-out successful but challenges remain, Auditor General report finds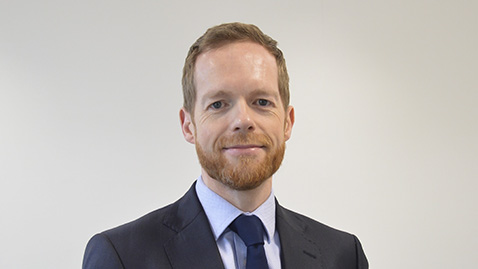 The roll-out of new devolved social security benefits is going well but there is still a lot to be delivered, according to the latest report from the Auditor General.
New and complex social security benefits such as the Scottish Child Payment have been launched despite the challenges of the pandemic. People are also positive about their experience with Social Security Scotland.
However, the Auditor General revealed that substantial risks remain, including delivering the remaining benefits by 2025, which will see Social Security Scotland shift from directly administering around 20% of devolved benefits to over 70%.
The report also highlighted that there is a risk of a large rise in the benefits cases administered by Social Security Scotland. Adult Disability Payment, for example, is projected to rise from 20,000 this year to 475,000 by 2026/27.
Further risks include a doubling of the Social Security Scotland workforce within the next year to deal with growing administration needs.
The Scottish Government currently estimates that the full package of devolved benefits will cost around £685 million to put in place. Planning around that figure is ongoing. These implementation costs have not been routinely reported on publicly, making them difficult to track over time.
Benefit spending in Scotland is also forecast to be £760m higher per year by 2026/27 than the related sum received in the block grant adjustment from the UK Government. For example, the Adult Disability Payment is expected to cost £527m more than the UK benefit it replaces, the Personal Independence Payment.
Stephen Boyle, Auditor General for Scotland, said: "Successfully launching new benefits during the pandemic has been a significant achievement for the Scottish Government, but a huge amount of work remains.
"The government now needs to plan how it will manage to pay for greater social security spending alongside other policy initiatives. To demonstrate how it is achieving value for money, it also needs to be clearer about how this extra spending will improve the lives of people living in Scotland."
Minister for social security Ben Macpherson said: "I am pleased that this Audit Scotland report recognises the significant progress we have made in building a new public service from scratch since 2018 and delivering 12 benefits – seven of which are completely new forms of financial support that are not available anywhere else in the UK.
"We have successfully introduced a range of benefits that are now supporting carers and low-income families with their living costs, including with heating and we are helping disabled people to live full and independent lives.
"This year will see us deliver even more for the people of Scotland. Our Scottish Child Payment will be extended to eligible children aged under 16 and be increased to £25 per week per child by the end of the year, supporting over 430,000 eligible children; and in winter 2022/23 we will introduce our new winter heating payment for low-income households – a stable £50 payment that will support 400,000 low-income households with their heating costs. We will also continue to roll out Adult Disability Payment, our most complex benefit, and significantly progress transferring tens of thousands of Scottish disability benefit cases from the DWP to Social Security Scotland.
"I am proud that we have built our social security system with the people who will use it, and appreciate that the report acknowledges our focus has delivered a service built on our principles of dignity, fairness and respect. The report also notes the positive feedback people have shared about their experiences of engaging with Social Security Scotland.
"We have been ambitious in our delivery timeline – including introducing new benefits while dealing with the pandemic – and we are ensuring that we transfer tens of thousands of cases safely and securely from the DWP to Social Security Scotland. As well as delivering benefits now and in the period ahead, we are responsibly and ambitiously developing a new social security system that will serve Scotland for many years to come, putting people at the heart of everything we do."