Scottish construction hit by unprecedented perfect storm of soaring costs, material shortages and lack of labour 
Scotland's construction-led economic recovery is threatened by a combination of sharply rising prices, disrupted supply chains and a chronic shortage of labour as the consequences of a no-deal Brexit coupled with the impact of the Covid pandemic.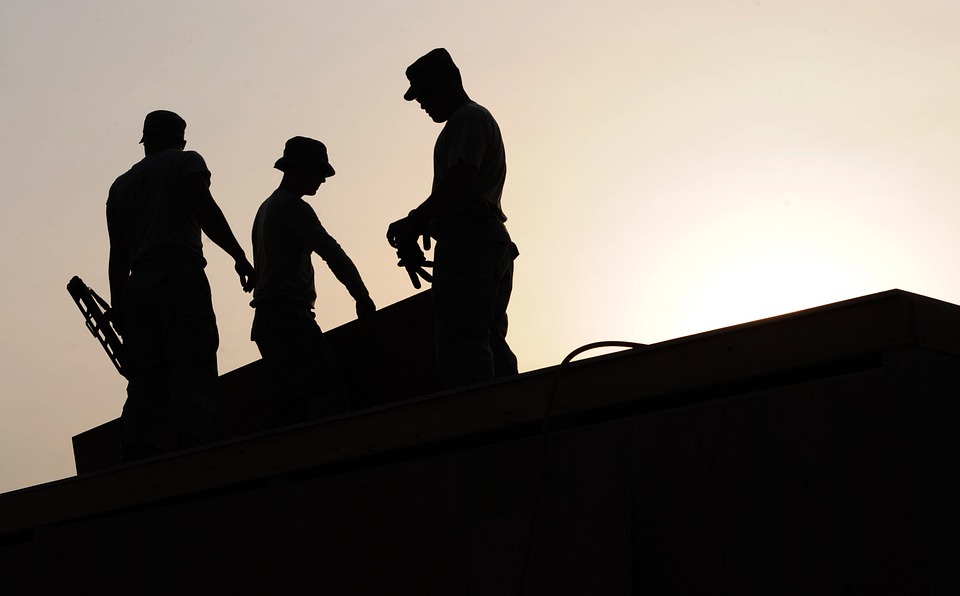 The Scottish construction sector is now dealing with a perfect storm of exponentially rising costs and a severely disrupted supply chain. Timber prices have shot up by as much as 50-100%, with paint by up to 20% and many other materials by 25% - when you can get them.
Readers of our sister publication Scottish Construction Now report shortages and lengthening lead times for virtually all construction materials from concrete and facing bricks to screws and hinges. Roof tiles, sanitary ware, insulation and radiators and silicon are all in short supply as the economy recovers in the USA and China.
Gordon Nelson, Scotland director of the Federation of Master Builders, said: "The pandemic has disrupted the production and transportation of materials, and rising global demand is adding to the unpredictability. Builders are struggling to get hold of core construction materials such as timber, roof tiles and PIR insulation with 82% of Master Builders reporting increased prices.
"Some members in Scotland have reported monthly increases of over 25% on certain materials, with a 16-week lead time for OSB sheeting. The frequency and scale of material price increases combined with elongated lead times, means that it is devilishly difficult for builders to accurately quote for work. At the same time, workloads are high, especially for residential RMI work, with members reporting a robust pipeline for the months ahead."
Plant hire has also been hit by shortages and price rises with some mobile plant going up by 30% and companies reporting a shortage of operators too.
A spokesperson for the Scottish Plant Owners Association (SPOA) explained: "The introduction of new Stage V engines to meet emission requirements along with delays in lead time, component price increases, rising labour costs and machine operator shortages has seen significant cost increases for all our members who buy/operate mobile plant and commercial vehicles.
"Many manufacturers are either no longer taking orders, for 2021, due to current backlogs or are pushing production slots out to 2022 and 2023. The shortage of machines and increasing costs, as much as 30% on some mobile plant, will mean significant increases in rates for the hire of plant and operators in the construction sector."
The plumbing and electrical trades have also been hit hard. Fiona Hodgson chief executive at SNIPEF reports: "Extended delivery times, product shortages and higher prices are detrimentally affecting our members. Items in short supply include sanitary products, radiators, shower trays, resin and pipes as well as screws and fittings – all crucial to the work our members carry out.
"Some have reported price increases in excess of 10% and this together with additional charges, new tariffs and reverse VAT is negatively impacting their cash flow as they try to come out the other side of the pandemic. Product shortages and delays mean that alternative products are being sourced to avoid project delays and this often comes with added cost.
"With demand expecting to remain high throughout 2021, we are recommending to our members to place as many forward orders as soon as they can and to advise customers as early as possible that prices are likely to continue to increase."
Bill Roddie, managing director of Glasgow-based construction and property development business Spectrum Properties, is on the front line and now has to micro-manage his supply chains.
He revealed: "I have been talking to guys who have been in the construction industry for 50 years and they haven't seen anything like the current situation.
"Timber prices are up 80% and there are issues over getting our hands on materials, so we need to pre-order and pre-pay to secure it. For example, we had to pay for a batch of radiators at an agreed price before a deadline of May.
"There is a shortage of screws, delays on felt tacks and hinges, materials you would not think it would be hard to obtain. Again, for example, securing a twenty pack of silicon is not possible; they now come only in four packs at a time."
He added: "Yet again, we ordered a full load of facing brick for a pre-arranged job, but supply was delayed and when it arrived, it was only a half load. I am hearing also of limits of purchasing certain everyday items like concrete. As a result, we now must micro-manage every purchase and supply chain.
"Why is this happening? Brexit and the pandemic combined seems to be at the heart of it all.
"Many people are now suggesting it is also a knock-on effect from the hold ups at the Suez Canal. In addition, people globally are still returning to manufacturing and non-essential domestic work, so it is a perfect storm.
"Getting suitable labour is difficult at best of times, but worse now since there are no EU workers around.
"It is my belief that these issues will be present for the rest of this year and I just hope there are no more lockdowns. We are at the mercy of suppliers, however, as well as manufacturing and supplies lockdowns and delays in Europe and around the world.
"There are so many unknowns in the supply chain, so most of everyone's contingency plans are out the window, not just in the construction world but in all walks of life."
Vaughan Hart, managing director of the Scottish Building Federation, commented: "Feedback from Scottish Building Federation's members tells us that they have found costs have increased over the past year. Although that cannot be attributed to one single factor, they are telling us that Brexit and the pandemic are two of the major causes, with warranted restrictions and enhanced controls on processes impeding the progress of some works.
"For example, the Scottish Timber Trade Association has told us the pandemic has caused cost increases of 50-100% for construction lumbers, driven by quadrupling container prices and US mill production slowing due to Covid-19."
He continued: "The continued success of the construction sector will be vital to the future of the Scottish economy, so it is vital we do all we can to bring costs under control, help keep order books full and ensure our members can continue to carry our work and employ thousands of staff across the country."
Hew Edgar, associate director of policy at CIOB, is concerned that affordable housing targets will not be met: "As we emerge from the pandemic, we will have a new Scottish Government and parliament that, regardless of party configuration, should recognise the central role that a vibrant construction sector will play in the post-pandemic recovery and beyond.
"Increased costs are not wholly unexpected and, coupled with potential obstructions in the supply chain, the affordable homes targets that have been pledged in manifestos will not be completed within the required timescale, and capital investment in infrastructure won't go as far. Both outcomes are deeply concerning.
"The next government will need to think creatively and act swiftly to counter these concerns and support Scotland's construction participants across the size spectrum and within the supply chain."
The Construction Products Association has warned that things are poised to worsen this year as regards timber supply.
In a recent report, it explained timber is a global commodity and there is an imbalance between global demand and supply that is not likely to be resolved in the near future, warning that the UK must be prepared for higher prices to continue.
European production was far lower in 2020 compared to 2019 (Swedish production down 7%, stocks down 27%; Finnish production down 15%). UK imports of softwood during the first nine months of 2020 were also down, by 20% in volume. Production shortages were exacerbated by extremely high demand from the USA – which will continue throughout 2021.
The Chinese timber market, which was suppressed during Covid, is now rising with imports of softwood at their highest ever levels. Furthermore, both the US and China are prepared to pay far more for timber. In the US, the price of a benchmark 4x2 softwood product rose by 149% last year. European mills are back at full capacity, but the increased demand means that customers are on allocation, and the situation is likely to get worse in Q3 following holiday shutdowns in July and August.