Scottish Government minister visits new council homes in North Ayrshire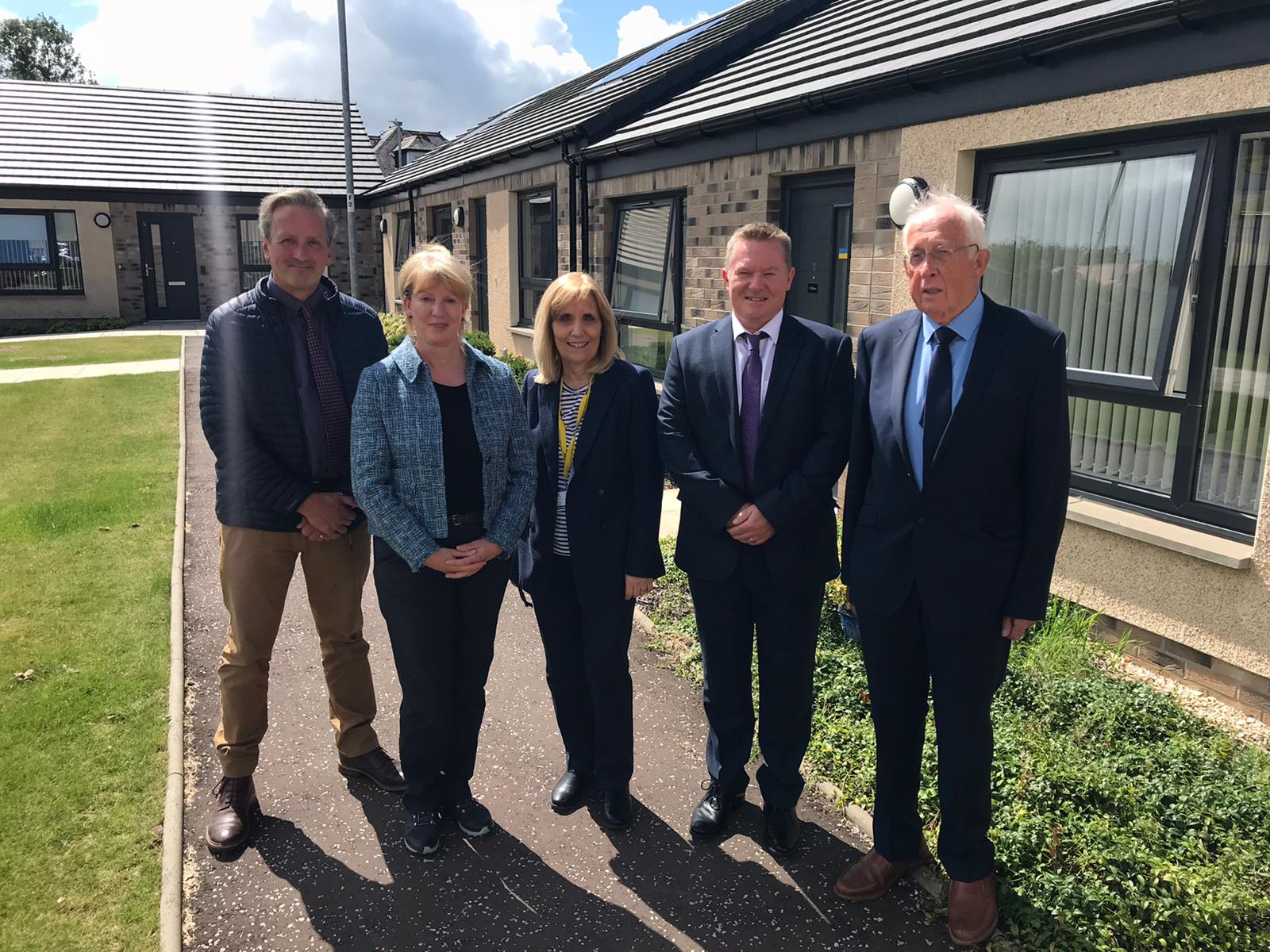 Shona Robison, cabinet secretary for social justice, housing and local government, visited two of North Ayrshire's newest housing developments this week to see the difference being made to tenants' lives through the council's Strategic Housing Investment Plan.
North Ayrshire Council is well on track to deliver one of Scotland's most ambitious council house building programmes.
The council has committed to building 1,625 houses in every part of North Ayrshire by 2027.
So far, the authority has built 740 houses with 126 currently under construction and a further 759 in the planning stage.
The Scottish Government minister visited the Flatt Road development in Largs before seeing new homes at St Beya Gardens, Millport, on Cumbrae.
Ms Robison said: "The Flatt Road and St Beya Gardens developments provide great examples of meeting the needs of local residents and the wider community. Supported by £8.5 million of Scottish Government funding, these homes have been built and designed to a very high standard with the needs of the tenants clearly at the heart of the developments.
"We are proud of delivering 111,750 affordable homes since 2007 with over 78,000 for social rent. Progress has started towards our next ambitious target of delivering 110,000 affordable homes by 2032, of which 70% will be for social rent and 10% in remote, rural and island communities."
North Ayrshire Council leader Marie Burns, added: "We are very proud of the difference we are making to the lives of so many tenants, giving them affordable, modern and energy efficient homes.
"The Flatt Road development in Largs is the single largest council house building project undertaken in North Ayrshire for many years and the feedback we have received from tenants has been magnificent.
"Likewise, the 18 new homes built at Beya Gardens, shows we are committed to building homes in our island communities, where a lack of affordable homes which meet specific needs is an issue we take seriously."
North Ayrshire Council is investing £101.6 million into its housebuilding programme, supported by £69.9 million of Scottish Government funding.
The £20.2m project at Flatt Road, Largs – supported by a Scottish Government grant of £7.3m – has seen 123 new units created and sets the standard for new homes in the area.
The new homes include features such as a biomass district heating system, heat interface units (HIU) in each home, smart dual zone temperature controls, solar photovoltaic panel installations, water saving taps and toilets, low energy LED lighting and mechanical ventilation systems.
As part of the Flatt Road development, a sheltered housing unit includes a community hub while supported accommodation has been designed specifically to allow tenants with additional support needs to live more independently.
In Cumbrae, 18 new homes were completed at St Beya Gardens, Millport. The £3.69m project, which supported by £1.26m of Scottish Government grant, saw the creation of amenity bungalows, general needs houses and homes suitable for wheelchair users – adding to the 12 homes which were built at St Beya Gardens in 2013 specifically for older people.