Scottish Government urged to protect built environment from unnecessary and 'cheap' demolition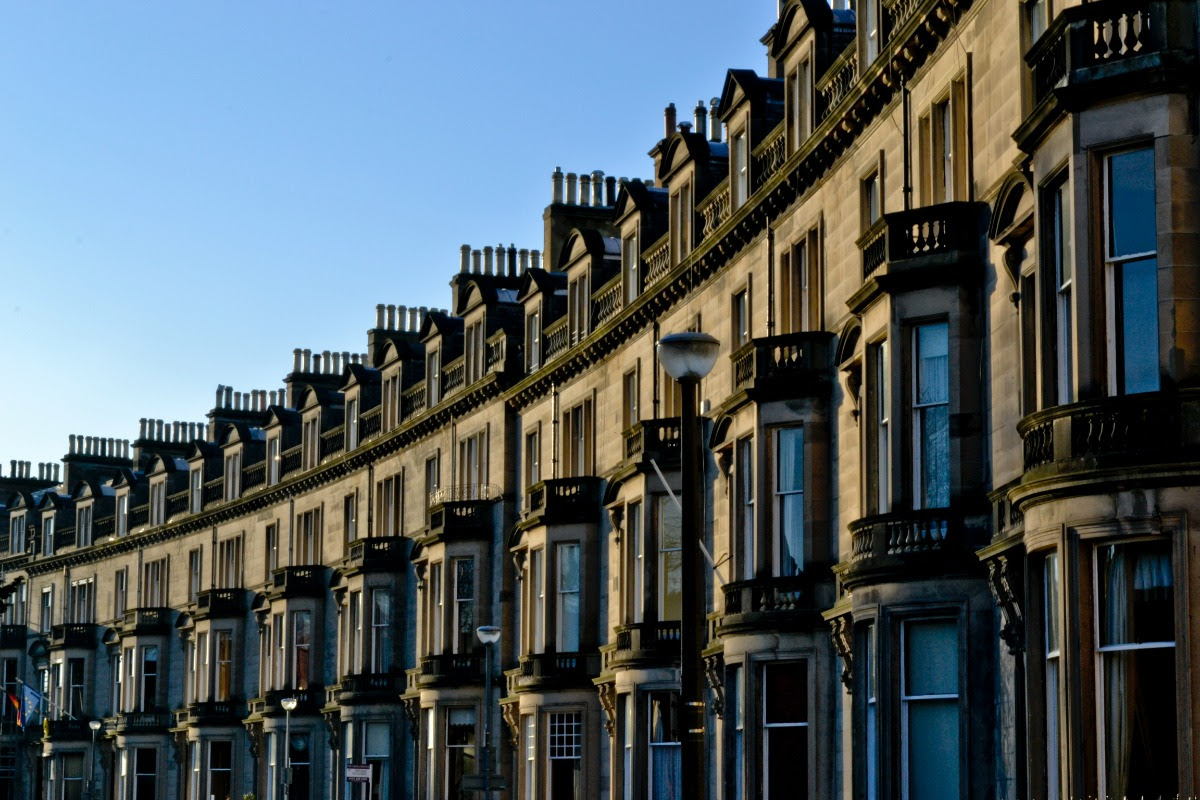 Some of Scotland's oldest and possibly finest buildings could be at risk of being knocked down instead of lovingly restored due to a quirk in the UK's Westminster-controlled VAT laws, according to a report published today.
Currently, in the UK, renovation and retrofitting costs are subject to the standard 20% VAT, but demolition and new build is not, often making it more financially attractive to raze buildings to the ground than restore them, despite restoration usually being the greener option. This has serious negative impacts on decarbonisation with both demolition and new build generating significant levels of embodied carbon as well as pollution, noise, traffic and disruption and waste, most of which ends up in landfill or being incinerated. The UK's lack of VAT on demolition makes it an outlier compared with most other nations.
The issue has been highlighted by the Chartered Institute of Building (CIOB), which launched its 'Retrofit over Demolition' discussion paper at the annual Green Home Festival in Edinburgh today. Titled 'Levelling the playing field, not Scotland's built environment', the paper acknowledges altering VAT laws isn't within the powers of devolved governments but calls on the Scottish Government to consider other options, such as a demolition levy, to even up the financial playing field between demolition and renovation.
Jocelyne Fleming, CIOB policy & public affairs officer for Scotland, and author of the paper said: "We hear about the need to move away from a throw-away society and upcycle and recycle when it comes to things like clothes and furniture, and this needs to be extended to buildings too. It's not only about the environment though - some wonderful Scottish buildings could also be reduced to rubble and lost forever just because it's cheaper to knock them down than renovate them, and that would be a travesty.
"However, at a time when businesses are often making decisions based mainly on cost, it needs to be as financially viable to restore as to demolish if we're to improve the sustainability of construction and help Scotland reach its net zero targets. We're sharing our report with government and hope the notion of a demolition levy will be considered alongside other more long-term solutions.
"Ultimately, this is about levelling the playing field, not our built environment."
Over the last five years, an annual average of 993 demolitions have been reported in Scotland, although it is thought the actual number of buildings demolished is much higher as these statics exclude many private demolitions.
CIOB's report suggests revenues from a demolition levy could also help fund green initiatives that support energy-efficient upgrades to housing, help low-income and vulnerable households cope with home repairs and rising fuel prices, or preserve Scotland's historic building stock. Ultimately it suggests a VAT reduction on renovation down to 5%, however, this would be a decision for Westminster.
In 2021, CIOB was one of 50 organisations to support the Construction Leadership Council's National Retrofit Strategy, which aims to provide long-term solutions for retrofitting homes in the UK as opposed to previous short- and widely criticised government schemes such as last year's Green Homes Grant. VAT reduction was one option laid out in the strategy.
Gordon Nelson, director of FMB Scotland and organiser of the Green Home Festival, said: "I welcome the publication of the Chartered Institute of Building's 'Retrofit over Demolition' discussion paper launched today at the Green Home Festival.
"Currently we have a perverse situation where people are incentivised to demolish old buildings, rather than restoring them, due to our archaic VAT regime, which puts a zero-rating on new build but charges 20% for repair and maintenance. The climate emergency is already here. But if we adopt many of the actions and ideas being discussed at this week-long Green Home Festival, they will stand us in good stead to mitigate its worst consequences. I look forward to collaborating with the CIOB and the Scottish Government to examine the option of a demolition levy."