Scottish home on RIBA House of the Year shortlist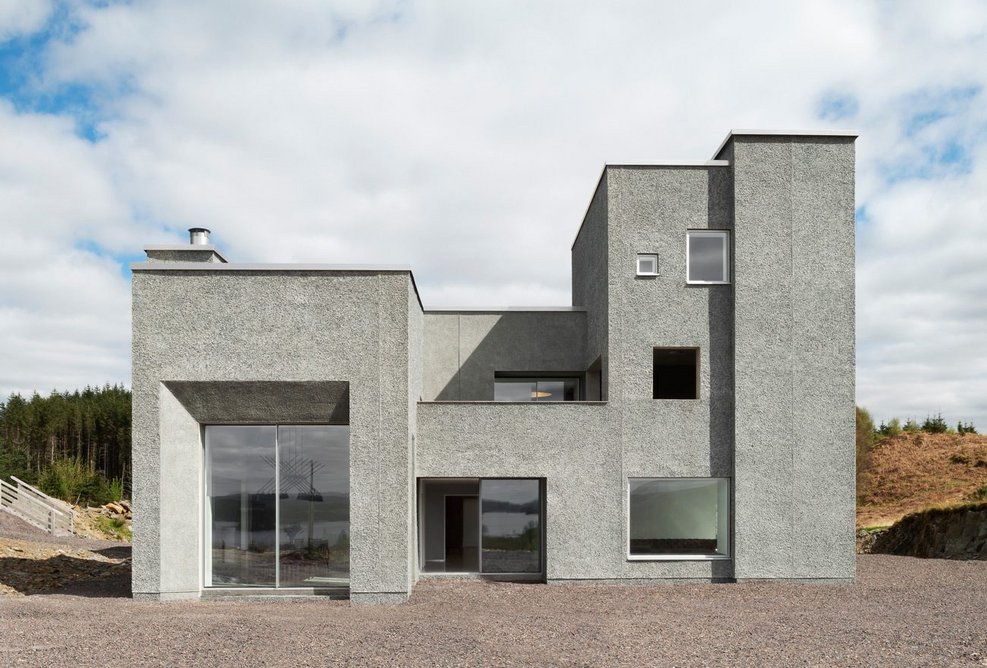 The Royal Institute of British Architects (RIBA) has announced the shortlist for the RIBA House of the Year 2023, the annual award for the UK's best new house and a Scottish property has made the list.
Hundred Acre Wood, Argyll and Bute, Scotland by Denizen Works pays homage to Scotland's baronial castles, brochs and tower houses. This silver-grey building has a sculptural quality. Hunkered into its dramatic setting on the banks of Loch Awe it offers a retreat from the elements.
Appearing ancient and new at the same time, unique interventions include a textured façade made from crushed TV screens - a playful nod to the homeowner's dislike of TV. A two-meter-wide roof light lined in gold leaf fills a huge central hall with warm light, while enlarged window frames carefully curate views across the landscape and thick walls with deep reveals add to the spectacular fortress-like appearance.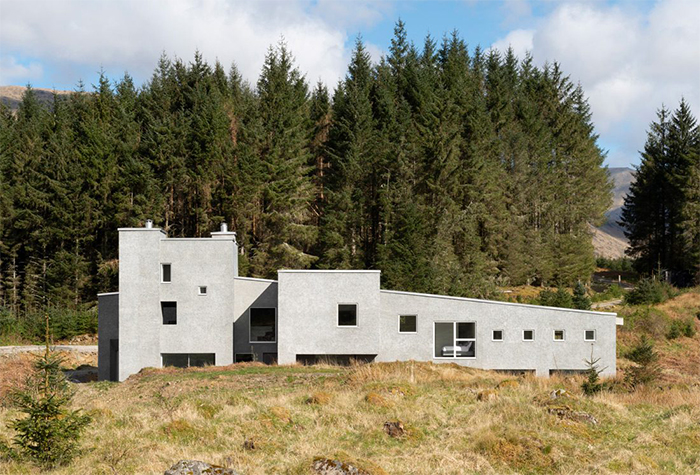 The other houses announced are:
Cowshed, South Devon by David Kohn Architects
Green House, Tottenham, London by Hayhurst & Co
Made of Sand, Devon by Studio Weave
Middle Avenue, Farnham by Rural Office
Saltmarsh House, Isle of Wight by Niall McLaughlin Architects
Jury Chair, Dido Milne, said of this year's shortlist: "This year's RIBA House of the Year shortlist includes a range of exciting new typologies, including a rethink of the family terraced house and a model for collective rural living. Here we have everything; from homes inserted into tight urban sites and new life breathed into existing structures, to detached rural homes where the architect has been given free rein to reimagine the baronial hall or lakeside retreat. Localism is a recurring theme, with architects engaging with the local vernacular without being slaves to tradition, and local sourcing of materials targeting both embodied and operational carbon to deliver genuinely sustainable design.
"The most notable aspect this year, however, is the power of 'collaboration' to deliver great buildings. The fundamental importance of the client and architect relationship is evident in all the shortlisted projects which demonstrate how an architect can bring a client's dreams to life."
The winner of the RIBA House of the Year 2023 will be announced on 30 November 2023.