Scottish Housing News celebrates its first 20 years! 
It's hard to believe, but this week marks the 20th anniversary of Scottish Housing News. From a handful of subscribers in 2001, we have grown to become an essential part of the working day for Scotland's dynamic social housing sector, sharing uplifting stories of best practice and innovation while at the same time campaigning to support Scotland's housing associations and the ongoing campaign to eradicate homelessness.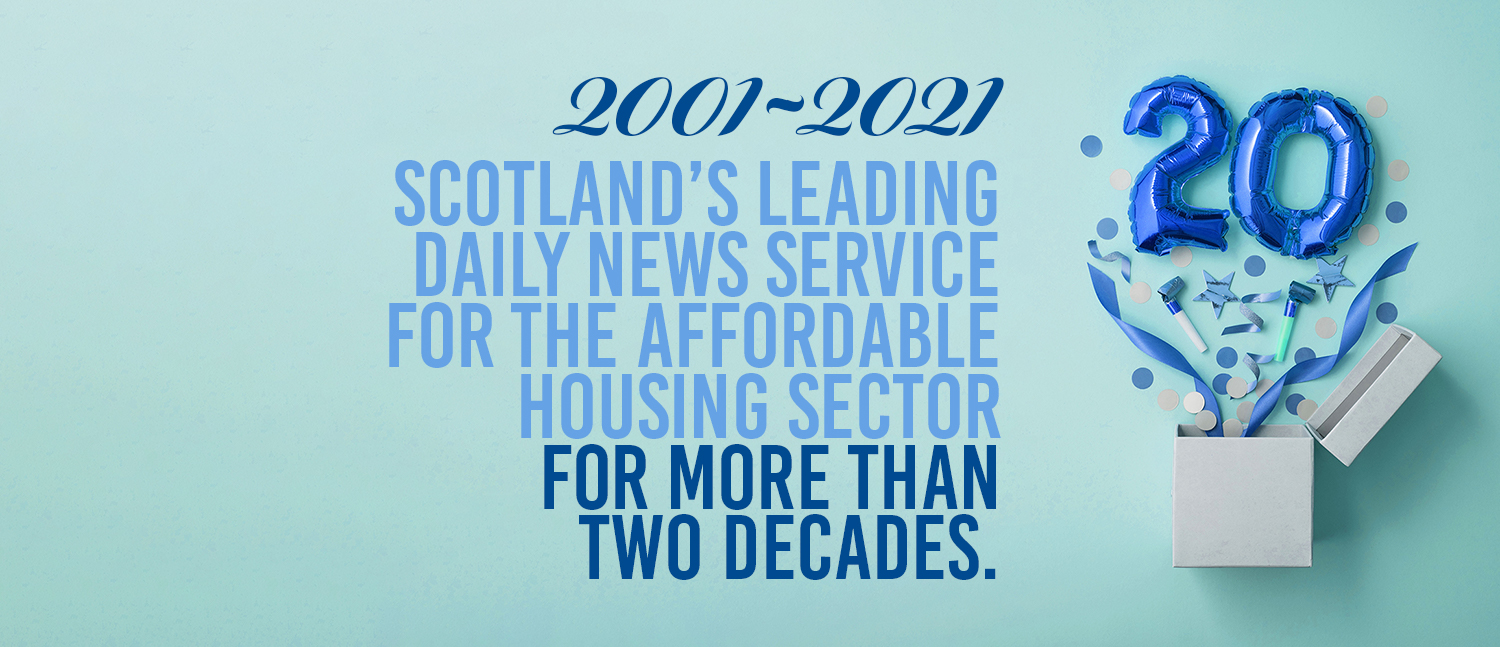 We have been gratified to receive many endorsements and messages of congratulations for our two decades of daily support to Scotland's social housing. Scottish Housing News and will publish these in the days ahead.
SHN began in 2001 as a daily newsletter going out on Hotmail with no pictures and no supporting website!
Managing editor Graham Ogilvy said: "Our first issue went out to just 13 pals of mine in the social housing sector. It was sometimes tough to get sufficient stories at a time when most housing associations were not geared up to issue press releases. But we hammered away at it and as we built up the news flow, the readership steadily climbed and the job advertising came in. It astonishes me that after 20 years SHN still records new readers signing up every day."
Last month Scottish Housing News had 7,827 daily subscribers while the SHN website was visited by 97,971 unique visitors. Social media followers on Twitter, Linkedin and Facebook were 19,237.
Mr Ogilvy added: "The success of Scottish Housing News allowed us to develop a model that we eventually rolled out with Scottish Construction Now in 2004 followed by Scottish Legal News and Scottish Financial News. At a time when the traditional print media was sadly collapsing, we were able to create good, sustainable journalism jobs and we are continuing to develop the services."
Scottish Housing News and its sister publications now go out daily to 43,448 subscribers with 426,481 unique visitors to the websites last month. The services also have a combined social media following of 79,328.
Mr Ogilvy continued: "I would like to thank our loyal readers and valued advertisers for their continuing support. Thanks also go to the PR professionals who keep the stories coming and to our own editorial, advertising and admin staff."
SHN editor Kieran Findlay said: "It has been great to see the continued growth of Scottish Housing News and to be part of its success. Scotland should be proud of its dynamic social housing sector which is doing so much to build communities as well as decent, energy-efficient and eco-friendly homes. At SHN we're certainly proud to fly the flag for sector every day."
Testimonials
Bill Banks, Kingdom Group chief executive
"Congratulations to Graham and Kieran on the 20 years anniversary of Scottish Housing News.
"The Scottish housing sector has seen many changes in 20 years and throughout this period SHN has been an excellent daily news source that has kept us all fully updated on topical housing stories, sector changes, and good practice articles.
"I look out for the daily newsletter dropping into my mailbox and find it excellent for keeping me up to date on what's been happening in the sector. The updates don't only let you know what others have been doing, but the articles provide ideas on how we can all adopt and adapt ideas, which continue to demonstrate and encourage innovation within the Scottish housing sector.
"Here's to the next 20 years."
Angela Linton, Hillcrest chief executive
"We have enjoyed a fantastic relationship with Scottish Housing News for a long time. It has always been a daily staple of the Hillcrest inboxes.
"I find the team to be proactive, responsive, accommodating and very easy to work with. They always give you the impression that they genuinely care and they want to go the extra mile.
"Whether its sector news to broadcast, or new positions within Hillcrest, Scottish Housing News are the automatic go to. We look forward to working with the team and building on this excellent relationship in the years to come."
Shelter Scotland director Alison Watson.
"I'm delighted to have the opportunity to say a very big and very warm 20th anniversary to Scottish Housing News. It's something that I always read, it's very well read right across Shelter Scotland.
"It is the one-stop-shop for all of us on news and views, on developments and upcoming events and research, relevant to everything that we do on housing.
"Please keep up the great work, look forward to the next 20 years. All the very best."
CIH Scotland national director Callum Chomczuk
"Congratulations to Scottish Housing News for 20 years of providing great insight and news for the entire housing sector.
"I know it's the one place that everybody, and I mean everybody, in Scottish housing reads. I look forward to it being around on the scene for many years to come."
Cunninghame Housing Association group chief executive officer, Frank Sweeney
"Scottish Housing News is this year celebrating its 20th anniversary. I must admit when it first started in March 2001 I thought, 'well let's see how long this will last'.
"Here we are today, some 20 years later, and it is now the best digital news service in the Scottish housing sector.
"Scottish Housing News website is innovative and high quality and it helps to keep its readers up to date quickly with what is happening in the Scottish housing sector.
"Scottish Housing News is more than just a Scottish housing digital news service, it is now part of how we go about our daily business. I'm sure it'll be around in 20 years' time. I won't! All the best."
Sandra Brydon, director of Home Group Scotland.
"Happy anniversary Scottish Housing News. As a director in Scotland, I need to keep on top of trends and sector-wide news and Scottish Housing News is one of the best places to find that information.
"So thanks Scottish Housing News."
Langstane Housing Association senior management team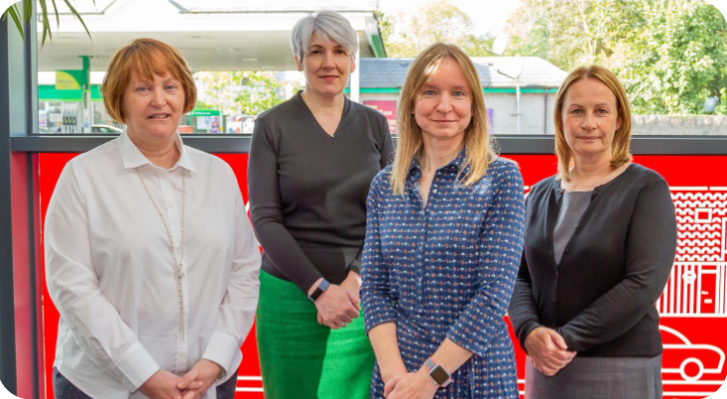 "The senior management team at Langstane Housing Association wishes to congratulate Scottish Housing News on reaching 20 years as Scotland's leading industry newsletter supporting the social and affordable housing sector.
"Scottish Housing News is a fantastic example of a news resource that connects housing associations, such as Langstane, to local authorities and third sector organisations around the country as well as directly to tenants. The support from SHN, including our own milestone anniversary of 40 years in business, has been invaluable.
"The past year has thrown up many challenges for the industry and more importantly our tenants. It is a comfort to know organisations such as Scottish Housing News remain a constant throughout these hard times to help support the sector to maintain business continuity. Congratulations on reaching a pivotal milestone and here's to the next 20 years."
Alasdair McKee, chief executive of Glen Oaks Housing Association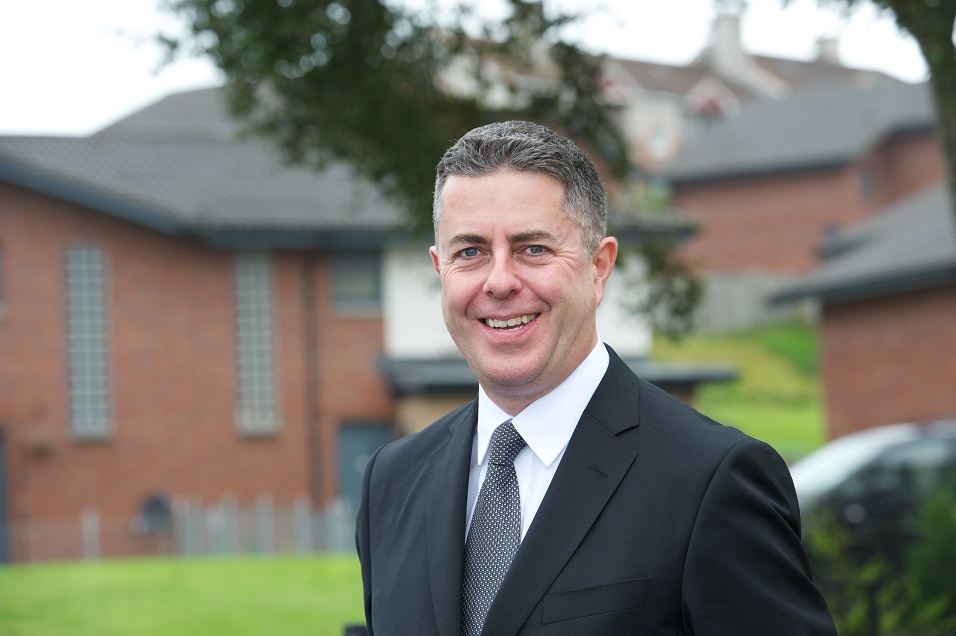 "Congratulations to Scottish Housing News on reaching this impressive milestone. Twenty years of continuous publication bringing us news about the sector is a remarkable achievement.
"Like other housing associations, we value the sharing of news on a daily basis. It is also an important platform for the works of RSLs – a view undoubtedly shared by other housing associations and housing co-operatives whose important achievements reach a wide audience through Scottish Housing News."
Wheatley Group chief executive Martin Armstrong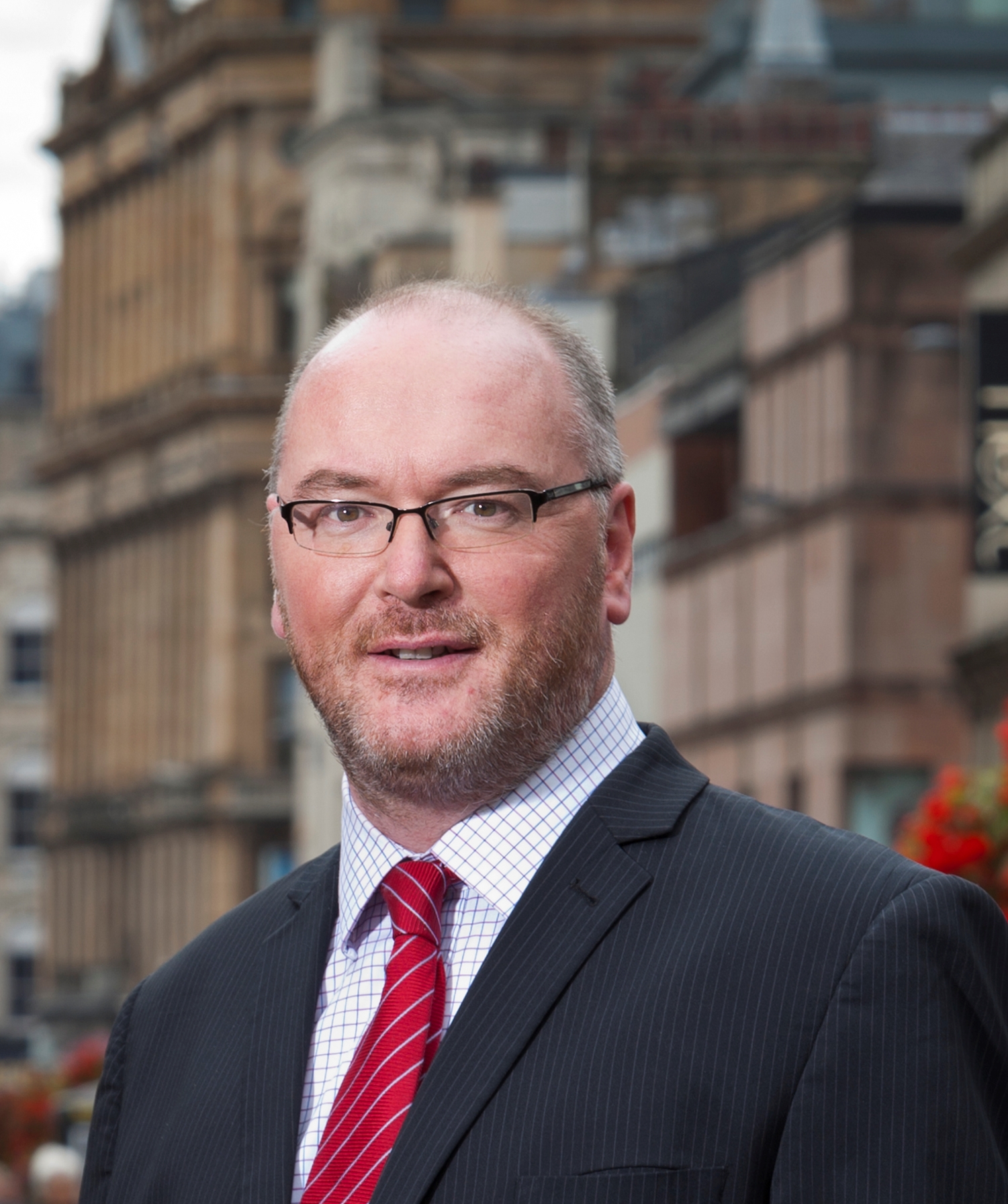 "Scottish Housing News provides an indispensable daily digital update on developments across the sector. Its essential news service and insightful commentary are a must for Scotland's housing professionals."
Charles Turner, chief executive of Thenue Housing, on behalf of the whole Thenue team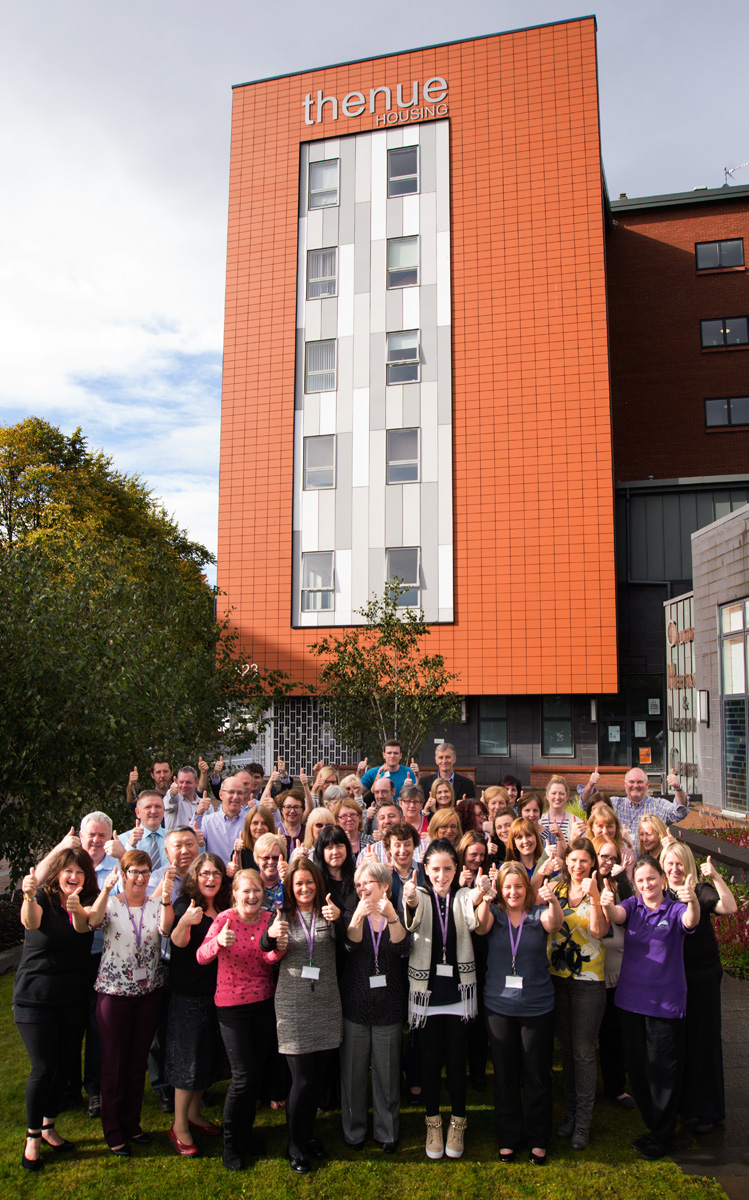 "Scottish Housing News is a vitally important platform for sharing news about the sector. It is a news bulletin we look forward to each weekday and we would like to take this opportunity to say thank you for using our news over so many years.
"Hearing what other housing associations and housing co-operatives are doing through Scottish Housing News provides a great opportunity to learn from others and share examples of good practice."
Scottish Housing Regulator communications manager Tracy Davren
"Congratulations to Scottish Housing News on its 20th anniversary! Thanks to Kieran and the team for helping us stay up to date with the latest news from across the social housing sector.
"All the best for another successful 20 years!"
Linstone Housing chief executive Adele Fraser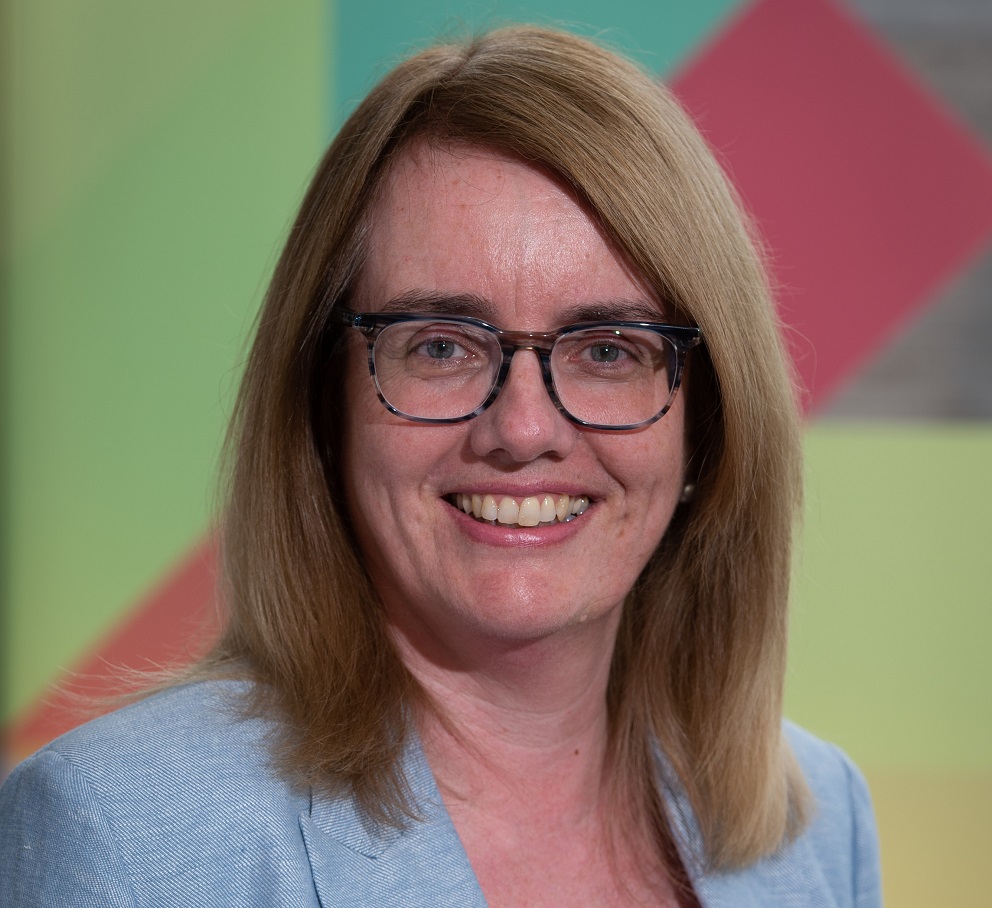 "Scottish Housing News remains a vital platform for news for anyone working in housing in Scotland. The daily bulletin is something all of us at Linstone look forward to with up its up-to-the-minute news from across the sector.
"It has been of particular value over the last year to hear about the huge effort housing associations throughout Scotland have made against the backdrop of the ongoing health emergency when all of us have endeavoured to do our best for our tenants. Congratulations on reaching this important milestone with our very best wishes for the future. Keep up the good work!"
Graeme Downie, director at Orbit Communications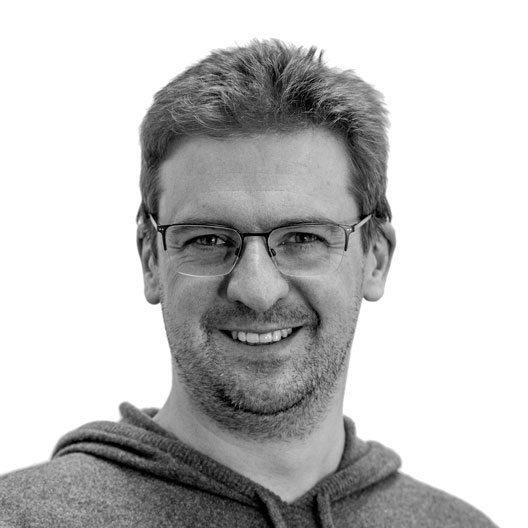 "Scottish Housing News is invaluable to Orbit Communications and to our clients. We work with private house builder & landlords, RSLs and housing charities to grow their profile, consult with communities and shape future policy. Scottish Housing News is the first place we check for updates and information and the best route for informing others in the sector about some of the transformative and progressive work being undertaken our clients.
"We have worked with Kieran and the team over the years to publicise the incredible work being done across the housing sector in Scotland. He and the team are insightful and helpful to us and I hope they will continue to serve and inform the housing sector long into the future."
Nicola Barclay, chief executive at Homes for Scotland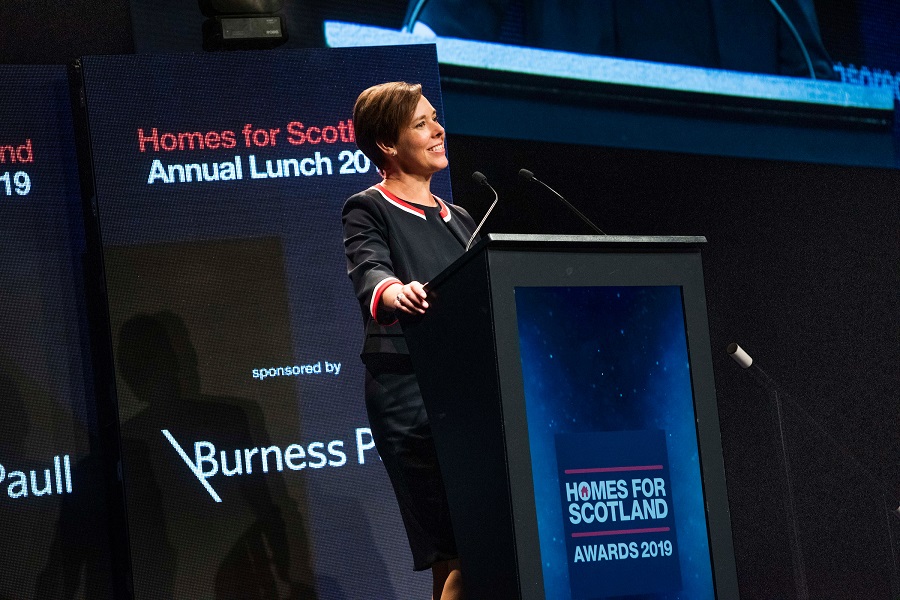 "With Homes for Scotland being a cross-sector representative body, the wide perspective Scottish Housing News provides is extremely valuable. Timely, informative and Scotland-specific, it's a must read every day."
Osprey Housing chief executive officer Glenn Adcook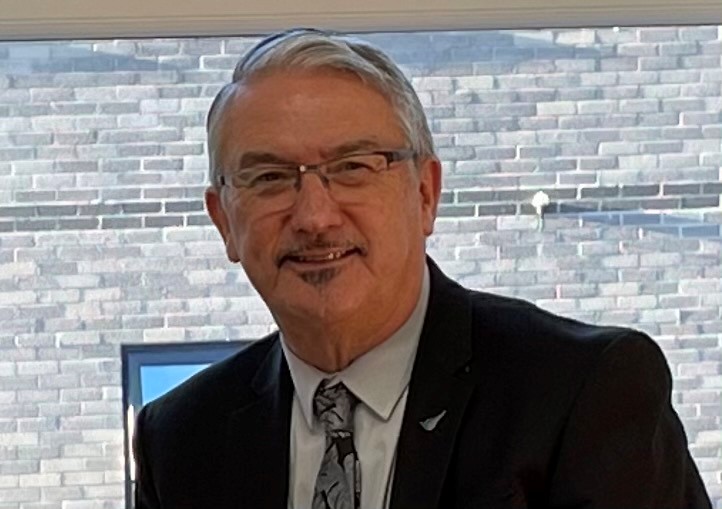 "Along with our colleagues in the sector, we offer Scottish Housing News the warmest congratulations on achieving this key milestone and here's to many more years to come.
"For us at Osprey Housing, SHN's daily updates and website are an invaluable way of staying in touch with what's going on in the RSL and wider Scottish housing community, offering insight into the many challenges and achievements.
"SHN has also provided the Osprey team with many 'watercooler discussion moments' over the years, and represents a genuinely caring, sharing, responsive, and representative media outlet that has become the 'go to' source for current news in this sector."
Tom Leggeat, managing director of Springfield Partnerships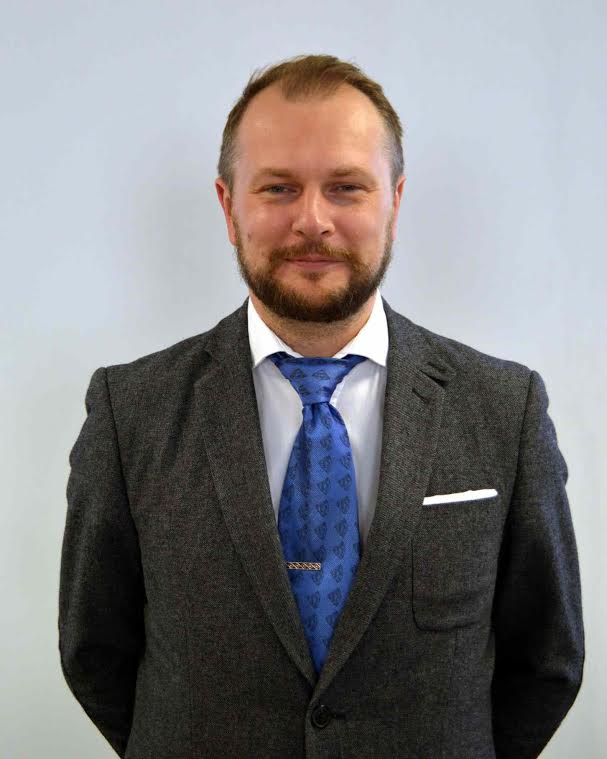 "Scottish Housing News is an invaluable source of news for the sector, particularly in the affordable housing area.
"At Springfield, we regularly keep up with the bulletins as a way of gauging policy direction from the government, planning and council bodies, taking guidance from industry trends to steer our own strategies.
"And as the housing in Scotland is such a small and friendly industry, Scottish Housing News is a handy resource to keep me up to date with movements, opinions and opportunities amongst peers."
Glasgow and West of Scotland Forum of Housing Associations director, David Bookbinder
"I do remember when I came up to Scotland in 1993, I was at SFHA at the time, and it was really hard to get coverage sometimes. We worked really hard on a press statement and it just wouldn't get any coverage. So now we know that if we do a story, it will get covered by Scottish Housing News and all the people that you want to see it in the sector will do.
"It makes such a difference having SHN as part of the furniture now. So congratulations and here's to another 20 years."
Keep an eye on this page and our social media channels Twitter, LinkedIn and Facebook over the coming days where we will be sharing endorsements and messages of congratulations for our anniversary. Please use #SHN20years if you wish to join in!