Scottish Housing News joins forces with Homeless Network Scotland
Homeless Network Scotland is partnering with Scottish Housing News to collect and share the experiences and challenges faced by its members, the wider homelessness sector and people confronted directly with homelessness during the COVID-19 crisis. In response to the emergency, Homeless Network Scotland is offering free membership to organisations and individuals. Their head of external relations, Martin Gavin, joins our team temporarily from today as a special correspondent on homelessness.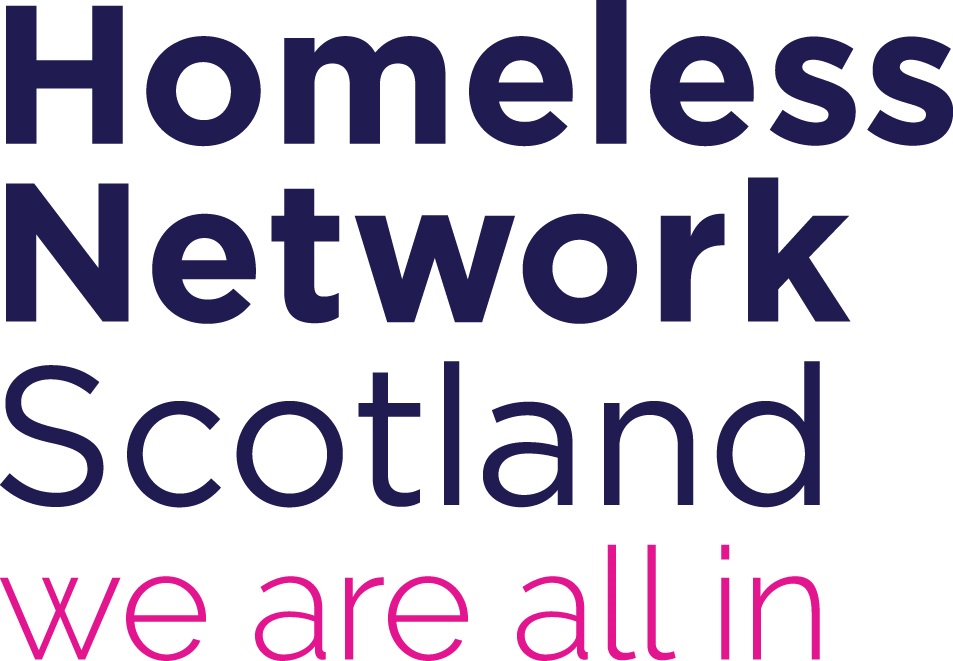 I can't remember a time when networks were more important. From personal networks, through shared interests or family connections – whatever family means to you, to the professional associations, trade unions and informal groups that connect our shared working lives. Networks of local clubs, groups and community activities that link those who have limited contact with others will be greatly missed, some can hopefully be sustained by phone and through online communities. And Scotland's incredible recovery networks and normally tight-knit support groups will be focused on keeping people connected who are on a shared journey towards better times.
In the current emergency, some networks are equipped to throw the switch on ready-made circuits, connecting people and places who have more in common than our shared goal of beating this disease. These networks, collectively, can apply greater force to the rapid response being led by organisations and individuals on the frontline.
In the case of Homeless Network Scotland, leading organisations working in or around homelessness are among our members, along with some key players in the housing and social care sectors. Many of our members are frontline, facing challenges that would have been unimaginable at the start of this year – we are doing everything we can to support them.
With so much of the response rightly overlapping professional boundaries we think other groups and individuals might wish to keep up to date with work going on in our sector. This is why we are teaming up with Scottish Housing News; the synergy between housing and homelessness is clear, so we want to make sure our network is accessible to as many people and organisations as possible who might benefit from it.
In response to the Covid-19 outbreak, Homeless Network Scotland will offer free membership up to the end of September 2020 for any organisations, or individuals, that want to keep up to date with policy and practice developments in homelessness for the duration of this emergency. While we navigate the crisis together, we hope to become part of your network. When the time comes to go, we hope you will keep in touch and remain one of the many friends we have sitting just outside our network.
Something we are urging frontline charities to do immediately is to check supplies of face masks, latex gloves, plastic aprons and hand sanitiser then feedback their requirements to help the Scottish Government understand the scale of demand. Homeless Network Scotland is working directly with the Scottish Government to assess the demand for vital personal protective equipment (PPE) in organisations working with people experiencing homelessness.
Home has never been more important to saving lives – stopping evictions and ramping up allocations will be vital over the next few months. I will do whatever I can to tell your homelessness stories, and reflect the incredible work being carried out across Scotland.
Any organisation wishing to submit a list of their requirements should email hello@homelessnetwork.scot including full contact details.
If you are a housing or homelessness organisation and have a story about your experiences you would like to share you can contact Scottish Housing News on newsdesk@scottishnews.com or contact Martin directly at mgavin@homelessnetwork.com to discuss initiatives you have underway to deal with Covid-19 in your services or communities.
To join Homeless Network Scotland free and receive all the benefits of full or associate membership please email your name, address and contact details to Janice at

hello

@homelessnetwork.scot

Full Membership is open to any individual aged 16 years or over, any third, independent or public sector organisation, or unincorporated organisation that shares our aims. In addition, Associate membership is available to private sector organisations that share out our aims and would like to support our work. New members will be added to our mailing list to receive regular updates on activity across the network. To subscribe to our mailing list only please click here.
Read all of our articles relating to COVID-19 here.