Scottish Labour launches petition to 'save Bill to protect renters'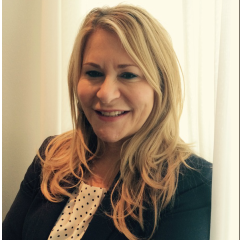 A petition has been launched calling on the Scottish Government to formally adopt the Fair Rents (Scotland) Members Bill after the proposed legislation was dropped by the Scottish Parliament's local government committee.
Scottish Labour housing spokesperson Pauline McNeill worked closely with Mike Dailly of the Govan Law Centre to draft the Bill, dubbed the 'Mary Barbour Bill' as it honours the pioneer of the 1915 Glasgow rent strike.
The drafted Bill has been lodged with the Scottish Parliament but the local government committee decided to discontinue its passage, saying it could not allocate the appropriate amount of time to provide proper scrutiny.
Now Scottish Labour is calling on the Scottish Government to adopt the Bill itself, arguing that the COVID-19 pandemic has underlined the importance of protecting renters.
Pauline McNeill MSP said: "It is hugely disappointing that the SNP has lined up with the Tories to block the Fair Rents (Scotland) Bill from progressing further.
"But Nicola Sturgeon has another chance to show that she is on the side of hard-pressed renters. We are calling on the Scottish Government to adopt the Bill, as it has done with other legislation proposed by Labour MSPs in the past, and ensure that it goes forward for debate."
Mike Dailly added: "The Fair Rents (Scotland) Bill took the best part of two years to develop and was supported by 28 MSPs from four political parties when it was introduced. Yet it is understood that MSPs on a committee decided in private session to terminate it without any public explanation.
"The year-on-year escalation of private rent increases is unsustainable, especially in a COVID-19 world where tens of thousands of Scots have seen their incomes drop with redundancy and unemployment looming for all too many. Scotland needs to talk about private rent affordability. Our Parliament needs to act to give vulnerable tenants some basic legal protection."