Scottish landlords 'frustrated' by lack of government support
Hundreds of landlords and property professionals have hit out at a lack of Scottish Government support as a range of measures are called on to help protect this critical part of the nation's housing stock.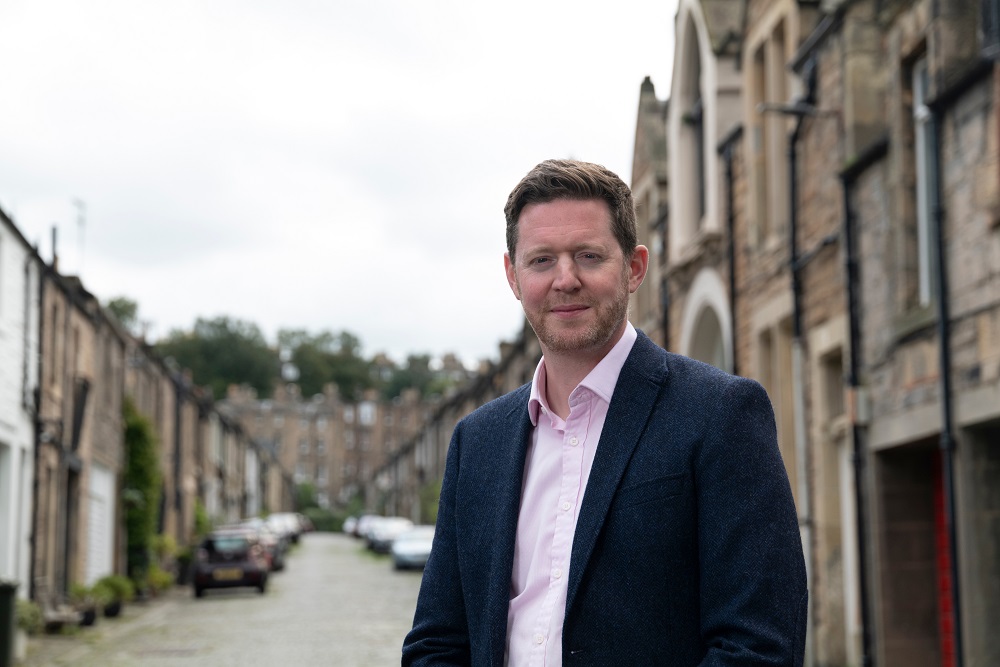 More than two-thirds of landlords and property professionals who responded to a survey by specialist Scottish estate agency Portolio said they felt unsupported politically. According to the survey, it is feared that the country's economy and rental housing sector could face a hit - with concerns that many landlords may sell their properties - unless that tide turns.
Private rental sector owners said two critical steps would be to reduce the rate of Additional Dwelling Supplement (ADS) - the extra amount of Land and Buildings Transaction Tax (LBTT) that people pay when buying properties other than their home - from 4% and begin moves to extend the notice period that tenants must give their landlords from one month to two.
Their calls have been highlighted by Portolio director of sales Ross Macdonald, in a letter to housing minister Kevin Stewart. The firm hopes for further discussion with the Scottish Government post-election.
The call has been made after 300 private housing landlords and experts - estimated to represent about 10,000 homes - responded to a survey by Edinburgh-based Portolio.
It found that 38% of respondents felt unsupported by the Scottish Government, with 30% feeling "very unsupported". A quarter (28%) said they felt "neither supported or unsupported".
One respondent said: "The rhetoric on landlords is highly damaging. The focus is legislation and regulation for the small minority of irresponsible landlords without support for those who are responsible.
"Local government's stance on council tax - charging up to double on empty properties - and a lack of exemptions for mild refurbishment / unavoidable voids is unfair."
Another stated: "The Scottish Government is not interested in private landlords."
There are estimated to be in excess of 325,000 private rental homes across Scotland, with the sector worth an estimated £46 billion.
Ross MacDonald said: "The frustrations felt by private landlords are clear, understandable and building. They feel abused and neglected despite the important part they play in communities. They say successive governments have done little to support them, while adding more regulation and red tape on the sector.
"When it comes to safety, many of the measures must be applauded. But it should be a worry for us all that those representing such a large section of our housing feel that there is such little positive interest or support from the government.
"We have very real fears that, unless concerns are addressed, that the trend of landlords leaving the private rental sector will accelerate. Where would that leave Scottish housing? Many landlords have stepped in to provide homes for vulnerable people because of underinvestment in affordable housing.
"While there now are pledges of considerable Government support for new building and social housing, that's not fit for everyone's situation. I'd like to see much more recognition of the positive part that private landlords can play in easing pressure points, provided the investment climate is favourable."
Asked to rank what form of action they would like taken to strengthen the private rental sector, reducing ADS and extending the notice period combined to make up half of the number one preferences. ADS was the single biggest top concern at 30%.
Almost a fifth (19%) said they would have liked to have seen reduced rates of LBBT - increasing the value at which payments are first made to £250,001 - continued. Although the UK Government extended that to September in England and Northern Ireland, the same step was not taken by the Scottish Government.
Meanwhile, the survey also found concerns about ongoing emergency laws in place which mean landlords must give tenants six months' notice as opposed to the minimum one-month requirement pre-pandemic. A quarter (27%) said scrapping that would be their number one wish
Frustration at the UK Government's Landlord Tax - buy-to-let landlords will only be able to claim tax relief on finance costs at the basic rate of 20% - was also highlighted.
Mr MacDonald, who co-founded Portolio, said: "While a lot of legislation, understandably, focuses on tenants, there's a general lack of appreciation of the fact that landlords are running businesses. They have costs which must be met whether tenants are paying rent or not.
"Work by the Scottish and UK Governments to improve the quality and management of properties over the past decade have ensured that the standard of private rental homes has never been higher.
"Most landlords have stepped up to the plate to do what they can and should do, but there is very little support available by way of return. The property market is vital to the economy - as the measures to keep it moving during Covid-19 java demonstrated - and landlords are a vital component of that. They deserve greater political backing."
Portolio's survey was carried out via its database of landlords, letting agents and other property professionals.