Scottish Parliament agrees to postpone fire alarm standard to February 2022
The Scottish Parliament's local government committee has agreed to a postponement of new regulations for fire and smoke alarm regulations until 2022.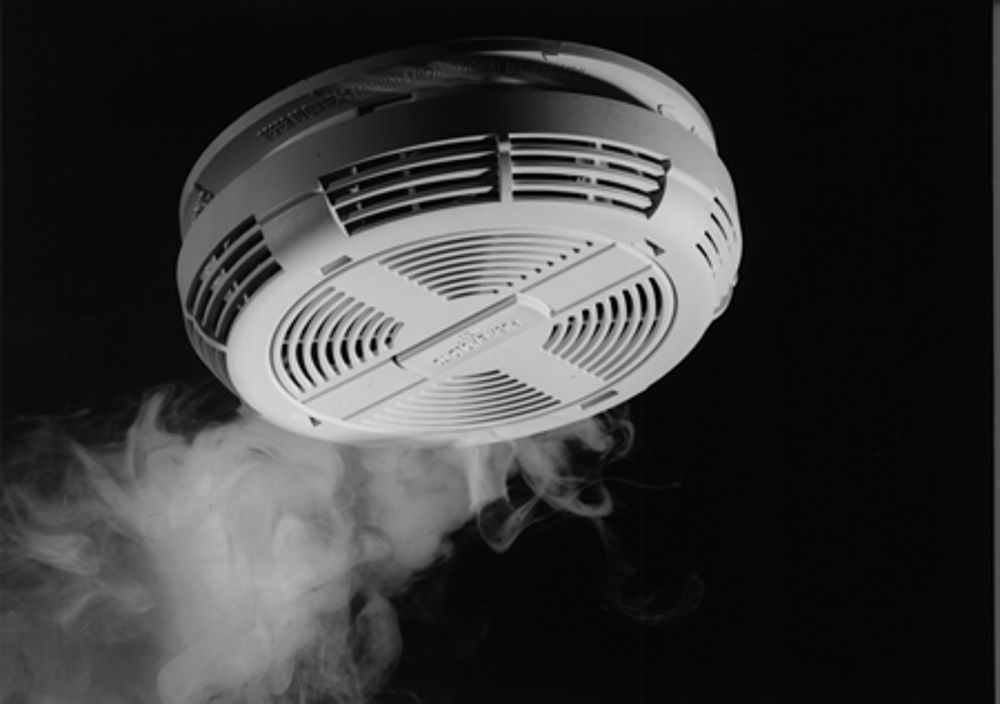 The Scottish Government sought parliamentary approval for a 12-month delay to legislation which requires all homes in Scotland to have interlinked smoke and carbon monoxide alarms, following criticism of the timing of implementation due to the impact of coronavirus.
The new standard, which currently apply to private rented property and new-builds, would have been extended to all homes in Scotland in February 2021.
Activity by social housing landlords to make the changes is well under way.
Following the committee's decision, housing minister Kevin Stewart said: "I welcome the Parliament's decision to postpone the implementation of the new standard to February 2022. This will allow more time for people to make changes to meet the standard. We will ensure people are supported with the right information and advice and will keep all of this under close review. I will keep parliament updated of developments.
"The Scottish Government is committed to improving fire safety. We want to ensure the same level of protection is in place regardless of whether you own your home or rent from a social or private landlord. Although the postponement will give people a further twelve months to install the required alarms, I hope that most people will recognise its safety benefits and take action much sooner."
Age Scotland had called on the Scottish Government to delay the looming deadline amid concerns of the lack of public awareness and the short term risk of scams and rogue traders. The national charity for older people also had considerable concerns about the ability for people on low incomes to afford the measures, which were estimated to cost around £220 on average before any fitting was taken into consideration.
Ahead of yesterday's debate, Brian Sloan, Age Scotland's chief executive, said the Scottish Government should "reset the clock" on the home fire and smoke alarm rules.
A recent survey by the charity highlighted that homeowners were largely unaware of these rule changes - 82% of respondents said that they became aware of the need to install interlinked fire and smoke alarms since October, three months from the original deadline.

A third of all respondents only became aware of the requirement when they read Age Scotland's survey.
As well as extending the deadline by two years, Age Scotland believes that the Scottish Government should:
deliver a high-profile public awareness campaign to improve understanding of what homeowners need to do to comply and where they can seek further information and support,
identify a significant package of financial support for those who cannot afford to meet the requirements,
review the costs of buying and fitting an interlinked system so that consumers have a more realistic guide price for whether they choose to install the alarms themselves or need to hire a tradesperson for the job. This would help people avoid scams and inflated pricing from rogue traders,
provide clearer advice on approved devices and where they can be bought,
discuss with the insurance industry the implications for homeowners for non-compliance
Brian Sloan, Age Scotland's chief executive, said: "There is no doubt that good home fire safety standards are vital, but it is clear from calls to our helpline and our recent survey that huge numbers of homeowners have been completely blindsided by the change in the law which requires them to install these new fire and smoke alarm systems.
"There has been a considerable level of anxiety and confusion from people seeking advice about the short time frames for compliance, the cost and affordability, where to get support to install these devices, the risk of scams and rogue traders, and how it will impact their home insurance policy.
"Large numbers of homeowners still don't think that they will have enough time to afford and undertake this work. Much of the information that has been made available by the Scottish Government has appeared since October and is online which has been less that helpful for the half million over 60s in Scotland who don't use the internet.
"It would make sense for the housing minister to reset the clock on this legislation and delay the deadline by two years.
"The Scottish Government's estimated cost of installing these devices also seems on the low side compared to the quotes people have been sharing with us, the added costs if you need the help to have them fitted and conflicting information in their own documentation. This needs further review and demonstrates why financial support is needed for the hundreds of thousands of households on low income.
"We are grateful to MSPs from all parties in the Scottish Parliament for their support on this issue and for helping to develop the range of measures for homeowners which we would like the Scottish Government to adopt."
The Scottish Government has made more than £15 million of loan funding available for social landlords ensuring that social tenants are safe in their homes, and have provided the Scottish Fire and Rescue Service in the region of £1m funding to enable them to install alarms during their Home Fire Safety Visits to owner occupied properties assessed to be at high risk from fire.
Homeowners can install tamper proof long-life lithium battery alarms themselves. Mains-wired alarms are also available and are generally cheaper than the tamper proof long-life battery alarms but should be installed by a qualified electrician. Both types of alarm are widely available in general hardware outlets and online.
The Scottish Government said it will continue to work with partners to spread awareness of the changes before the new deadline, and to support householders to ensure the required alarms before the new deadline.