Scottish Parliament rejects cut to Universal Credit
The Scottish Parliament has voted overwhelmingly to oppose the £20 cut to Universal Credit by the UK Government.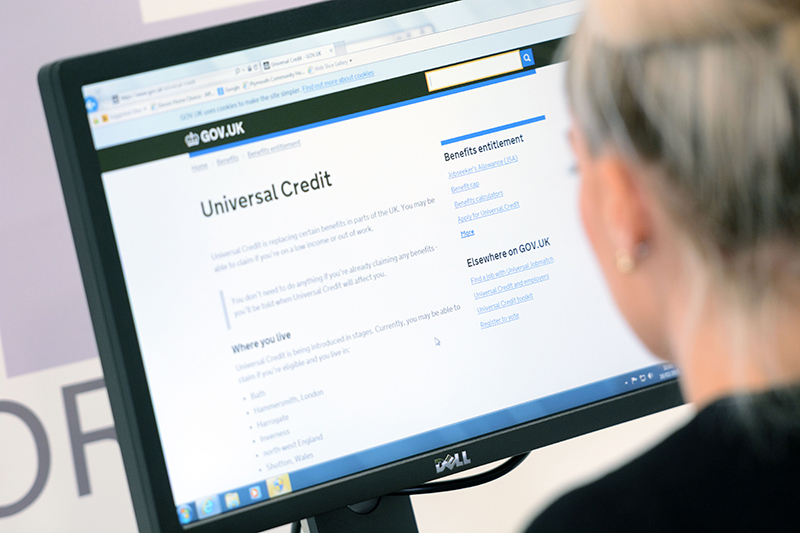 The SNP, Labour, Greens and Lib Dems backed a Scottish Government motion calling for the reduction, which is due from next week, to be "reversed".
The Scottish Conservatives tried to amend the motion.
Last month, the Scottish Federation of Housing Associations (SFHA) joined forces with housing association representatives in England, Wales and Northern Ireland to call on the UK Government to extend the £20 uplift in Universal Credit payments, while the Scottish, Welsh and Northern Irish governments penned a joint letter to the UK Government calling for a reversal of its plans.
The Joseph Rowntree Foundation estimates it will push half a million people in the UK into poverty, including 200,000 children.
Scottish Government estimates it will push 60,000 Scots into poverty, including 20,000 children.
Speaking in the debate on Tuesday afternoon, social justice secretary Shona Robison said: "Across the UK – it is not just an issue for Scotland – people are facing a perfect storm of the end of the furlough scheme, a hike in national insurance contributions and rising energy and food prices.
"The cut threatens to compound those issues and deal millions of households a hammer blow of hardship."
However, the Scottish Conservatives said the uplift was always meant to be temporary support throughout the worst of the pandemic.
Social justice spokesperson Miles Briggs said: "With restrictions now being lifted and with the economy opening up, we must ensure that there is a different focus.
"That focus must be on a jobs-led recovery in the country – in Scotland and in our United Kingdom as a whole. That is why the UK Government has delivered a comprehensive £30bn plan for jobs to help to get people back into work."
Scottish Greens social security spokesperson Maggie Chapman said: "The Tories have shown their true colours today, arguing to inflict one of the biggest social security cuts ever made in British history, at a time when so many people are struggling with the impact of the pandemic and their ideological Brexit.

"Indeed, speaking in the debate they made it clear they don't understand that many people claiming Universal Credit are in fact in work, a damning indictment of their cruel low-wage economy.

"The £20 uplift was not an act of benevolence but an admission of failure - an admission that the system had been so damaged by cuts that it was no longer able to perform its basic function: to provide adequate support for people needing help with their incomes for reasons beyond their control.

"The cut is symbolic of a UK government that knows the price of some things but the value of nothing, and shows why Scotland needs to chart a different path."