Scottish Parliament report says reform of social care must better value care givers
A Scottish Parliament Health and Sport Committee report into the future of social care has said those delivering and receiving care must be at the heart of social care reform with the current model described as unsustainable.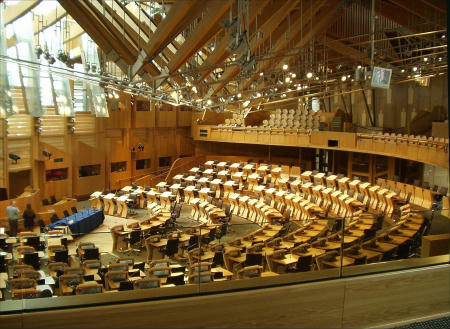 The committee said a national conversation on the future of social care is needed and that the myriad issues facing staff must be addressed in the development of any new system. The committee's report said the COVID-19 pandemic has compounded the problems faced by the care sector.
The committee expressed concern over the lack of value placed on social care and social care staff, in stark contrast to NHS staff.
The report emphasises the ongoing difficulty the sector faces in attracting and retaining staff; citing a lack of training and staff development opportunities, alongside low pay as the key reasons for this.
A number of problems with the current care model are highlighted by the committee including the continued lack of progress on health and social care integration. They also recommend the Scottish Government seek alternative models of commissioning and procurement with the current ones described as 'counter-intuitive'.
The committee described the current model of crisis-driven, reactive care as unsustainable and say more must be done to shift the focus to a preventative model, involving local communities in the future planning of health and social care services.
Lewis Macdonald MSP, convener of the health and sport committee, said: "Throughout this inquiry the message we have been given from those receiving care, and from paid and unpaid carers, is that they have not felt listened to and have been undervalued. That's why it is essential that they are at the centre of much needed reform of the social care system.
"There is no doubt the current model of care is unsustainable, with some of the issues facing the sector exposed by the pandemic. We want to see a nationwide conversation held into the future of social care and we hope that the findings of our report, and the independent review, can help in shaping this future.
"We are grateful to all of those from across the care sector who provided evidence to our inquiry and gave their keen insight into how it is experienced in Scotland.
"I'd like to put on record our thanks to the tireless and passionate workforce, both paid and unpaid, who undoubtedly deserve better."