Scottish property market remains stable amid UK rise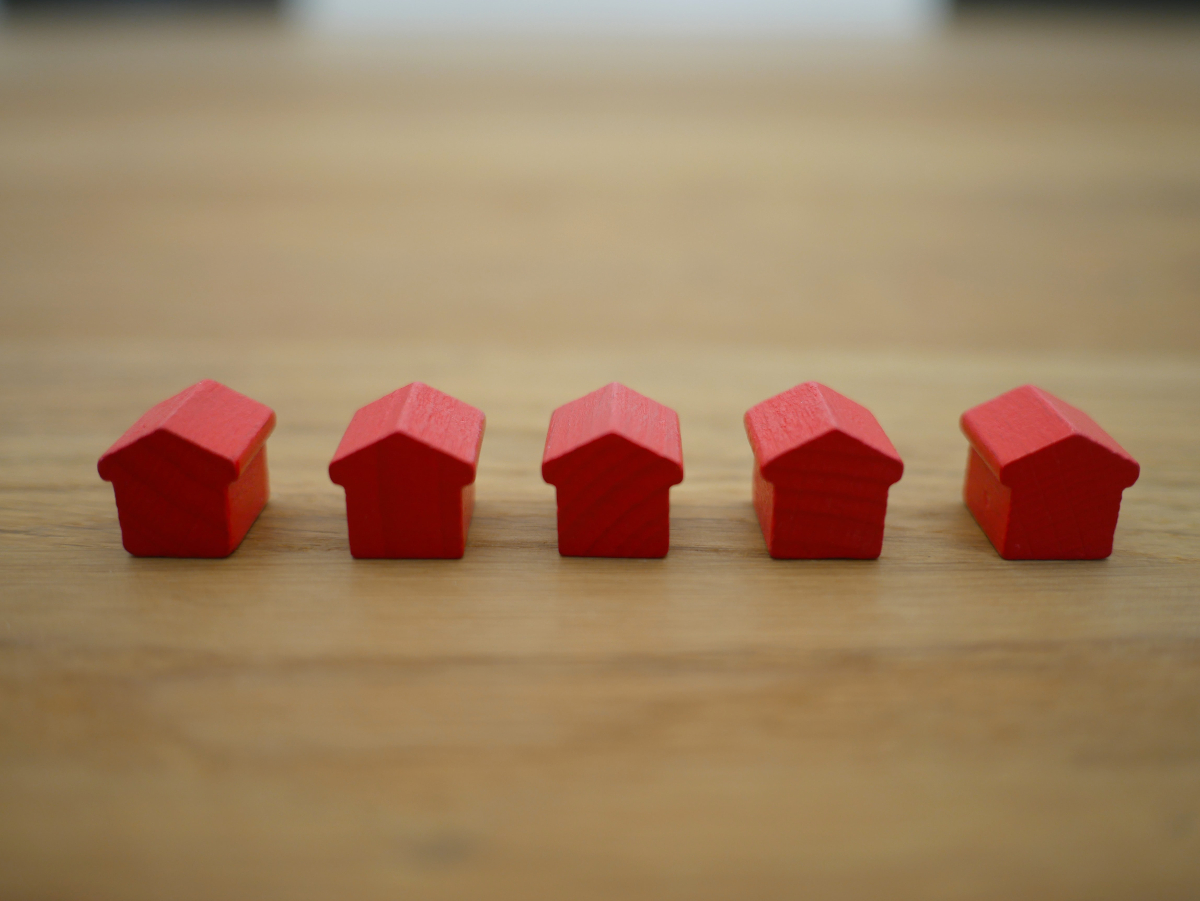 The average property price in Scotland in June 2023 remained steady at £189,000 compared to June 2022, according to recent data from the UK House Price Index (HPI).
However, prices saw a slight dip of 0.4% from May 2023. On a seasonally adjusted scale, the decrease was 1.0%.
For context, the broader UK market saw the average house price ascend to £288,000, marking a year-on-year growth of 1.7%. This UK figure represents a 0.7% rise from the previous month, which is 0.3% when seasonally adjusted.
In terms of sales volume, Scotland witnessed a decrease of 18.6% in residential sales in April 2023, compared to the provisional estimate for April 2022.
Kenny Crawford, Registers of Scotland business development director, noted: "Average house prices for Scotland were unchanged in the 12 months to June 2023. House price inflation has generally been trending down since it reached a peak of 13.4% in April 2022."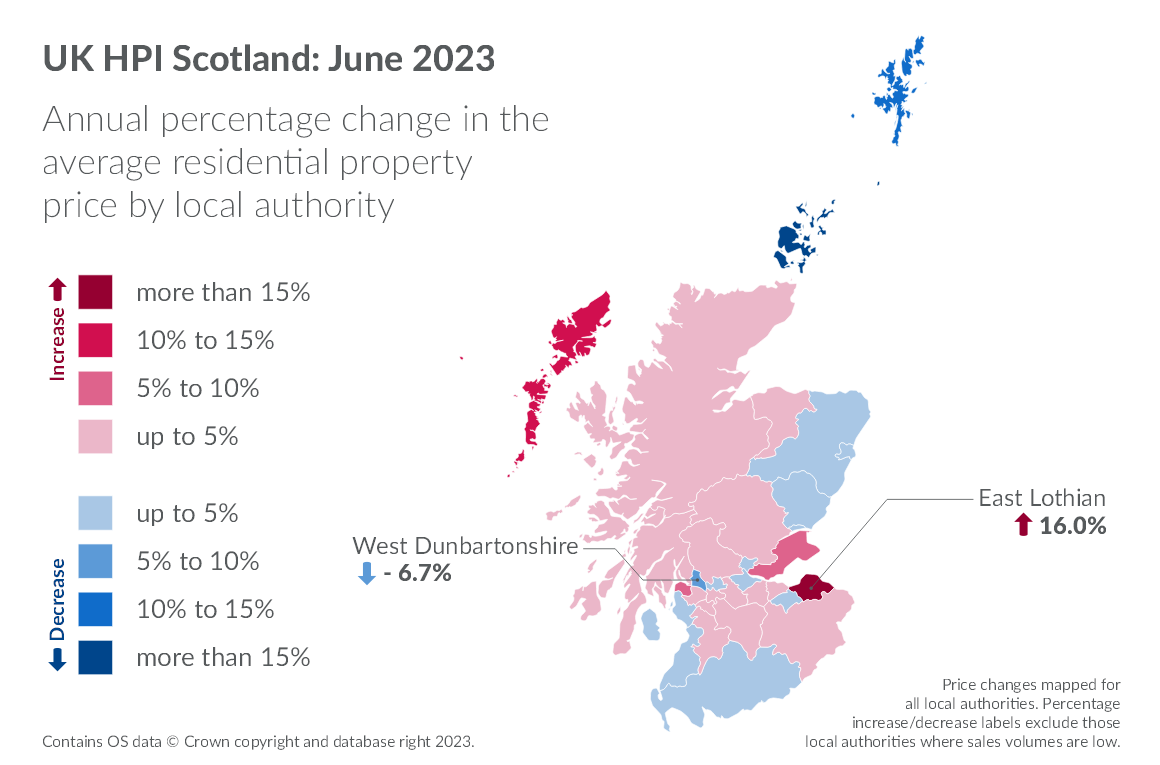 Property type variations were observed, with semi-detached properties in Scotland witnessing a 0.6% increase in average price over the year, settling at £202,000 in June 2023. In contrast, detached properties dropped by 0.6%, averaging £339,000. Terraced and flat properties remained stable.
Average prices for local authorities are based on a 3-month moving average to help remove some of the volatility in the series. Increases were recorded in 18 out of 32 local authority areas, when comparing prices with the previous year. The largest increase was in East Lothian where the average price increased by 16.0% to £339,000. The largest decrease was recorded in West Dunbartonshire, where the average price decreased by 6.7% to £131,000.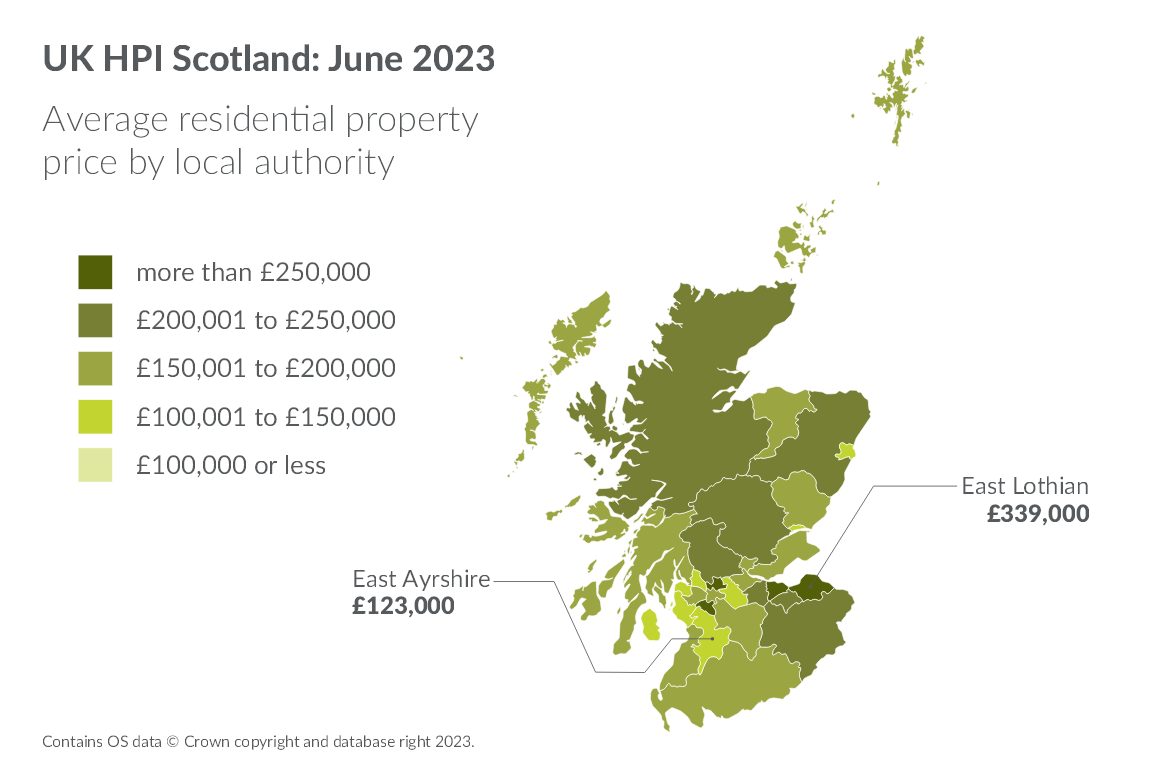 In June 2023, the highest-priced area to purchase a property was East Lothian, where the average price was £339,000. In contrast, the lowest-priced area to purchase a property was East Ayrshire, where the average price was £123,000.
Further information on HPI Scotland by local authority, property type, first time buyers and cash sales can be found in the latest HPI Scotland publication.