Scottish Self-Build Loan Fund extended for a year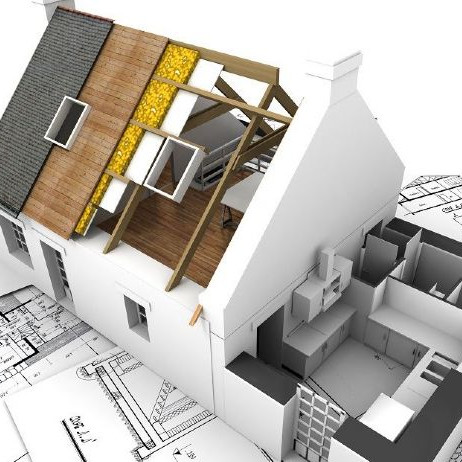 The Self-Build Loan Fund provided by the Scottish Government and administered by the Communities Housing Trust has been extended for another year, and will now accept applications until August 2022.
As banks became more cautious, it became more challenging for people to find funds to build their own home. The Self-Build Loan Fund of £4 million was established in 2018 to support those unable to obtain mainstream self-build mortgage finance.
Scottish Ministers have extended the Fund for a further year, recognising the national slowdown brought about by the Covid pandemic and lockdowns, as well as ongoing need and increasing demand. The new application deadline is 31 August 2022, with loans to be repaid by August 2023.
Neil Walker, Self-Build Loan Fund officer, Communities Housing Trust, said: "We saw public interest in the scheme rise by 153% over 2020. We are 'recycling' repaid loans to finance additional builds, and are delighted that the 35 families and individuals we are already supporting will increase significantly by the time the Fund closes."
​Homes are now complete or under construction in ten local authority areas: Aberdeen-shire, Argyll & Bute, Highland, Perth & Kinross, Lanarkshire, Western Isles, Orkney, Ayrshire, Falkirk and Stirling. ​
The Loan Fund is expected to provide almost 50 new homes at a value of almost £16m to the Scottish economy. It will support approximately 350 jobs in the construction industries - often small companies in remote, rural areas - something which is of great benefit in uncertain times.
Gary and Susan, Self-Build Loan Fund recipients on Mull, added: "The Self-Build Loan Fund provided vital bridging finance. Having the loan also meant that we could pursue the build quickly, within the limited construction window available due to the weather. Importantly for us, it meant we could talk confidently to local builders and contractors, with us and them secure in the knowledge that we could pay them, and that they would be paid on time.
"As with other islands and marginal communities, building on Mull carries a cost overhead for the supply and delivery of building materials. The SBLF provides vital access to finance and knowledge, making the personal dream of home ownership available to local families, adding to the longer-term resident housing stock, and underpinning sustainable island communities."
Ronnie MacRae, CEO of Communities Housing Trust, said: "This is really important for small, rural or remote communities across Scotland. Self-build is sometimes the only option to stay in your own community, whether young or old, where housing is limited and developers won't build. We'd like to thank the Scottish Government and are extremely pleased to see this Fund extended, so we can continue to support families, elderly people, crofters and couples to build their own homes across Scotland, and help strengthen their communities."