Serco's lock-change evictions of asylum seekers deemed lawful by Scotland's highest civil court
Scotland's highest civil court has found that lock-change evictions of asylum seekers without court orders are lawful in a judgment whose implications are "deeply concerning".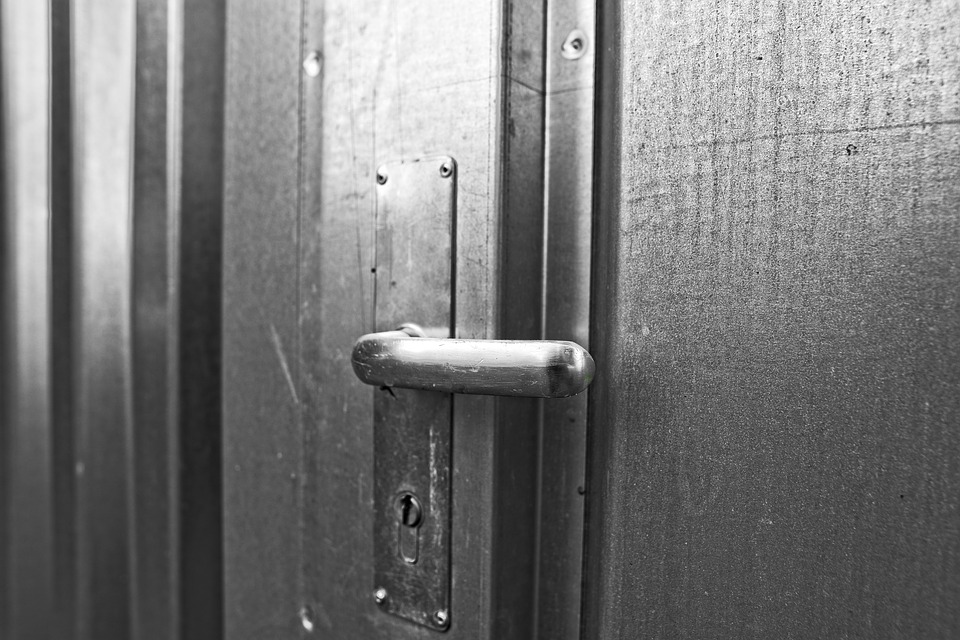 Upholding the judgment of the Outer House, judges at the Inner House of the Court of Session said that Serco did not act unlawfully by issuing eviction notices in Glasgow last year.
Govan Law Centre brought the case against the Home Office contractor and the Home Secretary in August 2019 after which it appealed in the name of Kurdish Iraqi national Shakar Ali.
Serco was forced to pause evictions of more than 330 asylum seekers after the legal challenge was made.
Ms Ali had no lease and paid no rent, making her occupation of the property "precarious", Lady Dorrian said.
The Lord Justice Clerk stated: "The agreement under which she occupied the property made clear that her occupancy was temporary only, for the limited duration of the period, during which her asylum claim was being assessed.
"Once that claim was assessed the agreement provided for determination of the right to occupy, on service of written notice."
The Scottish Refugee Council (SRC) said it was "bitterly disappointed" with the decision, which means the evictions can now be carried out.
Sabir Zazai from the SRC said: "This galling verdict leaves hundreds of men and women in Glasgow at risk of lock-change evictions and immediate street homelessness.
"People are very anxious and very stressed."
Fiona McPhail, principal solicitor of Shelter Scotland, said the decision is "deeply disappointing news for all those directly affected".
She added: "We now face a situation where around 300 people will be at risk of summary eviction, with no right to homeless assistance or no right to work to earn their own income to cover rent, meaning there is a high risk they will end up on the streets of Glasgow.
"Our clients are continuing to progress their asylum claims and cannot return to their country of origin.
"The finding that Serco is not a public authority and therefore does not need to comply with the Human Rights Act is deeply concerning. It's the state that has the statutory obligation to accommodate asylum seekers - if by privatising those services, the state can avoid its obligations under human rights law, this sets a dangerous precedent."
Gordon MacRae, assistant director for communications and policy at Shelter Scotland, said: "At Shelter Scotland, we think there are both moral and legal cases to be heard. It is morally repugnant to force anyone out of their home with nowhere for them to go. Public bodies must not stand by while people face winter on the streets.
"Shelter Scotland exist to protect everyone's housing rights no matter their circumstances. We will continue to do what we can protect those whose rights are denied."
Fiona McPhail added: "The Court appears to have placed some emphasis on the type of case it was - and the fact that it was not a judicial review. Hopefully the solicitors in this case will reflect on these observations, as judicial review proceedings were raised by another party and have been put on hold whilst this case has been taken as the lead case."
Judith Robertson, chair of the Scottish Human Rights Commission, which intervened in the case, echoed the sentiments: "We have serious concerns about the implications of this ruling, both for the people directly affected and for the protection of human rights more broadly.
"The court's finding that Serco is not acting as a public authority in this context, and therefore is not bound by human rights legal obligations, has profound consequences for how people's rights are protected when public services are delivered by private providers."
The Refugee Survival Trust warned of a "humanitarian crisis" on Glasgow's streets following the ruling.
Cath McGee, destitute asylum seeker service manager at the Refugee Survival Trust, said: "We've been hearing from asylum seekers living under enormous stress who have told us that they are terrified of losing the roof over their head in the harsh winter months. We now fear a humanitarian crisis on Glasgow's streets involving hundreds of already vulnerable people who have no other means to support themselves as they cannot work or claim benefits.
"These people have nowhere else to go. They are not permitted to access homeless services so throwing them out of their homes onto the streets will place them at enormous risk. They have fled war and persecution and are seeking asylum in Scotland. Now they will be forced to fight for their daily survival.
"With their basic right to shelter taken from them they won't have a postal address to collect important letters related to their asylum case. Nor will they be in a position to seek legal advice or gather new evidence to support a fresh asylum claim to help them stay in the UK."
Homelessness and human rights charity Positive Action in Housing said it will join with legal campaigners to appeal the decision at the UK Supreme Council.
Director Robina Qureshi said: "What this decision has done is to legally institute a form of housing apartheid in the city where one section of our community have their human and housing rights upheld. And another very vulnerable community can be dragged from their homes at any time and turfed out onto the streets without recourse to work, support or a roof over their heads.
"My question remains: what does an eviction without due process look like? Where is the legal paperwork? Where is the police? The Sheriff officers? Serco has the freedom to do this. It is what has been going on in this city to vulnerable refugees for many years - the locks on their homes changed without notice, when they dare step out of their homes, their belongings thrown into bin bags, and all of this without any form of due process.
"People are going to be very frightened."
Ms Qureshi added: "Our charity is prepared for this and we have our community hosting service Room for Refugees which is providing stable shelter so people can get on with pursuing their legal claim to asylum - because it can take years. We currently shelter around 70 refugee families and individuals each night in family homes. We have room for more.
"If vulnerable refugees cannot have their human rights guaranteed then it's down to small charities like ours to make sure that does happen so eventually after years they get their paperwork and can pay taxes and work and standing on their own two feet and rebuild their lives - privately - without charities or volunteers.

"We need to remember that Glasgow has the biggest asylum population in the UK there is 5000 people who are seeking asylum in the city and that's a 10-year program that's going to go on."
Serco's Julia Rogers said the court was clear that its approach was "completely proper and within the law".
Ms Rogers said: "For some 18 months we have been supporting people whose asylum claims have failed, providing free accommodation and utilities.
"We have listened to the public concerns that the process to take back the properties they were living in might be unfair or illegal, but we now have clear judgements from Scotland's highest court that our approach is completely proper and within the law.
"During this time Serco has been demonised and subject to extreme criticism, and the fact that we have spent millions of pounds supporting people who no longer have a right to remain in the UK and providing them with free accommodation, has been widely ignored.
"We have been told we are single-handedly responsible for creating a housing crisis, but the fact is that over recent months the number of people affected by this judgement has halved and now stands at around 150 and there has been no reported increase in housing issues in Glasgow as a result.
"We will be working with the authorities and the Sheriffs Court in Glasgow to ensure an orderly sensitive application of the law.
"Subject to the interdicts issued by the Sheriffs Court, Serco would not seek to remove more than 20 people in any one week from their properties, so it will take us several months at least to finally hand back all properties to their owners."
Community secretary Aileen Campbell said: "I am disappointed at this news today and the impact it will have on more than 130 people.
"We have consistently called for a long-term, sustainable solution to the end of the asylum process, which respects people's dignity and rights at all times and does not leave them destitute and homeless in a country where they have sought refuge.
"If people are unable to leave the UK once they have exhausted their appeal rights, they should receive the support they need to make informed decisions about their future.
"We will now consider the implications of the judgment of the Court of Session and how best we can support those affected."
The Scottish Refugee Council has published an updated Q&A following the court verdict.