Service delivery briefing note updated by SFHA
The Scottish Federation of Housing Associations (SFHA) has updated its COVID-19 briefing for social landlords on service delivery.
The update includes new information on phase one of the proposed route map, multi-storey and high-density flats, Coronavirus Job Retention Scheme, and the Test and Protect strategy.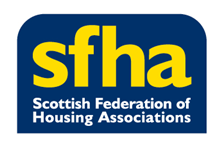 The series of briefing notes have been produced to help housing associations and co-operatives through the COVID-19 crisis.
Initially published on March 23, the service delivery briefing now covers:
This briefing covers the following topics:
Managing Staff

Employer's Duties
Key Workers
Other Staff
COVID-19 Texting for Staff

Managing Essential Services

Regulation and Current Restrictions
Tenant Support
Tenant Services
Allocations
Multi-storey and High-density Flats
Recording Service Disruption

Supporting Social Distancing
Appendix

Communication Templates
Key Worker Framework
Sample Telephone Questionnaire
Indicative Contactless Letting Protocol
Useful Links
Download the service delivery briefing note here.
Read all of our articles relating to COVID-19 here.