SFHA updates COVID-19 briefing on practical governance advice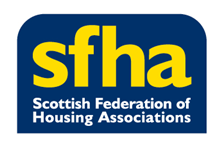 The Scottish Federation of Housing Associations (SFHA) has updated its COVID-19 briefing for social landlords on practical governance advice.
The update includes new information on virtual Annual General Meetings (AGMs), AGM frequently asked questions, and the Corporate Insolvency and Governance Bill.
The series of briefing notes have been produced to help housing associations and co-operatives through the COVID-19 crisis.
The practical governance advice briefing covers the following topics:
Annual General Meetings
Governing Body Meetings
Business Continuity
Legal/Regulatory Obligations
Business Continuity Update Template
AGM Frequently Asked Questions
Download the practical governance advice briefing note here.
Read all of our articles relating to COVID-19 here.