SFHA leads responses to UK Government's Autumn statement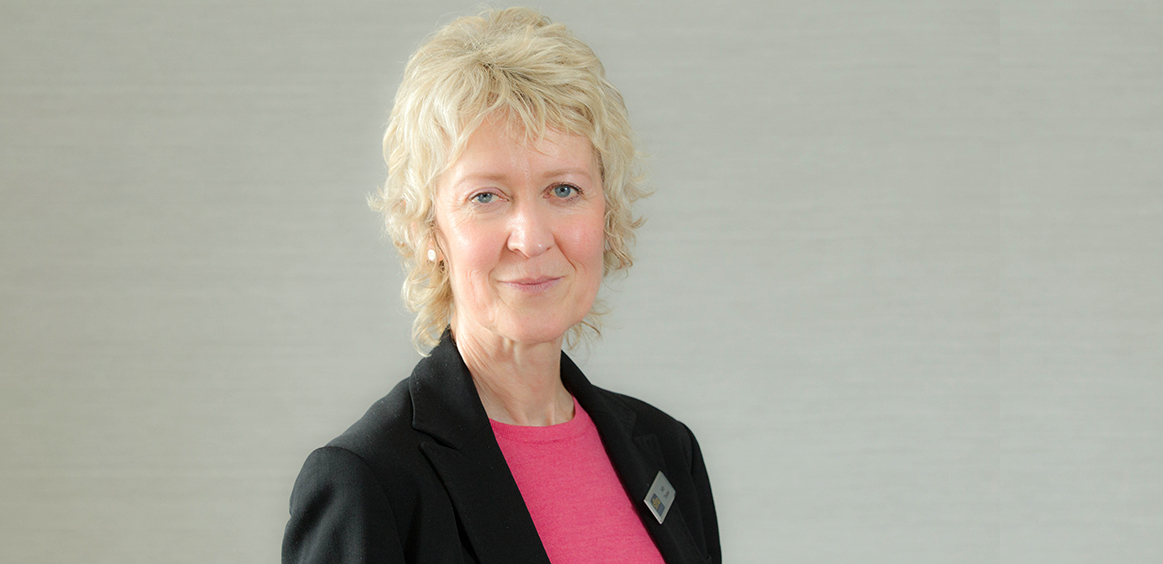 The Scottish Federation of Housing Associations (SFHA) has welcomed plans for welfare benefits to keep pace with inflation but expressed concern that other measures announced as part of the UK Government's Autumn statement don't go far enough to protect social housing tenants during an unprecedented cost-of-living crisis.
Earlier this month, an SFHA survey of members reported high demand for foodbank referrals and emergency fuel vouchers, including from tenants who are in work. As a result, SFHA reiterated calls for changes to the UK social security system, including increasing social security in line with inflation and removing the benefit cap and the two-child limit. While Thursday's budget confirmed that benefits and the cap would rise with inflation, the benefit cap and two-child limit will remain in place.
The Chancellor also announced that the Energy Price Guarantee would continue past April, providing some certainty on energy costs. However, this results in the new rate for a typical dual fuel bill being £3,000, representing a significant increase of over 160% from the April 2021 rate of £1,138. Those reliant on electricity for heat will face even higher costs and there remains uncertainty around the future of the non-domestic Energy Bills Relief Scheme and the impact on 'Heat with Rent' customers, as well as social landlords' wider operating costs.
Sally Thomas, CEO of SFHA, said: "While we welcome the UK Chancellor's announcement on an increased windfall tax for energy firms and increased investment in energy efficiency from 2025, (yesterday's) statement confirms that the support for energy bills will become less generous from April.
"In that context, while the uprating of social security in line with inflation will provide some help those most in need, it simply doesn't go far enough. With soaring food and fuel costs, the benefit cap and the two-child limit should have been removed as a minimum. Housing associations and co-operatives will always provide help to tenants who are struggling financially, but there must be significantly more support from the UK Government."
Deputy first minister John Swinney said the Autumn Statement fails to address the pressure on devolved budgets to help people with the cost of living crisis, support public services, and finance fair pay offers.
Reacting to Chancellor of the Exchequer Jeremy Hunt's fiscal announcement, Mr Swinney expressed dismay at his failure to address the impact of inflation on the Scottish Government's budget, when businesses and households continue to face financial uncertainty and £1 billion in savings have had to be found to help those who need it most.
The deputy first minister said: "(Yesterday's) statement shows that households across Scotland are paying a steep price for the economic mismanagement of the UK Government, with average household disposable incomes forecast to fall by 7% in real terms according to the Office for Budget Responsibility. This would erode just under 10 years of growth in living standards, taking them back to levels not seen since 2013-14, meaning they would not recover to pre-pandemic levels until after 2027-28 – a devastating indictment of the UK Government's management of the economy.
"Inflation is eating away at the Scottish budget, and due to the lack of additional funding in 2022-23 and the financial restrictions of devolution, we have had no choice but to make savings of more than £1 billion.
"I welcome the Chancellor's decision to increase benefits in line with inflation from next financial year and retain the triple lock on pensions - both measures we have consistently called for. However, the higher energy price cap from April is still unsustainable for many households. The proposals may limit the impact for some consumers, but the UK Government needs to carefully consider the affect a £500 rise in energy bills will have on those who are in or at risk of fuel poverty. And there's still no certainty on how businesses struggling to stay afloat will be supported from April after the Energy Bill Relief Scheme ends.
"The constant U-turns on tax by the UK Government have made planning for the Scottish Budget more challenging this year. We will take time to consider the implications for Scotland before setting out our own plans as part of the normal budget process. I am pleased the Chancellor has finally listened to our calls to tax more of the windfall gains in the energy sector, but he should have gone further to remove the poorly targeted investment allowance, which only serves to encourage short-term investment in fossil fuels rather than promoting long-term, sustainable energy solutions.
"This leaves me with the difficult task of setting Scotland's Budget for 2023-24 with no hope of financial flexibility to make a real difference in the lives of those who need it most."
Energy
Strathclyde's Centre for Energy Policy said while the Chancellor has acted to mitigate the worst impacts of the continuing energy price crisis, difficult decisions still need to be made.
The Autumn Statement announced some key measures including on the Energy Price Guarantee, the Energy Bill Relief Scheme, the Energy Profits Levy and the introduction of a new windfall tax on electricity generators.
Professor Karen Turner, director at the University of Strathclyde's Centre for Energy Policy, said: "(Yesterday's) Autumn Statement does deliver something of a sigh of relief in terms of preventing the impacts of the ongoing energy crisis getting a whole lot worse, but this is mixed with a sigh of frustration as much of what is urgently needed remains much further down the line.
"The continuation of the Energy Price Guarantee is crucially important in terms of helping control inflation and giving certainty and confidence to households. However, it won't improve household budgets on where they are now, given the impact of rising taxes and falling real take-home wages on incomes, combined with what will still be an increase in energy bills. We do, however, welcome the additional support to lower income household via energy and other payments, and confirmation that benefits will rise by 10.1% along with pensions.
"We are eager to see the detail on further support for businesses. This is crucial in fighting inflation and the broader cost-of-living, where households don't only feel impacts through their own energy bills, but through the price of everything they buy, and where risk to businesses also brings risks to jobs and therefore household incomes.
"The extension of windfall taxes on excess profits announced today on oil and gas companies, and now on electricity generators, will contribute to helping to pay the bill for the continued support for households and businesses. However, the core problem is that there is still a need for regulatory reform so that extraordinary profit-making is avoided through how prices are determined in the first place, which requires more competitive and efficient markets. The energy supply challenge is also one of increasing domestic low carbon electricity production, but the only new investment in this regard confirmed in the statement is delivering more nuclear capacity through Sizewell C.
"We welcome the announcement on intended large-scale support of energy efficiency, and the setting of this in the context of delivering growth. Our research has consistently shown that energy efficiency is a key source of sustained economic growth that involves increased real household incomes alongside lower energy bills. Increased energy efficiency on the business side of the economy is also key for competitiveness and productivity.
"However, it is disappointing that government support for energy efficiency activity is not due to start until 2025 – after the next general election – too late to help with the current energy crisis, where people are having to focus on conserving energy through reduced use of heating, lighting, cooking and transport services."
Scottish Land & Estates has welcomed the Chancellor's uplift in alternative fuel payments – but warned the additional £100 will not prevent energy poverty in rural Scotland this winter.
The rural business organisation has been leading the campaign for increased financial support for off grid homes to achieve parity with the Energy Price Guarantee, which is estimated to save £500-£700 for urban households by April 2023.
Off grid homes will now receive a £200 (rather than £100) payment – still significantly lower support than dwellings with mains gas supply.
Sarah-Jane Laing, chief executive of Scottish Land & Estates, said: "Over the past few months we have publicly raised the inferior financial support available for off-grid homes in rural Scotland whilst also addressing this matter directly with the UK Government.
"It is welcome that the Chancellor has recognised the problem and made a small step to provide a £100 uplift. However, this won't be enough to stop many rural households in Scotland from entering fuel poverty this winter.
"Prices for heating oil have more than doubled in the last year, with many people unable to afford to fill their fuel tanks at a cost of thousands of pounds. An increase to a £500 payment would have been equitable with dwellings on mains supply."
The organisation added that the overall economic picture meant tough years ahead for Scotland's rural economy.
Ms Laing continued: "Formal confirmation of the UK entering recession was inevitable but the bleak economic forecast set out in the autumn statement will do little to ease the existing pressure on rural businesses in Scotland.
"Our rural enterprises are at the forefront of tackling climate change, delivering food production and addressing biodiversity loss - ensuring that fiscal policy helps to support these positive outcomes is crucial to the wellbeing of our country."
Mike Foster, CEO of the Energy and Utilities Alliance (EUA), said the Statement missed an energy policy "open goal" as bills are set to rise again.
Mr Foster said: "The Chancellor confirming the energy price cap will see a whopping increase up to £3,000 in April will inevitably worry millions of hard-pressed families. Our recent consumer survey found 78% of Brits support keeping the price cap on energy bills in place, so an increase that plunges millions into fuel poverty is not what any households wanted to see.
"This is particularly immoral while the Government's own Boiler Upgrade Scheme, that is still in place, hands out £5000 subsidies to the well-off to change their heating, while millions struggle to pay their bills. They have missed an open goal to solving some of the energy bills turmoil plaguing the British public. Redistributing these millions of pounds in pointless heat pump subsidies into insulation, efficiency measures, and bills support is really a no brainer.
"With news of renewed investment in nuclear, this budget also reinforces our view that longer-term we need to move away from fossil gas and switch our network over to hydrogen. Not only will this help to reduce emissions – which the Chancellor pointed out was a priority in his speech – this level of energy independence would also free us from the global gas markets that Putin's war has significantly impacted."
Social housing rent cap
The expected rent cap for social housing was delivered as Chancellor Hunt announced a 7% rise in social housing rents in England.
A spokesperson for the Chartered Institute of Housing (CIH) said: "CIH has been clear that affordability for social housing tenants and residents is of utmost importance, but rents also need to be balanced with the need for ongoing investment in housing. It is a difficult balancing act.
"We support the government's decision to cap rents at 7 per cent, recognising that this is a maximum limit and not a target. Housing providers will need to look hard at whether they can set rents below this. As we set out in our consultation response, any related benefit savings generated by this cap should be used to support tenants and residents.
"CIH welcomes news that in response to the Autumn Statement today, housing associations across England representing 80% of shared owners have committed to cap Shared Ownership rent increases at 7%, matching the social housing rent cap.
"We support an exemption from the rent cap for supported housing providers, as we called for in our consultation response. This will help protect the future viability of much needed care and support services."
Richard Petty, head of affordable housing at JLL, added: "Capping rent increases at 7% next April shows the government has struck the right balance, and listened to its own consultation. Our modelling shows that 7% should mean increases in EUV-SH valuations in all areas of England in 2023. Avoiding significant falls in valuations is vital to underpin secured lending, for the confidence of investors, and for the viability of building more affordable homes.
"But it's a delicate balance, and rents are only half the picture. We saw yesterday that inflation is higher than expected, and is likely to take longer to come down. Registered Providers of social housing are seeing their costs of repairing and maintaining homes – labour and materials - going up by more than CPI, so their net income is already under a lot of pressure.
"This is what matters for valuations – it's net income which drives the valuations that support borrowing from banks and bond investors, and it would not take much to tip valuations next year back into the red. Investing in decarbonising and energy efficiency, for example, will have a big impact.
"We also need certainty on what the government's policy on rents will be beyond 2023 – the long-term has a far greater bearing on valuations than just next year. Lenders and investors in RPs' bonds need that clarity to give them confidence to make billions of pounds worth of long-term financial commitments to the sector.
"We also need to remember this is a cap, not a fixed increase. Some boards might choose to do less. As a board member myself, I appreciate that all boards will find it hard to strike the right balance between their financial covenants, investment in homes and services, and affordability for their residents.
"So, it's good news for valuations now, but I'm afraid there is still plenty to worry about."