SFHA responds to Scottish Welfare Fund application statistics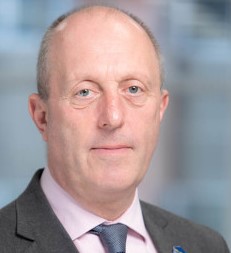 The Scottish Federation of Housing Associations (SFHA) has responded to the new figures which revealed that applications for crisis grants from the Scottish Welfare Fund increased by 12% in the quarter until June compared with the corresponding period last year.
Jeremy Hewer, SFHA policy lead, said: "It is shocking that so many households in Scotland are in need of emergency financial help and a reminder there is no more pressing social issue than poverty.
"We know too many of our members' tenants are being dragged further into poverty, because of the impact of welfare reforms and stagnant wages. Earlier this year, 73% of our members reported an increase in the number of tenants experiencing fuel poverty and an increase in tenants self-disconnecting their own power or heating due to fuel poverty.
"Housing associations are also working hard to ensure that the homes they provide are as affordable to run as possible, but it is not right that people are having to make a choice heating or eating. Our members need to know what investment is going to be available post-2021 to ensure social homes continue to be built to the highest energy standards in Scotland and reduce fuel costs in the future."
He continued: "We welcome the Scottish Government's new Benefit Take-up Fund as we know there is a significant proportion of housing association tenants reliant on social security but who do not take-up all the benefits they are entitled to.
"However, as we told the Scottish Parliament's Social Security Committee, whilst social housing tenants are better supported than those in the private sector, social landlords cannot be expected to make-up for the shortfall of skilled staff in DWP service centres.
"The longer it takes to wait for telephone enquiries to be answered, the fewer the number housing support staff can help and the longer the backlog of cases. Dedicated phone numbers for representatives, as used to be the case with HMRC, would be very helpful."