Shelter Scotland welcomes Human Rights Bill's commitment to housing
Proposal for a new Human Rights Bill in Scotland that would include the right to an adequate standard of living – including housing - have been welcomed by Shelter Scotland.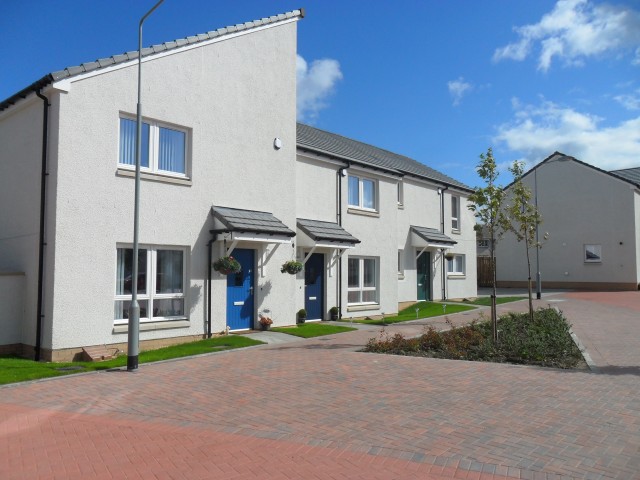 The plan to introduce a new Bill, subject to the outcome of the May election, was announced by the Scottish Government last week and follows a report recommending this by the National Taskforce for Human Rights Leadership.
The Taskforce's key recommendations on rights to be included within the framework include incorporation of the International Covenant on Economic, Social and Cultural Rights (ICESCR). The ICESCR includes the right to an adequate standard of living including adequate food, clothing and housing and to the continuous improvement of living conditions.
Shelter Scotland has long advocated for housing to be a human right in Scots Law, with the charity spearheading a campaign – called 'Are You With Us?' – which called for the Right to Adequate housing – amongst other economic, social and cultural rights – to be included in our domestic legislation.
Shelter Scotland director Alison Watson said: "This is a ground-breaking announcement and shows that our 'Are You With Us?' campaign was necessary and just. Now, more than ever, the right to adequate housing is a life or death matter. With the rising presence of poverty and inequality there is an urgent need for economic, social and cultural rights to fully protect those most in need.
"Scotland faced a housing crisis prior to the outbreak of COVID-19, and this pandemic will only exacerbate these pre-existing inequalities unless concrete measures are taken. A human rights-based approach to recovery from the pandemic is necessary if we want to start tackling the root causes of our housing crisis."
Ms Watson added: "We will be studying the detail and look forward to working with the Scottish Government to ensure that this essential right to a safe, secure and affordable home is enshrined in Scots Law. We are also looking forward to seeing the Scot Government's Housing to 2040 plan next week, which we hope will also include this recommendation so that the housing rights framework is strengthened, and we can effectively defend people's right to a home."
The National Taskforce for Human Rights Leadership, co-chaired by Shirley-Anne Somerville MSP, cabinet secretary for social security and older people, and Professor Alan Miller, professor of practice in human rights law, University of Strathclyde, and special envoy of the Global Alliance of National Human Rights Institutions, was established in 2019 to take forward the recommendations made in 2018 Report of the First Minister's Advisory Group on Human Rights to prioritise actions that progress human rights and equality in Scotland.
The Report of the Taskforce sets out its recommendations and evidence base to the Scottish Government for establishing a statutory framework for human rights that will bring internationally recognised human rights treaties into domestic law to protect and advance the realisation of human rights of every member of Scottish society.