Shire holds first in-person AGM since 2019 celebrating silver year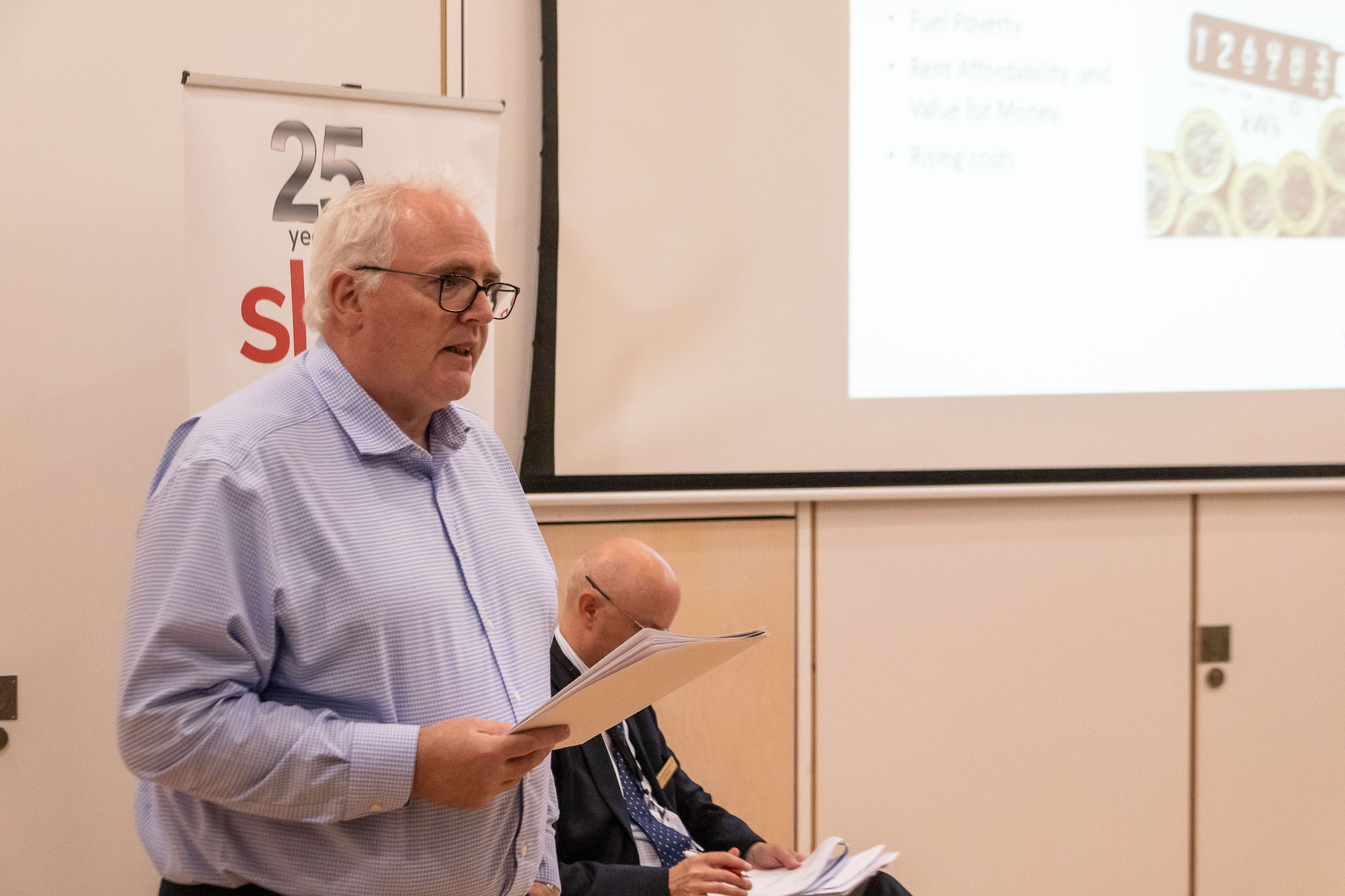 Shire Housing Association welcomed members and guests to its 25th Annual General Meeting (AGM) on 21 September, the first in-person AGM since 2019.
Celebrating its silver year anniversary, members and guests were welcomed by pipers from EPIC East Ayrshire Pipe Band Academy.
Chair Lorne Campbell provided an update on activity during 2021/22 and delivery of the great homes, great people, vibrant communities business vision and launched the association's Annual Performance Report.
Highlighting Shire's pride in its role as a community anchor and its achievements in supporting placemaking across East Ayrshire, Mr Campbell explained the distribution of £170,000 of Covid-related grants and the impacts on communities.
The board for the year ahead were elected and retiring members Debra MacLeod and Alisha Malik were thanked for their input to the high-quality governance of Shire Housing.
As the first in-person AGM since 2019, the Association was delighted to meet with members and tenants and celebrate the success of the winners of the garden competition and Good Neighbour Award.