Shire Housing Association named Ayrshire Business Excellence Award finalist
Shire Housing Association has been recognised for its business excellence by the Ayrshire Chamber of Commerce.
The Association made the final three of the Chamber's Business Excellence Awards.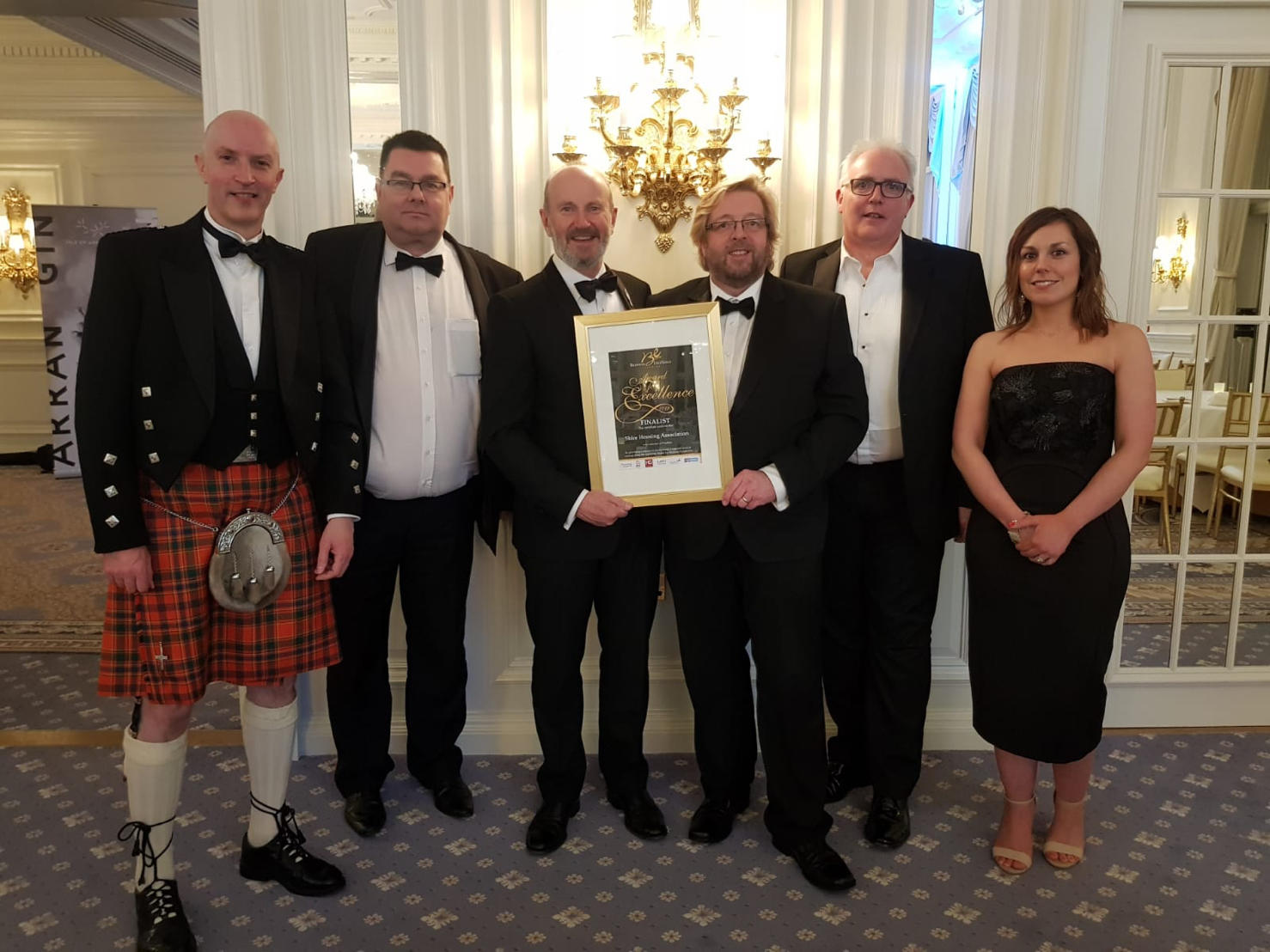 Director Jim Munro joined Board members to receive a certificate from event host Fred MacAulay.
A video showcasing the Association, which was produced by Being There Media, was shown at the Annual Dinner.