SHR – The questions remain. Time for an independent review?
Hard on the heels of its response to the Scottish Parliament's local government and communities committee, the Scottish Housing Regulator (SHR) has now published its response to a Freedom of Information request that covers some of the same ground. Scottish Housing News reader David Macdonald, who requested the information, explains more about the response he received.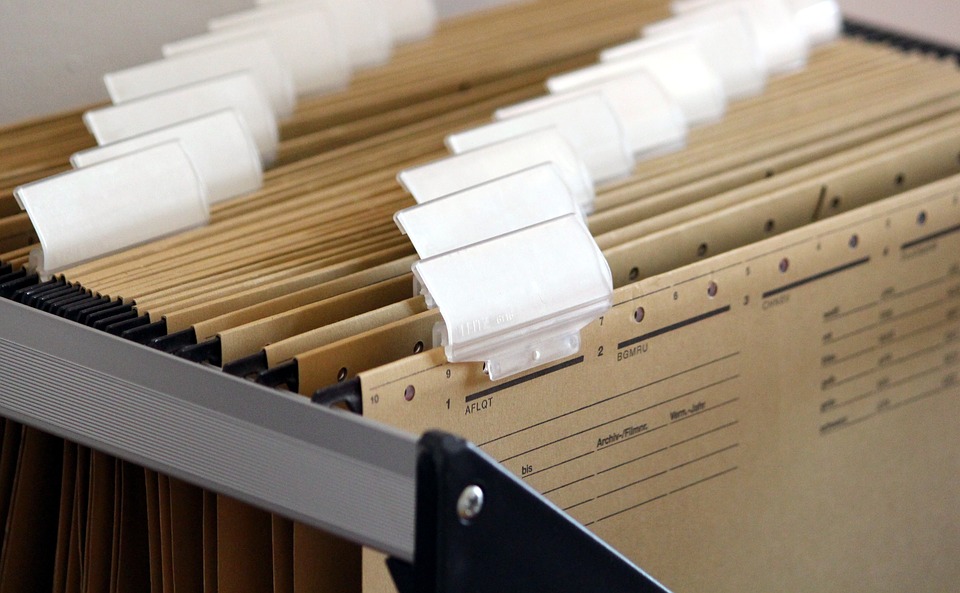 SHR's handling of my information request has been anything but open, transparent or effective. On the substance of the response I received from SHR, the key points are:
SHR is not willing to say how many people in its top three tiers of management have previous senior management experience working in a registered social landlord. I think that means the answer is "not a single one", and that SHR is determined to conceal that important fact.
SHR has provided a pile of board reports (without analysis or commentary), but not a substantive, evidence-based account that shows how SHR is meeting its statutory obligations to perform its functions in a manner that is proportionate, accountable and transparent, and targeted only where action is needed.
SHR has not provided any response about how the SHR board has received external assurance about the organisation's effectiveness in carrying out its regulatory functions and activities, since SHR was first set up in 2012. It has, however, provide copies of an Assurance Map summarising its current approach and two internal audit reports.
Openness and Transparency
It took SHR 63 days between me receiving SHR's FOI response on 25 February and the response being published on the SHR website on 1 May. A stark contrast with the Scottish Government, which aims to publish FOI responses on the same day they were sent to the information requester.
I was astonished when SHR used the COVID-19 pandemic as a reason for publication of the FOI response being delayed. In reply to one of my regular reminders about the need to publish the FOI response, SHR sent me an email that stated: "I can confirm we will be considering what additional information we will publish. We are currently primarily focussed in responding to the coronavirus COVID-19, so this will take longer than normal." The fact of the matter is that the FOI response had been ready to publish since 25 February and all that was left for SHR to do was to place it on its website. To mention the COVID-19 pandemic in this context was appalling, at a time when so many tenants are putting their lives on the line every day in poorly paid key worker jobs.
The delay in publishing the FOI response was also disrespectful to Parliament, since the FOI response deals with matters that are of current interest to the parliamentary committee to which SHR is accountable.
The three questions asked of SHR
1) Experience of Working in a Senior Management Role in a registered social landlord (RSL)
How many of SHR's senior managers (CEO, Directors, Assistant Directors) have worked in a senior management role in a registered social landlord, and what collective experience the managers have of senior level working in an RSL in the fields of governance, financial management and service planning or delivery.
SHR response
Initial response: SHR does not hold this data (information gathered in recruitment exercises such as detail of previous employers and employee experience in not retained).
I then asked SHR to provide the information on a voluntary basis, quoting Scottish Information Commissioner guidance which states "even if unrecorded, (information) can be provided outwith the FOI process".
SHR's reply did not provide the information, or explain why it was not possible to do this. Instead, the reply stated, "I can confirm that SHR's senior managers are all professional, highly skilled and experienced regulators. I have no further information I can provide at this time".
Comments on the SHR response
This was not a hard question to answer, so SHR's refusal to provide strongly suggests NOBODY in SHR's top three management tiers has any senior level experience in an RSL.
Other regulatory bodies (e.g. in the health, education, and social care sectors) have a very different profile. Senior regulators in those sectors are likely to have top-level experience in the sector they regulate, in addition to regulatory skills.
This is not an argument about regulators being "more sympathetic" to regulated bodies because of their past experience. Instead, it is about senior regulators having suitable experience and the ability to make the design and application of regulation more effective.
2) Demonstrating Compliance with SHR's Statutory Obligations
Please provide copies of all assurance reports that have been submitted to the SHR board in the last two years, to demonstrate that SHR's regulatory practice complies with its statutory obligations to perform its functions in a way that is proportionate, accountable and transparent, and targeted only where action is needed.
SHR response
SHR's response includes 50 individual documents consisting of "reports or extracts of reports providing assurance submitted to SHR Board and the Audit & Risk Assurance Committee of the Board (during 2018 and 2019)".
There is no analysis of the information provided, which includes some documents that are relevant to the question asked and many that are not.
Many of the documents provided were edited by SHR and described as "not in scope" or "exempt under FOI legislation". SHR provided generic statements about why information was exempt from disclosure, which is inconsistent with guidance published by the Scottish Information Commissioner.
Comments on the SHR response
SHR has not provided an analytical and evidence-based account, to demonstrate that SHR is performing its functions in a manner that is proportionate, accountable and transparent, and targeted only where action is needed (section 3 of the Housing (Scotland) Act 2010). Instead, it has provided a diverse set of documents – but no overall analysis
There is a parallel here with what SHR requires RSLs to do. SHR requires RSLs to carry out and document evidence-based self-assurance work that shows how they comply with more than 90 Regulatory Requirements set by SHR. Apparently, SHR does not follow similar processes to demonstrate how it is meeting its own statutory and other obligations. Why not?
3) Independent Assurance of SHR's Work since it was set up in 2012
Request a description of the arrangements SHR has had in place since 2012, to provide the SHR Board with independent assurance about SHR's effectiveness in carrying out its regulatory functions and activities. Also request copies of external reports submitted to SHR's Board for this purpose in the last two years.
Please also provide the terms of engagement SHR has in place with the Scottish Government's internal audit service, and a listing of the internal audit reports the SG service has provided to SHR, with details of the subject matter of each report if this is not clear from the report title.
SHR response
SHR's did not answer at all the question about what independent assurance has taken place since 2012, but it has noted three such examples in its separate response to the Local Government and Communities Committee.
SHR has provided a copy of its assurance map, which describes its current approach to assurance. The role of audit is noted under "independent assurance" but other stated sources of independent assurance are very limited (e.g. appeals against SHR decisions, liaison with stakeholders, consultation responses etc.)
Comments on the SHR response
Over a period of eight years, there has been very little external and critical examination of SHR's work.
It is possible that the three examples of external assurance reported to the Local Government and Communities Committee are in fact the sum total work carried out. And some of those examples are now rather elderly: for example the communications survey SHR refers to was conducted in 2014.
Neither internal not external audit appear to be particularly challenging. Internal audit has examined some of SHR's processes, but this has not involved engagement with SHR's external stakeholders (in audits that relate directly to regulated bodies) or any examination of value for money. External audit has generally not covered "wider scope" audit work in areas such as value for money because SHR is covered by the "small body" provisions of the Code of Audit Practice and these provisions generally preclude a more searching audit approach.
Overall, SHR has had a remarkably free run over the last eight years in setting the rules for housing regulation and how it is implemented, and then marking its own homework in relation to how the regulatory system is operating.
This is reflected in the submission that SHR has made to the local government and communities committee. This contains many authoritative statements and assertions – but there is very little underlying evidence from external sources.
The time is surely right for an independent review of SHR, covering all aspects of its activities from its compliance with legislation, its impact on tenants and regulated bodies, whether it is focusing its attention on the right things and how it is performing its regulatory role.