Simon Community Scotland thanks supporters of Winter Crisis Appeal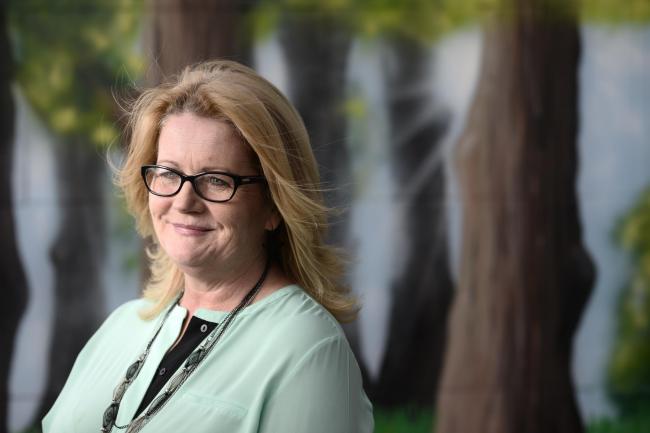 Simon Community Scotland's CEO Lorraine McGrath has written an open letter to everyone who supported the organisation's Winter Crisis Appeal.
The letter reads:
"Dear all
I am writing to thank you from the bottom of my heart for supporting our Winter Crisis Appeal which raised an incredible £104,000.
This was a winter, a crisis, an emergency, on an overwhelmingly different scale to any I previously experienced throughout my career in the social care sector. The perfect storm of driving and persistent rain, sub zero temperatures and the cost of living crisis that has sadly led many to choose between heating or eating.
Your support and the extraordinary care, skills and resilience displayed by our teams, helped so many people. Together we offered hope during some exceptionally dark days. Together, we changed and saved lives.
To give you an idea of the demand for our frontline services through winter;
Our Edinburgh & Glasgow Hubs provided almost 12,000 supports in the period 1st November to 28th February. On one day, our Glasgow Hub had 160 people coming through the door. People seeking advice, care, support, information … and hope.
Our Street Teams worked incredibly hard, often in extreme weather conditions to support people into accommodation. Our Glasgow team prevented 646 people from rough sleeping. In Edinburgh our team supported people who were at risk of rough sleeping into 1,000 nights of accommodation.
Our Helplines received over 10,000 calls.
£10,000 raised from our Winter Crisis Appeal was spent supporting people off the streets of Edinburgh into Bed & Breakfast/Hostel accommodation in sub zero weather conditions.
This decisive action will have saved lives.
We supported many people through our Hub and Street Teams through the provision of basic life saving essentials; toiletries, food vouchers, warm winter clothing and gas and electricity top up cards.
And at times, we were able to support people into new homes to call their own. We helped them move and helped to furnish their home. An incredible feeling for our teams.
Thank you so much again. It is difficult to express how much your support means.
More people are at risk of homelessness than ever before. And those that are, find it increasingly difficult to see a pathway out of homelessness. At Simon Community Scotland we always ask people we support; What else can we do?
We're having to dig deeper than ever before to meet the need for our support and we are excited to have been talking to the people we support about what more we can do and will be launching our new organisational plan in the summer. I look forward to sharing our initiatives, energy and ambition with you.
Everyone deserves a safe place to live and access to the support they need.
Our vision drives us every day. Please follow our social media channels and sign up to our e-newsletter to keep up to date with our news and views.
Thanks for helping us through winter. Let's hope for brighter days through spring and in the future."