Social care workers 'leaving in their droves', STUC policy brief finds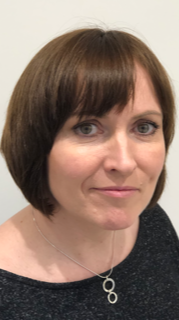 Social workers in Scotland are 'leaving in their droves', according to a new social care policy brief from Scotland's largest trade union body.
In its report: 'Undervalued, underpaid and leaving in droves: The crisis in Scotland's adult social care workforce', the Scottish Trades Union Congress (STUC) reveal falling wages, decreasing workforce levels and savage funding cuts.
The report, released today on day two of the STUC's Annual Congress in Dundee, shows that workforce levels have fallen by 0.6% whilst demand on their services increased with 56,000 new workers needed by 2035. In addition, over £20 million of cuts will be applied to social care in Glasgow with 200 jobs to be slashed. In Edinburgh, almost £10m has been cut from social care.
The data further shows that, in the last decade, pay for care workers has fallen by 37 pence per hour relative to other low-paid sectors. The report also estimates that as many as 18,000 care workers in Scotland are on zero-hour contracts.
Yesterday at the 126th Annual STUC Congress, the First Minister announced a further consultation period will take place on the delivery of Scotland's new National Care Service. The news comes as the STUC Congress looks set to debate a motion calling for a not-for-profit National Care Service that improves the terms and conditions of its workers.
The motion, moved by UNISON, calls for the Scottish Government to devise a National Care Service that will be designed through engagement with councils, unions, NHS, service users and their communities. The motion also calls for a commitment to implementing a working collective sectoral bargaining agreement within care by the end of 2023.
Additionally, the Scottish Government is being pushed to deliver a £15 an hour minimum for social carers and a proportionate rise for other sectoral staff.
Roz Foyer, STUC general secretary, said: "Social care in Scotland is in crisis. Years of spending cuts and a race-to-the-bottom by private care employers on terms and conditions has resulted in a recruitment crisis within care. Profit is being put before people and this is causing lower quality care provision for service users.
"Our latest report shows starkly that workers are poorly treated and their services are continuously being cut by local authorities. This is a scandal.
"Only a real not-for-profit National Care Service can provide the service that we all deserve in our time of need. That's exactly what our Congress will be calling for today."