Social justice secretary visits homes for Ukrainians in North Lanarkshire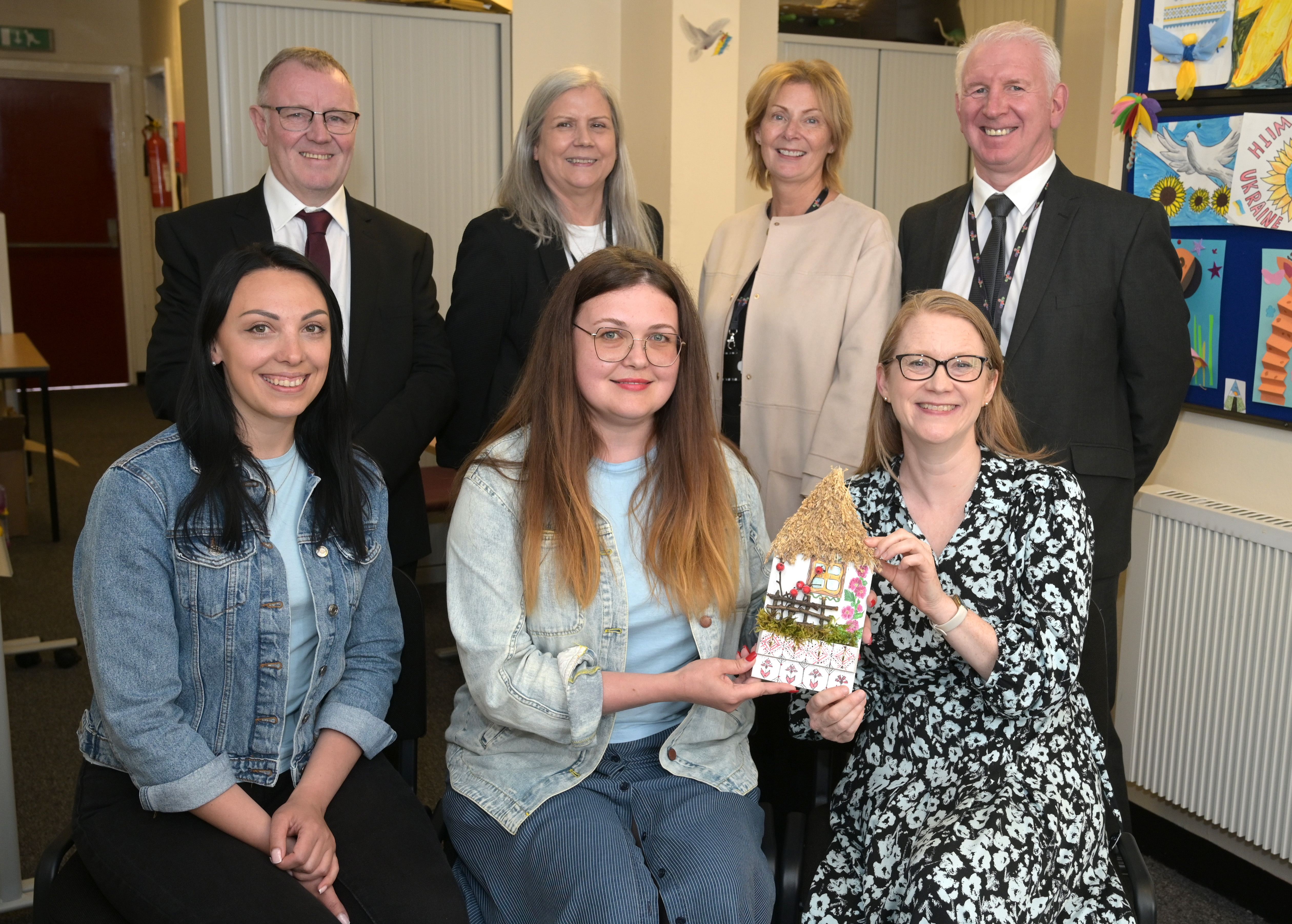 Social justice secretary Shirley Anne Somerville visited North Lanarkshire to meet with council staff and hear about the excellent progress being made in providing accommodation for people fleeing the war in Ukraine.
The local authority has refurbished homes in Coatbridge and Wishaw to house more than 400 displaced Ukrainian people, providing much needed support to families arriving in Scotland.
The Secretary met with housing staff who outlined the background work involved in delivering and refurbishing the void homes and took a tour of one of our refurbished flats.
Ms Somerville said: "It's great that the flats in Coatbridge and Wishaw are providing settled homes for more than 400 displaced Ukrainians, and the innovative approach North Lanarkshire Council have taken in bringing this housing back into use is very impressive.
"These refurbishments have been funded as part of our £50 million initiative to help void homes across Scotland be brought back into use for Ukrainian people in Scotland. Funding is still available, and I'd strongly encourage councils and housing associations to put forward more projects for consideration."
Cllr Michael McPake, convener of housing and chair of Ukraine Member Officers Working Group, added: "I was pleased to welcome the social justice secretary and for her to see first-hand the fantastic work our team has carried out as part of the resettlement programme.
"It was also lovely to hear some of the personal stories from people who have moved to the area and who have integrated into our local communities. I want to recognise the significant contribution our staff have made in not just housing Ukrainians but in providing a range of support to help people and families settle and build a life here in North Lanarkshire."
The council's resettlement team has been working with families to help them integrate with local communities, including setting up English language classes, providing employability support and practical assistance with living in North Lanarkshire.