South Lanarkshire Council issues warning over plans for National Care Service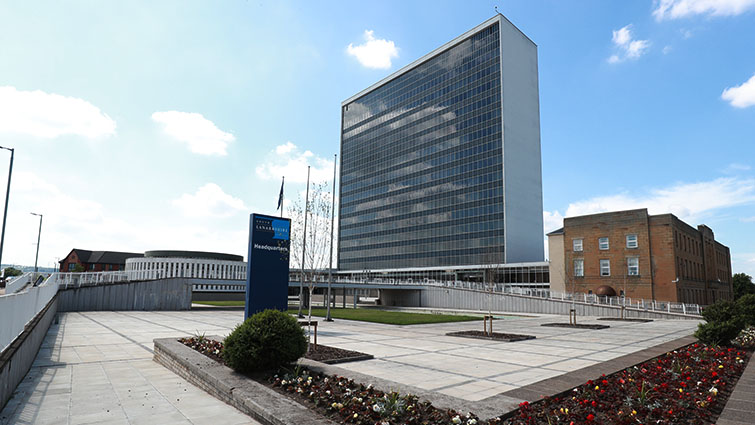 Plans for a new National Care Service (NCS) and the impact on families and staff are worryingly unclear, according to South Lanarkshire Council.
The warning comes from South Lanarkshire councillors about the proposals which would cover all of Scotland.
Councillors claim the Scottish Government is pushing ahead with its proposals, which would drastically reduce local accountability for care services and instead place greater controls in the hands of Scottish Government Ministers.
South Lanarkshire Council leader Joe Fagan said almost everyone agreed that improvements were needed in the way social care was provided, but the proposals set out in the government's consultation were flawed and lacking in detail.
He said: "Remarkably, it failed to reference the chronic underfunding of social care in Scotland which means strict eligibility criteria and assessment processes have to be applied. It is this that leads to the rationing of care and negative experiences of the care system.
"The latest details from the government still don't show how details of how their proposals would improve the quality of care or support for carers.
"Specifically, it is hard to see how removing budget, assets and staffing away from local accountability and handing it to Scottish Government Ministers will help ensure services are developed locally to match local needs.
"There is no clarity on how ministers would use the sweeping powers the NCS Bill would hand them – few details about how local care boards would be established and run, what the impact would be on those who work in the sector, or – most importantly – exactly how service users and their families and carers might be affected."
The original findings of the Independent Review of Adult Social Care (IRASC) were released in February 2021, followed by the publication of the NCS Bill in June 2022. Although the IRASC covered only adult care services, the Bill provides for the potential for children and family social work services and justice social work services to be included.
Following an initial consultation before the publication of the NCS Bill, the Health, Social Care and Sport Committee is now examining the Bill at its first stage in the Scottish Parliament.
An update on this process was presented to South Lanarkshire Council's Executive Committee on Wednesday, together with a preview of the "key concerns" that would be shared with the committee about the "significant implications" of the NCS Bill.
The Executive Committee agreed that council officers should continue to work with the Convention of Scottish Local Authorities (COSLA) and others on evidence, with a consolidated response to be shared with elected members once agreed by COSLA leaders on Friday 26 August.