South Lanarkshire Council sets budget
South Lanarkshire Council has unanimously backed a budget which it said will protect key frontline services while cutting nearly £7 million.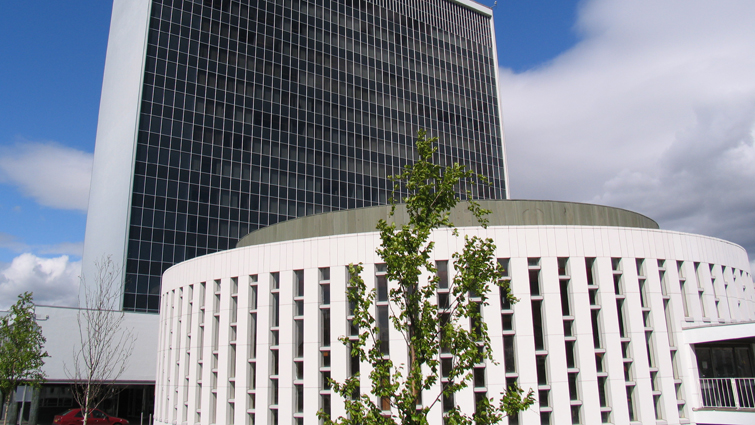 The council agreed a total of £6.922 million in cuts for 2020-21 and a 3% increase in Council Tax.
Some of the proposed savings which have now been dropped included reductions in teacher numbers in some areas and the classroom materials budget, the ending of an ad hoc roads work budget, plus reductions in some leisure centre opening hours, and a new parking permit charge.
Councillors agreed that the £3.039m needed to remove those savings would be made up by using £2.814m from an improved position on the council's overall finances, with the balance to come from reserves on a one-year basis. The changes cut the number of FTE posts to be reduced by 59.4, to a new total of 75.9.
Earlier this month, South Lanarkshire Council approved an ambitious £100 million homes investment plan.
The 2020/21 Housing Capital Programme will see £97.303m being invested in maintaining and improving council houses across the region and in continuing to build new homes to the highest standard.
Commenting on the budget, John Ross, council leader, said: "Everyone is aware that all councils are in a position where they need to work particularly hard to secure value for money as they set out their plans to provide the vital services that residents rely upon.
"Our budget does exactly that: it identifies efficiencies while putting every penny we have at our disposal to good use. Moreover, we have been able to protect frontline services across the area."
Councillor Ross told a meeting of the full Council that previous years' budgets had made a real difference to the lives and life prospects of people across South Lanarkshire.
He revealed that this week a landmark was hit when the council provided its 300,000th free breakfast in primary schools following a project which was piloted in 2017-18 and rolled-out in 2018-19, so that 121 local primary schools now provide the service.
He also revealed that auto-enrolment of families entitled to the benefits had seen the number of clothing grant awards rise from 9,840 two years ago to 11,856 this year, and the number of pupils receiving free school meals had gone up from 6,935 to 8,794.
Mr Ross praised all elected members for their "constructive" approach to the 2020-21 budget. He said: "I think every group was able to defend most, or all, of their own 'red lines' as we worked our way towards a budget that was acceptable to all. Indeed, the more we talked the more we realised how many red lines we had in common and agreed upon, especially when it came to protecting services for our young people in our schools."