Southside Housing Association tenements set for greener future thanks to funding package
The Scottish Funding Council has awarded £250,000 to a University of Glasgow-led project which will transform an old tenement building in Govanhill to reduce emissions and become more sustainable.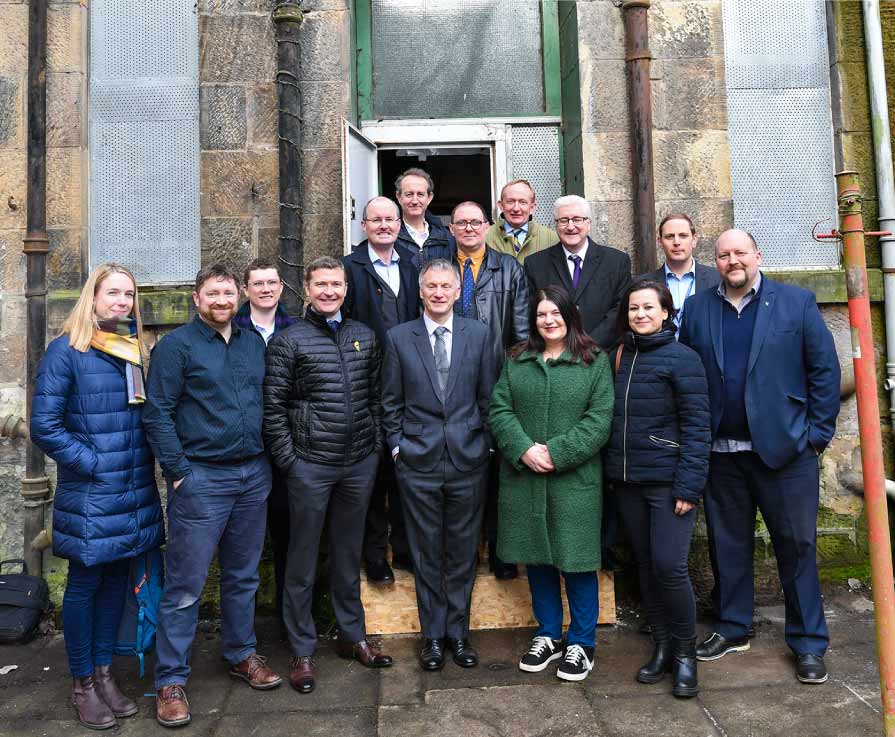 A high-tech, green retrofit will be evaluated to understand how to reduce carbon emissions from existing housing stock. Project leaders predict there is the potential for energy savings of between 75% and 90%.
Professor Kenneth Gibb, director of the UK Collaborative Centre for Housing Evidence and the academic lead for the University of Glasgow project, said: "We are delighted to make a potentially big contribution to addressing the climate emergency in Scotland through SFC funding for this important project.
"Older housing is a key source of the carbon challenge, especially our pre-1919 tenements. This demonstration project allows us to both learn about this particular form of retrofit and to assess how to scale up and provide replicable solutions across the range of Glasgow tenements."
CCG has donated £10,000 to support the Scottish Funding Council package and will be the development partner for the retrofitting of the eight dwellings set to be undertaken on behalf of Southside Housing Association over a five-month construction programme.
CCG director, David Wylie, said: "CCG is delighted to be part of this project working alongside one of our long-term partners, Southside Housing Association. Our company has extensive experience in the area of comprehensive tenement repairs and we will seek to utilise this understanding with this new form of retro-fitting.
"The Scottish Government's carbon agenda is ambitious but it will be upon the industry very soon so it is imperative that we address retrofitting now as a key part in moving toward a net zero economy."
The project is one of two to share a £500,000 funding package by the Scottish Funding Council for initiatives selected to prove the value of a collaborative approach in Scotland's response to the climate emergency.
The second project, by the University of Edinburgh, aims to increase capacity for zero and low carbon innovation in construction and the built environment. Project partners will work together to improve the way buildings are designed and constructed in the future to minimise their impact on the climate. They will also develop and test tools that reduce emissions by improving the energy performance of buildings once they become occupied.
Announcing the funding yesterday, Ivan McKee, minister for trade, investment and innovation, said: "We are facing a global climate emergency and one of the major challenges is not only how we build in the future, but reducing carbon emissions from existing housing stock.
"As these projects demonstrate, innovation plays a key part in this and will help us reach our ambitious, world-leading target to reach net-zero by 2045. We continue to engage with public bodies, businesses, communities and individuals at every opportunity to address the challenge we all face."
Mike Cantlay, chair of the Scottish Funding Council, said: "We are working with the Scottish Government, universities, colleges and others to tackle the climate emergency. These two projects both have the potential to make a real difference. The fact that they were selected from a strong field of seventeen other proposals demonstrates the willingness and the ability of universities and colleges to work with industry and the public sector to help make Scotland a net zero economy."
Dave Gorman, director for social responsibility and sustainability at the University of Edinburgh, said: "The severity of the threat posed by climate change and the urgency with which responses are needed cannot be overstated. As one of the biggest global emitters of carbon, emissions from construction and the built environment must be significantly reduced if we are to reach net zero emissions in Scotland by 2045.
"The public sector has an important role to play in leading this transition and this is the challenge that we and our partners will address through this ambitious project, by developing innovative solutions and fostering effective and sustained partnership working."