SSEN encourages applications for its £1m Resilient Communities Fund
With this year's funding pot increased to £1 million, SSEN is urging communities across the north of Scotland to submit their applications for the latest round of its Resilient Communities Fund (RCF).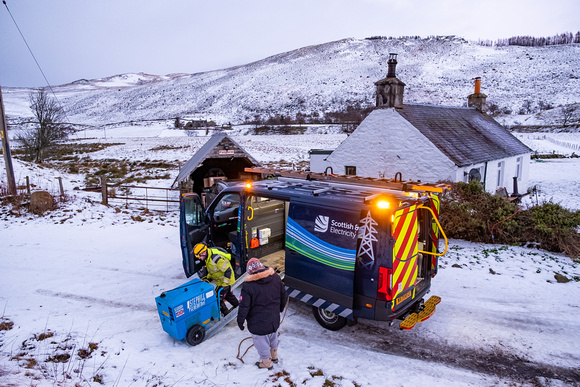 The aim of the fund is to help communities become more resilient in the face of severe weather events and prolonged power interruptions and, following the severe storms which battered the country this winter, SSEN has increased the total amount available in the north of Scotland in 2022 to £1m.
Grants are available from £1,000 up to £20,000 however, in exceptional cases, multi-year and multi-community funding up to a maximum of £50,000 will be considered.
The deadline for applications has been extended to 13 May, and the fund is looking to support projects which fall under these two categories:
1. Resilience for Emergency Events - To enhance community facilities, services and communication specifically to support the local response in the event of a significant emergency such as extended power loss.
2. Vulnerability - To protect the welfare of vulnerable community members particularly during significant emergency events such as extended power loss, through enhancing their resilience and improving community participation and effectiveness.
The SSEN Resilient Communities Fund Panel, which includes national community groups and organisations with expertise in community resilience planning, will review applications and determine which projects should receive funding, with the successful applications to be awarded this summer.
Mark Rough, SSEN's director of customer operations (North), said: "The storms which battered the north of Scotland this winter brought with them an unprecedented level of damage across our infrastructure, and as our teams worked tirelessly to restore customers' supplies, I was greatly impressed by the resilience shown by the communities whose power supplies had been impacted.
"The additional £500,000 contribution we have made to this year's Resilient Communities Fund in the north of Scotland, increasing our total commitment to £1million, is recognition of the important role community resilience has played in the recent storms. Since its inception in 2015, the fund has done a great deal to improve community resilience, and we look forward to being able to support our communities even further through the additional funding available to applicants this year."
Applications can be made here.