Stirling Council approves new plan to deliver 1,000 affordable homes
Councillors from Stirling Council have approved a new £112 million housing investment plan to deliver nearly 1,000 affordable homes across the region.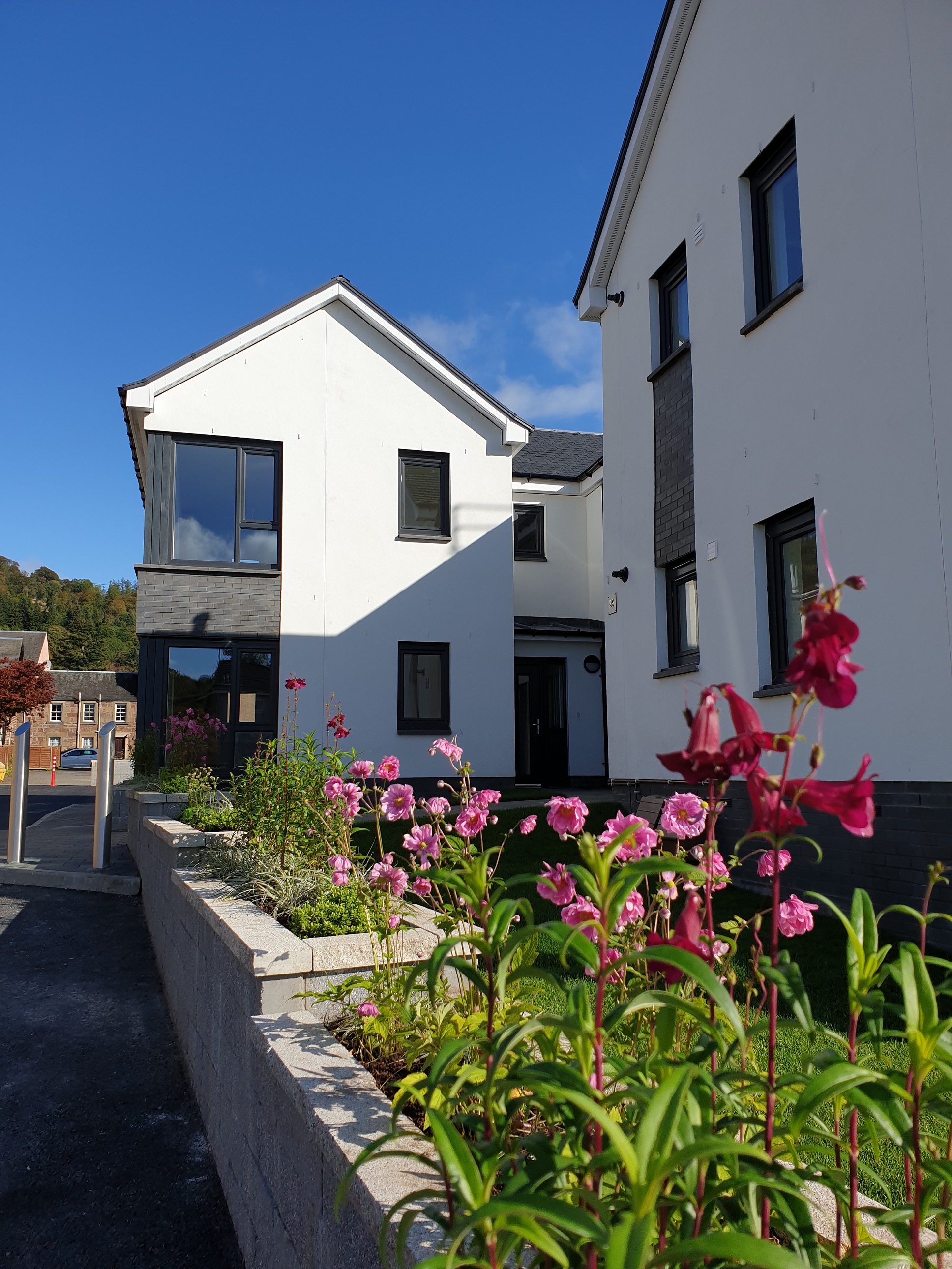 The Strategic Housing Investment Plan (SHIP) for Stirling sets out the council's affordable housing priorities for the next five years.
Delivery of the SHIP will support the council's aims to increase economic activity in the area, create jobs and training opportunities in the construction sector, reduce fuel poverty and help support completion of the council's regeneration strategy.
Across 2020-25, 913 new affordable homes will be provided throughout Stirling by the three main providers - Stirling Council (475 new homes), Forth Housing Association (257) and Rural Stirling Housing Association (181).
A further 75 homes will be provided by Castle Rock Edinvar (59) and Hanover (Scotland) Housing Association (16).
Among the priorities outlined in Stirling's SHIP is completing the regeneration of Cornton, Cultenhove and Raploch.
The council is working in partnership with Robertson Group to deliver 319 new homes in Raploch by 2022. It is anticipated that 185 new social rented properties will be delivered over four sites, split between the council and Forth Housing Association.
A further 59 houses for shared equity and mid-market rent (Castle Rock Edinvar Housing Association) and 75 for sale by Robertson Homes will also be provided.
The SHIP also includes 46 new council homes within the Newpark Farm development at St Ninians and 24 properties at Johnston Avenue in Cornton by Forth Housing Association.
The council's other main priorities of investing in pressured areas, in particular, the pressured rural areas, and the South Stirling Gateway and Durieshill Strategic Development Areas, are also reflected within the plan.
Lorna Cameron, Stirling Council chief housing officer, said: "Delivery of this SHIP will see a considerable increase in the delivery of new high-quality, sustainable affordable homes across the Stirling area.
"It will be an important step in improving the quality of life for many residents by helping to ensure everyone has housing that meets their needs.
"These new homes will be built across the Stirling area, from Callander to Dunblane, from Croftamie to Raploch, across our urban and rural areas, as part of our aims to transform and regenerate our towns and villages for all the people who live there.
"These projects will also help secure new and existing jobs and training opportunities in the construction sector for our businesses and residents."
The Scottish Government has requested that all local authorities submit a five-year Strategic Housing Investment Plan (SHIP) which will augment their current local housing strategies.
The priorities for affordable housing as set out in the SHIP are consistent with Stirling Council's current Local Housing Strategy, including improving:
Access and affordability: An improved supply of houses of all types and tenures that are affordable, particularly to households on low and middle incomes.
Quality and condition: Improvements in the condition and energy efficiency of the whole housing stock, and reductions in carbon emissions and fuel poverty.
Strengthened communities: Communities that are safe, strong, sustainable and actively involved.
Homelessness: Reduce homelessness and ensure those that are homeless or threatened with homelessness are treated with dignity and are actively involved in resolving their housing problems.
Particular housing needs: Older people and those with particular housing needs are able to live as independently as possible in their own home.