Stirling Council delivers a further 24 new homes in St. Ninian's
Stirling Council has delivered a further 24 new council houses which have been completed at St. Ninian's King's Meadow development this summer.
This is in addition to ten properties at King's Meadow that were handed over at the end of 2020 and are already let to Stirling Council tenants.
The houses were built as part of Stirling Council's Strategic Housing Investment Plan (SHIP) which aims to provide new, high-quality, sustainable, affordable homes for Stirling residents.
The properties, which were built by local builder Ogilvie Homes, include:
2 x 2 bedroom bungalows.
12 x 2 bedroom cottage flats.
6 x 3 bedroom semi-detached houses.
4 x 4 bedroom semi-detached houses.
Each home benefits from private garden space and parking, and will also be fitted with solar panels and battery storage with the aim of reducing fuel poverty.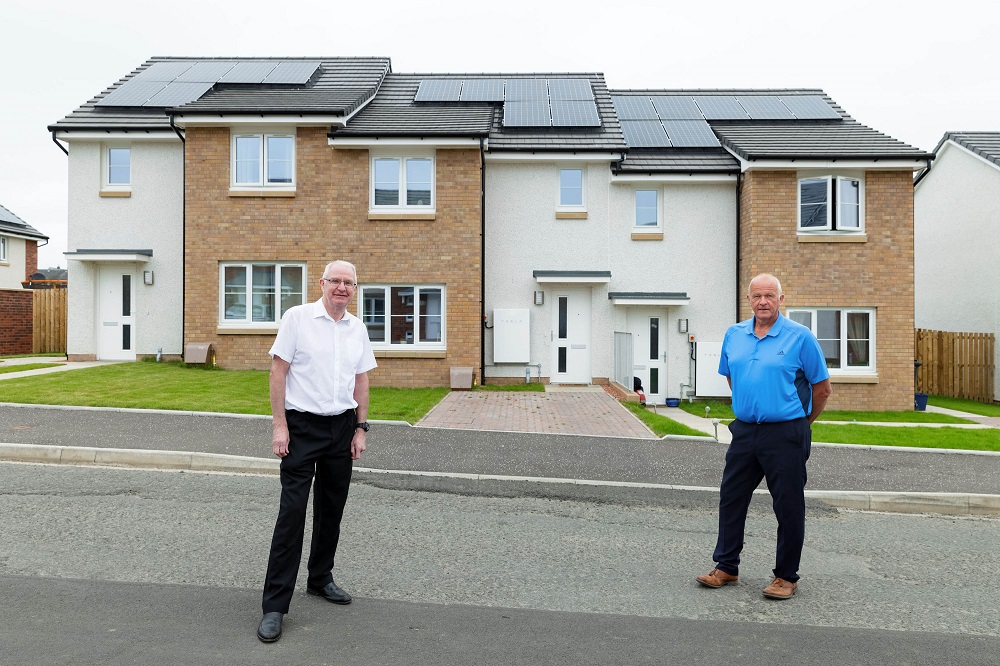 Since April 2017, Stirling Council has delivered 219 additional social rented properties and its Registered Social Landlord (RSL) partners 158 properties. Stirling Council currently has a further 154 units under construction, while its RSL partners have an additional 185 units under construction.
Housing portfolio holder, Councillor Jim Thomson, said: "After a challenging year for the construction industry, I am pleased that Ogilvie Homes has been able to complete 24 new, high quality homes for Stirling Council, which will be made available to people on our housing list."
Depute portfolio holder for housing, Councillor Alasdair MacPherson, said: "This project has been supported by £1.416m of grant funding from the Scottish Government. Stirling Council is committed to providing more affordable homes across the region and the high level of funding we are receiving is helping us to increase the number of new homes that can be built by us and our housing association partners."
Depute portfolio holder for housing, Councillor Danny Gibson, added: "These new houses will improve the quality of life for many residents and I am pleased that we are building a range of house types and sizes here, including properties for larger families, with 4 four-bedroom homes being handed over this summer."