Stuart Cosgrove to chair virtual housing hustings for Shelter Scotland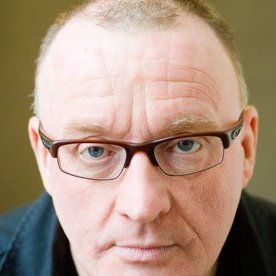 Journalist and broadcaster Stuart Cosgrove is to chair a virtual housing 'hustings' where members of the top five political parties will face questions from the public on bad housing and homelessness.
The online event is being held by housing and homelessness charity Shelter Scotland which is currently campaigning under the banner 'Build Scotland's Future' for 37,100 new social homes to be built in the lifetime of the new Scottish Parliament.
The event comes just weeks after new statistics showed that the equivalent of one household lost their home every 19 minutes during the pandemic and record numbers of children are living in temporary accommodation.
Stuart Cosgrove said: "I'm excited to be chairing this event on such an important issue ahead of the election. Bad housing and homelessness affect far too many people in Scotland. I'm looking forward to putting questions from the public to the candidates and turning up the heat until we get some answers."
Alison Watson, director of Shelter Scotland, said: "We're delighted Stuart has agreed to chair our housing hustings where some of the candidates hoping to form Scotland's next government will face home truths from members of the public.
"The need for a safe, secure and affordable home is fundamental to all of us and only government has the power to ensure people's needs are met. We won't be flinching from the hard reality of the situations of people living without a home that really meets their needs and we hope to hear strong commitments from all the parties on the night."
The event takes place online on April 15 starting at 6pm, and people can register and submit the questions they would like to hear answered at https://shelterscotland.org/hustings.