Textiles student designs clothing range to aid rough sleepers
A master's student at the Heriot-Watt School of Textiles and Design has designed a clothing range to help people sleeping rough.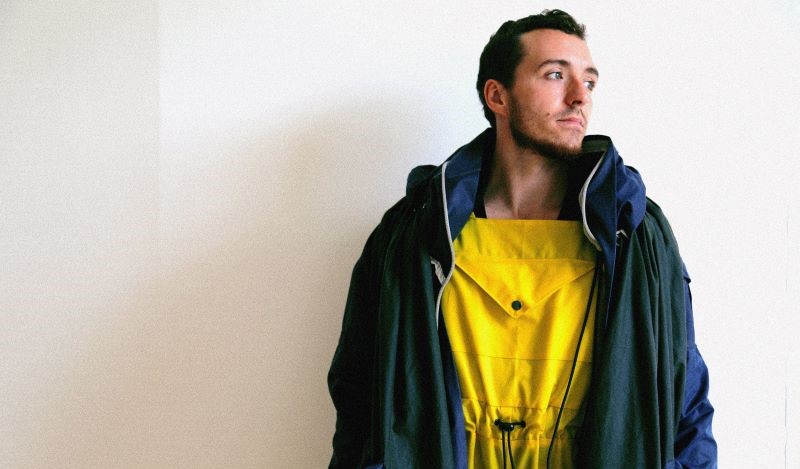 Titled 'The Homely Pack', the project by Dundee-based Callum Donnan includes a selection of multi-functional clothing items intended to protect homeless people from harsh and adverse weather conditions.
The 25-year-old received help from Social Bite while researching his degree project as the charity helped him speak with various homeless people to discover their needs and to hear their experiences directly.
Callum said: "The main feedback I got was the importance of warmth, shelter and waterproof materials. From this, I came up with my concepts."
The project led Callum to create a jacket which can transform into a tent and a bag that can become a groundsheet and a unisuit. He has designed these items of clothing to fit a range of sizes.
In completing the project, Callum also worked with Dundee-based Halley Stevensons, which manufactures waxed cotton and weatherproofed fabric. Halley Stevensons has provided Callum with recyclable materials for his project.
Marketing manager at Halley Stevensons, Dorothy Arnott, said: "As a company, Halley Stevensons are happy to support students each year as we feel it's an investment into our industry – they are the designers of the future."
Importantly, the garments are distributed to rough sleepers free of charge. Callum said it is the people living on the streets who would make them for themselves.
Callum's clothing collection will be showcased at Heriot-Watt School of Textiles and Design Masters Degree Show on August 24.