Sustainability status secures Link Group's ground-breaking £80m Scottish Widows funding deal
Link Group's sustainability commitments have enabled it to become the first Scottish social housing provider to access a ground-breaking £80 million funding deal from Scottish Widows.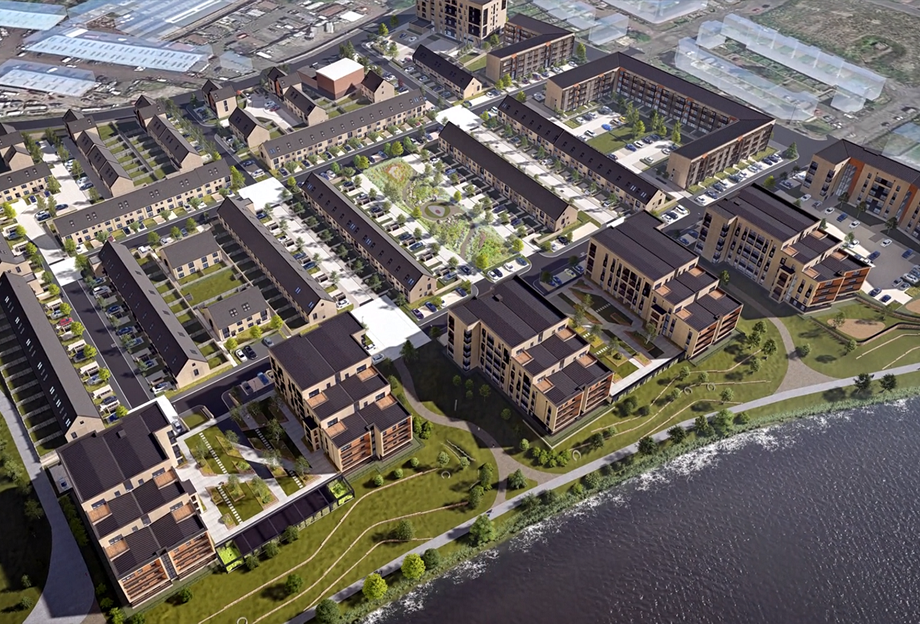 Borrowed on a 30-year term, the environmental, social and governance (ESG) linked loan is connected to Link's commitment to sustainability performance targets, with the funds supporting the delivery of new affordable housing.
Link Group finance director Nick Pollard said: "This is an exciting new funding deal in the Scottish social housing sector with a high-quality investor such as Scottish Widows, who are, as part of Lloyds Banking Group, committed to ESG funding and the climate agenda.
"This funding transaction has been made possible by Link's early commitment to ESG accreditation by Ritterwald, although that is not a pre-condition of the borrowing, and follows the introduction of Link's Business Sustainability Plan (BSP) which was published earlier this year.
"Link has now made a clear financial commitment in its journey to address the climate goals that face the business, our 12,500 current tenants and the 3,000 future tenants, and I am sure, with more organisations forging forward with sustainability strategies, this type of borrowing will be replicated many times over in the coming months."
Link's BSP sets out the organisation's commitments for the next five years and seeks to provide funding to meet its housing development programme which is forecast to deliver 3,000 new affordable homes with Scottish Government grant funding and borrowing like this deal with Scottish Widows.
Gavin Reid, associate director at Scottish Widows, said: "Link Group's sustainability objectives are aligned to our own ambitious sustainable investment targets and this innovative long-term financial support, which evolves with challenging ESG objectives, is very much a shared vision that reflects our approach of taking on the future together.
"We look forward to supporting the team at Link in the delivery of their affordable homes development programme whilst helping facilitate the journey towards a more sustainable future."
Link was supported to reach the deal by law firms Harper Macleod and Burness Paull, while Scottish Widows received legal support from Brodies, with both organisations getting additional support around borrowing security from Law Debenture Trust Security Trustees and Prudential Security Trustees.