Taylor Wimpey donates to Glasgow homeless charity
Taylor Wimpey has provided funding to Glasgow homeless charity Lights on G1.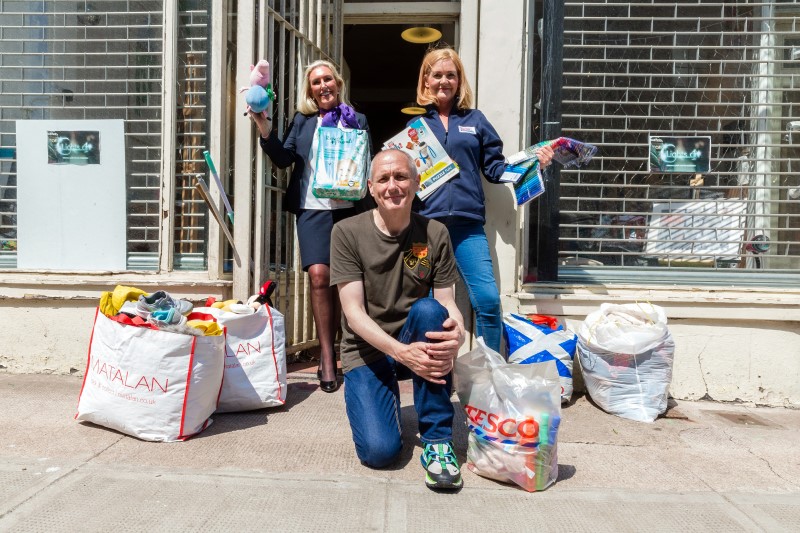 As part of its ongoing commitment to working in partnership with local communities, the staff and charities committee at Taylor Wimpey West Scotland responded to an urgent appeal from Lights on G1 for support to help feed and clothe some of Glasgow's most vulnerable people who are finding things even tougher in the current health emergency.
Taylor Wimpey co-ordinated staff donations across the west of Scotland, which were boosted by a financial contribution from the company. This combined effort, led by one of its local sales executives Angela Curran and staff charities committee member Amanda Ritchie, has resulted in a substantial donation of long-life food, sanitary and laundry products, clothes, books and toys to this hardworking and passionate local community group.
Set up by Gerald McClory, this non-profit community group based in Glasgow is predominately a soup kitchen, but it is currently offering its support and help to those most vulnerable in the local community – whether that's homeless, elderly or young families – and who are most in need.
This local community group has been overwhelmed by the number of people who need their help and to meet the demand it has launched a crowdfunding page and a call for food donations such as tinned food, long-life products and biscuits. They also urgently need donations of items that many of us take for granted such as clothes, laundry and sanitary products, as well as small treats for children such as toys or crafts.
Commenting on the support it has received from Taylor Wimpey West Scotland, Gerald McClory, said: "With the COVID-19 Pandemic impacting on everyday life, we have been overwhelmed by the number of people who need our support. We've gone from being open for just a few hours to provide a meal and entertainment, to delivering a 7-day operation to support homeless, vulnerable and lonely people in our community.
"I want to take this opportunity to thank everyone at Taylor Wimpey from the bottom of my heart for their generous donation during these unprecedented times. We'll be making sure that every single donation goes to someone who really needs it and I just can't thank everyone enough."
David Blair, managing director for Taylor Wimpey West Scotland, added: "Being able to work with local groups and charities is important to us - even more so in these challenging times and we are really proud of the way in which our team has pulled together to make substantial personal donations, which we were more than happy to match."
Read all of our articles relating to COVID-19 here.