Tea dance held to celebrate 40 years at Thenue
Senior citizen tenants got their dancing shoes on this week to celebrate 40 years of Thenue Housing.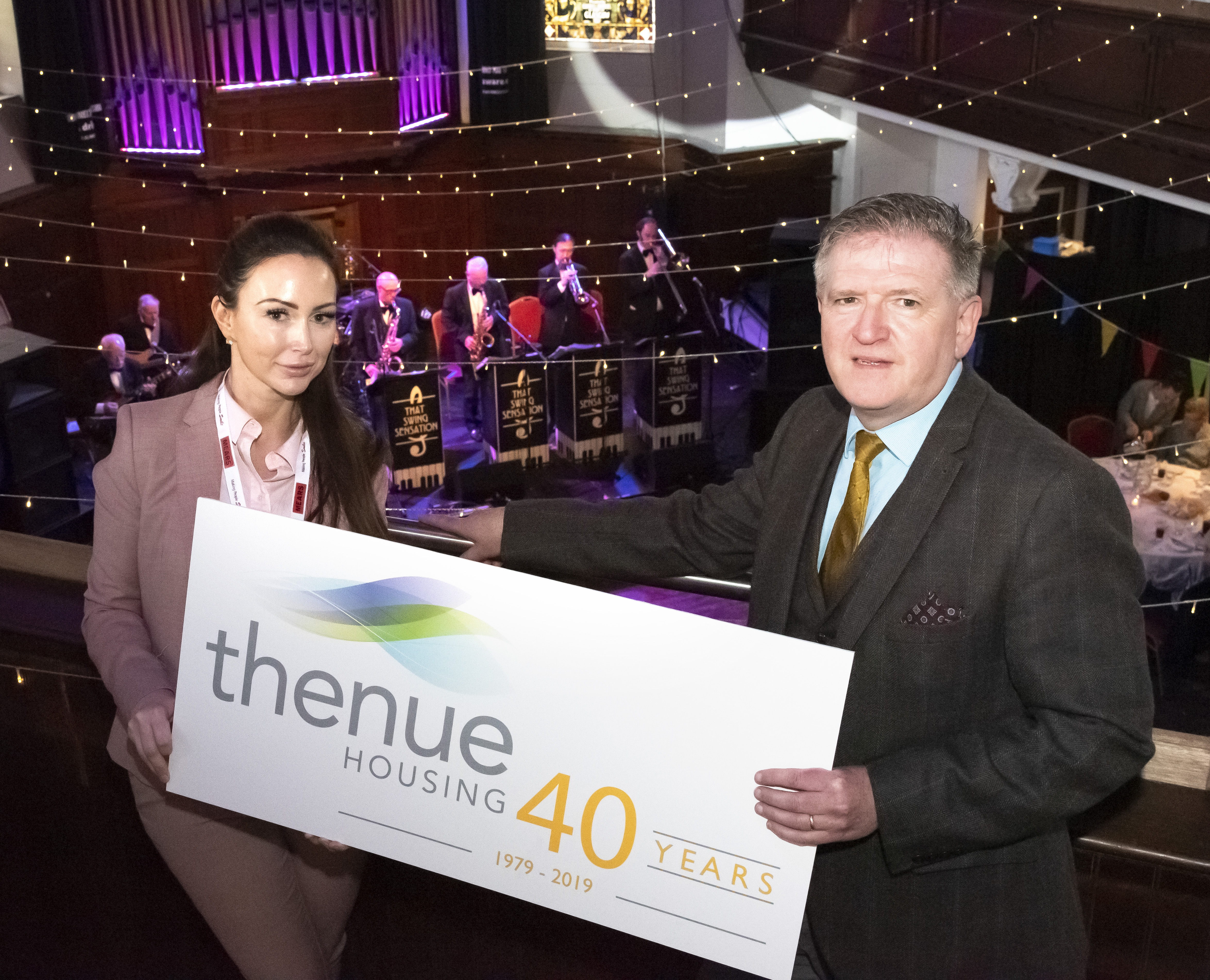 A tea dance complete with swing band was laid on so over 80 seniors could celebrate the milestone.
Generously sponsored by Thenue's repairs contractor Mears Scotland, the event is part of a series of celebrations running throughout the year designed to include Thenue's tenants.
It took place at St Luke's music and arts venue in Calton and featured the big band sound of 'That Swing Sensation'.
Chief executive Charles Turner said: "Our tea dance was a stunning success ensuring that our senior tenants could celebrate the 40th birthday of Thenue this year.
"We recognise the generous sponsorship from our repairs contractor Mears Scotland who helped make the day an occasion to remember."
Gayle Paterson, head of business improvement at Mears Scotland, added: "We are delighted to be supporting Thenue in this very important year for the housing association and wish it continued success.
"Mears recognises the important role housing associations play in Scotland's communities and this is another example of Thenue engaging with the people it serves."
Gayle attended the tea dance with three apprentices who joined in the dancing and handed out free gifts from Mears.
A key highlight of proceedings was an incredible singing performance from the stage by 95-year-old tenant Annie McKay.
Her pitch-perfect and spellbinding rendition of 'As Long as He Needs Me' from the hit musical "Oliver!" brought the auditorium to its feet earning Annie a well-deserved standing ovation.