The JR Group confirms place in SPA Framework 2022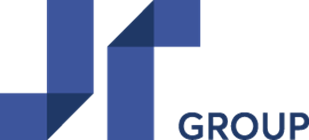 The JR Group has won its place on the Scottish Procurement Alliance (SPA) New Build Housing Construction framework, following an announcement of winning tenders yesterday.
This is the second time the JR Group has secured its place on the framework having been successful in all lots and regions the business tendered for including West Central Scotland, Eastern Scotland, and the South of Scotland.
JR Group joins a small selection of construction firms to support the planning and development of the Scottish Government's new home and affordable housing ambitions for 2022 and help overcome and address the challenge many of these developing authorities may face.
The framework ensures JR Group's position within these plans for the next four years and continues to play a major role within the business which currently employs more than 200 members of staff.
JR Group will now enter into a Framework Alliance Contract to firm up its position within the award list.
Gary McGregor, managing director of The JR Group, said: "This is a significant award for The JR Group to secure, not only due to the size and scale of the geographical areas which we are now eligible for work, but it allows us the opportunity for great partnership working and clear routes to market.
"The SPA New Build Housing Construction Framework is an extensive application process, and a lot of time and resource goes in to ensuring we can demonstrate our high-quality standards to meet the strict criteria. I am delighted that this was recognised once again, and we were awarded a place in all lots and regions we put ourselves forward for.
"Throughout the last four years, we have built up a wealth of knowledge and experience in delivering some key projects around the country. It is a vital win for us a business to continue with our growth plans and I look forward to working with all developing authorities within the framework over the next few years."
JR Group successful lots with the SPA Home Building Framework include:
Low Rise Housing up to 11m Floor Height - Projects with Individual Sites up to 9 Units - BUILD ONLY
Low Rise Housing up to 11m Floor Height - Projects with Individual Sites up to 9 Units - DESIGN AND BUILD
Low Rise Housing up to 11m Floor Height - Projects with Individual Sites from 10 to 30 Units
Low Rise Housing up to 11m Floor Height - Projects with Individual Sites from 31 to 50 Units
Construction of Independent, Assisted and Residential Care Housing - Projects up to 65 units / dwellings
Medium Rise Buildings (11m to 30m Height)
Refurbishment, Conversions, Extensions and Adaptions – Projects up to £2m
Refurbishment, Conversions, Extensions and Adaptions - Projects over £2m