Thenue appoints new people and culture manager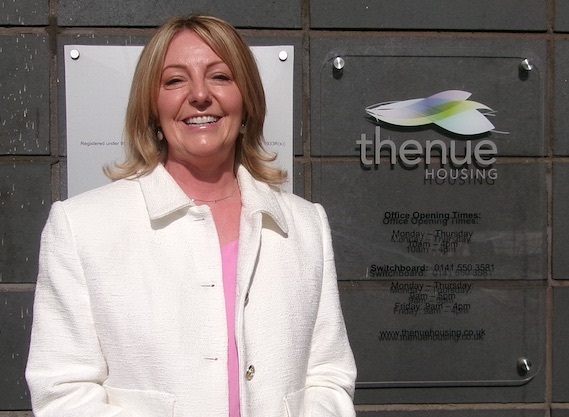 Arlene Robertson has taken up the senior role of people and culture manager at Thenue Housing.
Welcoming Arlene to her new post, Thenue chief executive Gary Naylor said Arlene would bring "exceptional skills to the role" and would undoubtedly make a difference to the work of the Association.
Gary said: "We are delighted to have appointed Arlene who has outstanding housing credentials and who shares the values of Thenue. Arlene will undoubtedly be a great asset to Thenue."
With a strong track record in community-based housing, Arlene has an impressive governance, corporate and human resources background and worked previously for 17 years at Govan Housing Association where she was head of corporate services and had two stints at Glasgow West Housing Association.
Arlene holds a Masters degree in Urban Policy and is currently studying for her Masters in Human Resources.
She currently serves on the board of Partick Housing Association – joining the west end housing provider last year.
Arlene said: "I've always believed in the concept of community-based housing and the magnificent job they do in communities everywhere.
"Thenue is a shining example of an organisation which has grown deep roots in the neighbourhoods it serves and has an exceptional track record on community regeneration.
"In the few short weeks since I took up my post I have seen first hand the commitment of the staff and the Board to make a difference to people's lives through the delivery of good housing
"Needless to say, I am looking forward very much to my new role having joined the Thenue team."