Thenue powers up energy support for tenants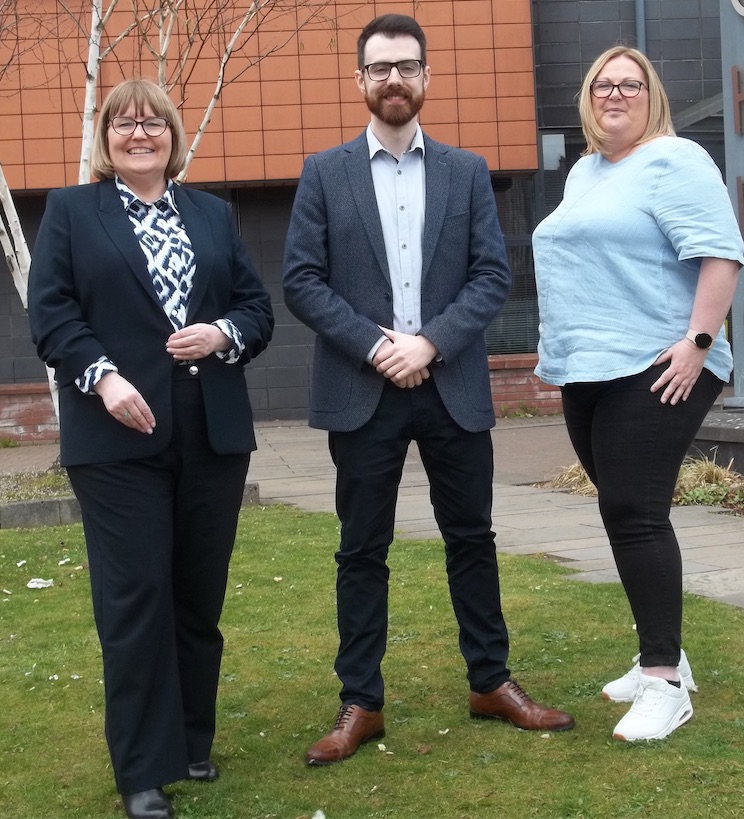 In an effort to boost the support it provides to its tenants, Theune Housing has tripled its number of energy advisors.
The Association said the move "couldn't have come at a better time" with sky high bills still putting pressure on household budgets.
Thenue has created two new roles and these energy assistant positions have been filled by Evelyn Milligan and Tom Ucci. Their appointments enhance the help available to customers in the often-complex field of energy issues.
Thenue's new-look Energy Advice Team will also provide tailored in-depth energy advice and can work on tenants' behalf to resolve energy issues with suppliers.
They join existing energy advisor Julie Broadley, who has been supporting Thenue customers with energy advice over the past three years.
Gary Naylor, Thenue's chief executive, said: "The winter may be over but prices remain very high and while there are predictions of falling energy prices over the coming months, that is no consolation to those paying significant costs right now.
"Having three people engaged exclusively on providing energy advice for our customers massively extends the reach of our help – meaning we can assist more people than ever before."
The increased energy help is funded by the Energy Redress Scheme which redistributes money from major energy suppliers. The enhanced service from Thenue fits perfectly with its Financial Inclusion Service which, like the energy advice initiative, has seen a rapid increase in requests for help.
Many people paying energy bills will have noticed an automatic increase to their direct debits to energy suppliers in April following the end of the UK Government's Energy Bills Support Scheme. This ran from October to March and offered a total of £400 over this period off energy bills.