Thenue Housing to deliver 10 flats at Bridgeton gap site
Thenue Housing has been granted planning permission to develop a current gap site between two 100-year-old category 'C' listed sandstone tenements in Bridgeton.

A five-storey building with 10 one-bedroom flats for elderly tenants will be built at 44 Dalmarnock Road.
The site was originally known as the Dominion Bar, and Thenue owned six flats above it. However, the façade of the building became unsafe and whilst the pub was operational, Thenue had to install a temporary protective shelter to stop falling masonry falling onto the street.
Thenue then acquired the pub and demolished the whole close. In March 2019, Thenue applied for planning permission to build 12 one-bedroom flats but permission was instead given for 10 one-bedroom properties.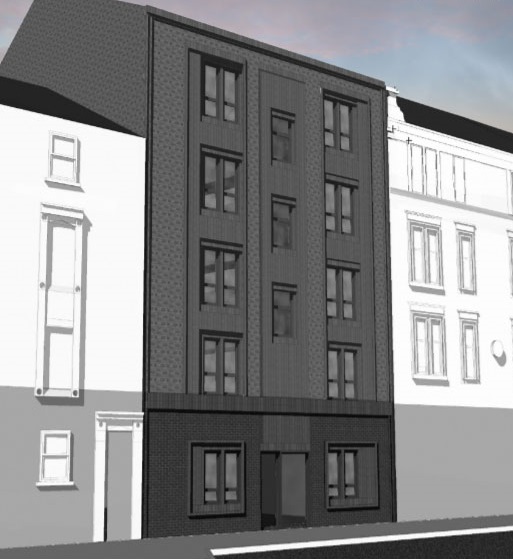 A spokesperson for Thenue told Scottish Housing News: "We are pleased to have been given permission to build 10 one-bedroom flats in this location. It is yet another example of delivering on our promise to carry on building much-needed new homes."
Thenue added it will tender for the work shortly, with an expected completion around March 2023.