Third phase of homes planned in Echt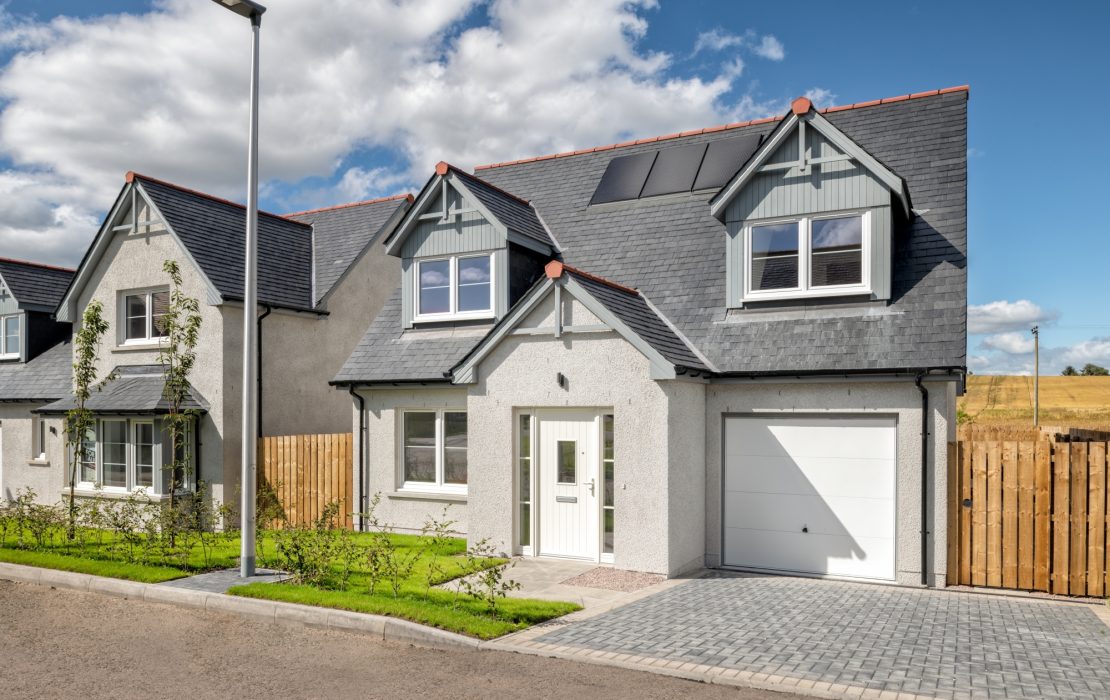 A planning application has been submitted for new homes in an Aberdeenshire village.
Kirkwood Homes Ltd in conjunction with Dunecht Estates are proposing to develop 25 new homes in Echt.
The development will be the third phase of housing delivered by Kirkwood in the area. The layout, siting and design of the new plot will be sympathetic to the two previous phases. Connectivity to the previous developments and the wider village services will be provided through Forbes Way and Forbes Park.
Around a quarter of affordable housing will be provided as part of the early phases of development and integrated into the design of the development to provide a mix of house types and sizes to meet local need.
The Proposed Aberdeenshire Local Development Plan (PLDP) includes an adjacent area of protected land (P2) to the northeast of the site, which is at risk from flooding. The PLDP requires this area to be enhanced and to include a buffer strip to ensure any risk of flooding is minimised. This area has been included and extended within the layout proposals and will contribute towards open space requirements within the village. The PLDP is currently the subject of Examination and the Reporters are expected to submit their findings to Aberdeenshire Council in Spring 2022.