Thistle Housing Association urgently seeks transfer proposals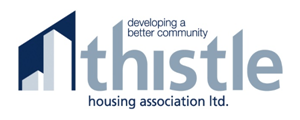 Thistle Housing Association (THA) has today issued a tender notice inviting proposals from suitably qualified Registered Social Landlords (RSLs) for a transfer.
THA currently owns 947 houses and provides factoring services for a further 786 households in the Toryglen area of Glasgow.
Last year, the Association decided to transfer its homes to another RSL following statutory intervention by the Scottish Housing Regulator (SHR).
An independent options appraisal commissioned by THA considered a number of options to secure the best future for tenants and service users against a backdrop of serious and historic failures in relation to:
Tenant, resident and landlord safety, including failures in relation to the management of asbestos, electrical, fire, gas, lift, and water safety
Financial health
Governance and boards skills
Asset management
Contract management
Provision of complete and accurate returns to the SHR
Compliance with good practice in business planning
Compliance with the Scottish Social Housing Charter
Communication with tenants and residents
Compliance with employer obligations in relation to the safety of employees
As a result, THA's management committee decided that it urgently requires the assistance of a strong proactive partner RSL for a transfer.
The full tender notice is available here.