Tributes pour in for 'inspirational and irreplaceable' Pat McGinlay MBE
Tributes have poured in for Pat McGinlay MBE of Glen Oaks Housing Association who has died.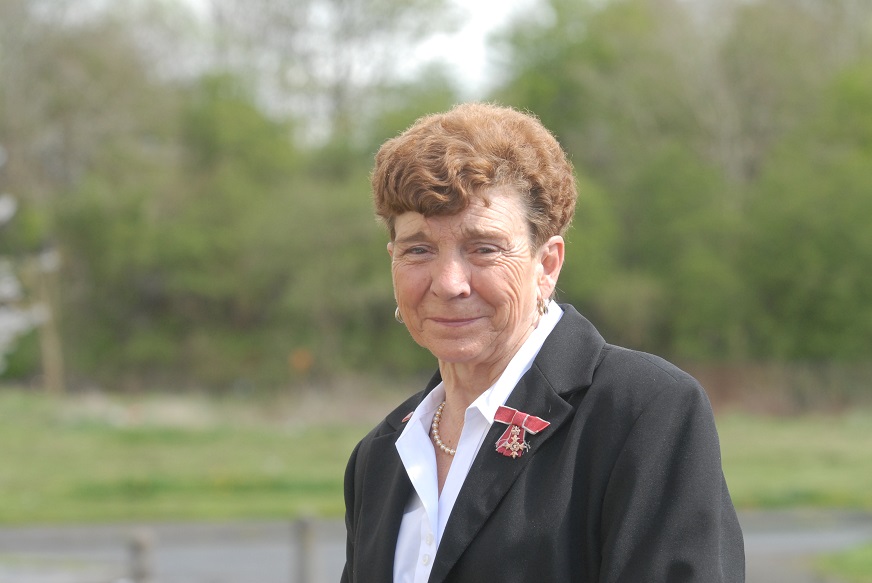 Pat – a founding member of Glen Oaks – was described as "inspirational and irreplaceable" and passed away after a brief stay in hospital.
Her enormous contribution to community-based housing was also described as "impossible to measure" after decades of championing the cause of good housing.
Pat's hard work, campaigning and determination helped shape Glen Oaks into the successful housing provider it is today which, in the true spirit of the movement, has grown deep roots in its communities.
Paying tribute to Pat, Simon Gaunt, chairperson of Glen Oaks, called Pat a "visionary of community-based housing" who has left an "incomparable legacy".
Simon said: "The loss of Pat is felt very deeply by the Glen Oaks family but we are strengthened by the incredible work Pat undertook over 30 years.
"Pat was a founding member of Glen Oaks in 1991 and from the very start knew there was a job to be done. Delivering good housing for our communities while improving the areas where people lived were her overwhelming goal.
"Undoubtedly, that has been achieved and it is thanks in no small part to Pat that it happened. We simply couldn't have done it without her."
Glen Oaks was created to take ownership of 310 homes from the then Glasgow District Council. Over 30 years it has grown substantially with an unrelenting programme of development work and regeneration activity.
Alasdair McKee, chief executive of Glen Oaks, was appointed to the role by Pat and other founding members when the organisation was created as its first ever director.
Alasdair said: "It is immensely difficult to quantify the sheer scale of the contribution Pat has made to Glen Oaks over so many years.
"Pat WAS Glen Oaks but beyond the Association she commanded huge respect from her peers largely because of her experience and determination to get things done. Pat will be greatly missed and I owe her a huge personal debt of gratitude for her wisdom and guidance throughout our long and happy association."
Pat served as chairperson and vice chairperson on a number of occasions and her contribution to Glen Oaks was marked when the Association named a stylish new extension to its Arden offices 'The McGinlay Suite'. Pat received further recognition when she was made an MBE for services to housing in 1999 by The Queen.
Maureen Cope MBE, former chair of Ardenglen Housing Association in Castlemilk, described Pat as "inspirational and irreplaceable".
Maureen said: "The entire housing association movement in Glasgow and beyond owes Pat a huge debt of gratitude thanks to her vision of how good housing can literally transform people's lives. Her wisdom, enthusiasm and tireless campaigning helped shape Glen Oaks from the day it was created. Pat was not only inspirational. She is simply irreplaceable."
Eamonn Connolly, director of Employers in Voluntary Housing, which had a close association with Pat, said: "Pat was an EVH stalwart and one of our long serving Executive Committee members. She was a huge supporter of our events and conferences across Scotland. Pat was renowned as a kind, gentle person who always had time for others – hugely well liked and respected by all of us. Many of us at EVH have very fond memories of Pat and we will miss her greatly."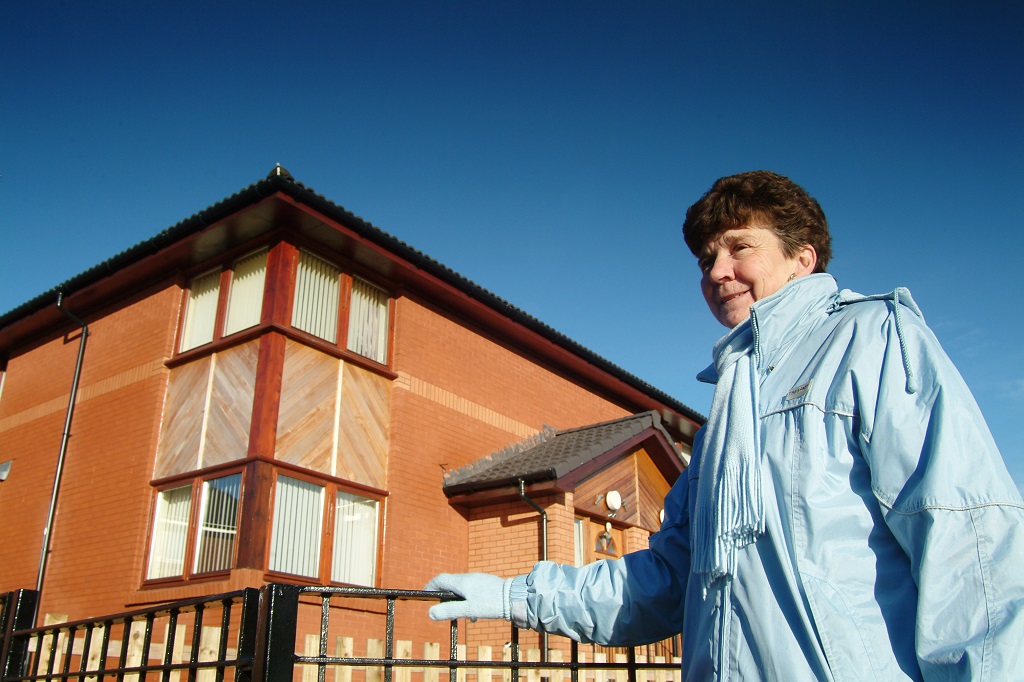 Pat was also a winner in the then-titled 'Scottish Women Achievers on a Housing Committee Award' sponsored by EVH in 1997.
David Bookbinder, director of the Glasgow and West of Scotland Forum of Housing Associations, said: "Pat was a true pioneer not only for Glen Oaks but for the entire housing association movement."
Norman Fitzpatrick, depute director of New Gorbals Housing Association, said: "Pat was a lovely woman and a true legend of the community controlled housing association movement who gave so much to others through her volunteering and achieved so much for Glen Oaks."
Charles Turner, chief executive of Thenue Housing, added: "Everyone at Thenue is saddened to hear the news of the passing of Pat. Her enthusiasm and passion for our movement has extended way beyond her community and her family will be rightly proud of the legacy she leaves behind."
Pat was also on the executive committee of SHARE.
Rod Hunter, a former director of SHARE, said: "Pat was a stalwart of the second wave of CCHAs and helped transform local areas with strong community leadership in the forefront."
Pat is survived by son Gerard and his wife Liz, daughter Carol-Anne and granddaughter Alana.
Pat's funeral mass will take place on Thursday, 2 September at St John the Evangelist, Aurs Road, Barrhead G78 2RW at 10 am, thereafter to St Conval's Cemetery, Glasgow Rd, Barrhead G78 1DT.
For track and trace purposes those attending are asked to email Alasdair McKee at alasdair.mckee@glenoaks.org.uk with their name and a contact number no later than Wednesday 1 September at noon.