Tuning Up Housing First: Scotland's Top 100
Doug Gibson, Business & Innovation Manager at the Homeless Network, provides the second of four blogs in the lead up to Scotland's major Housing First conference on 22 May 2019.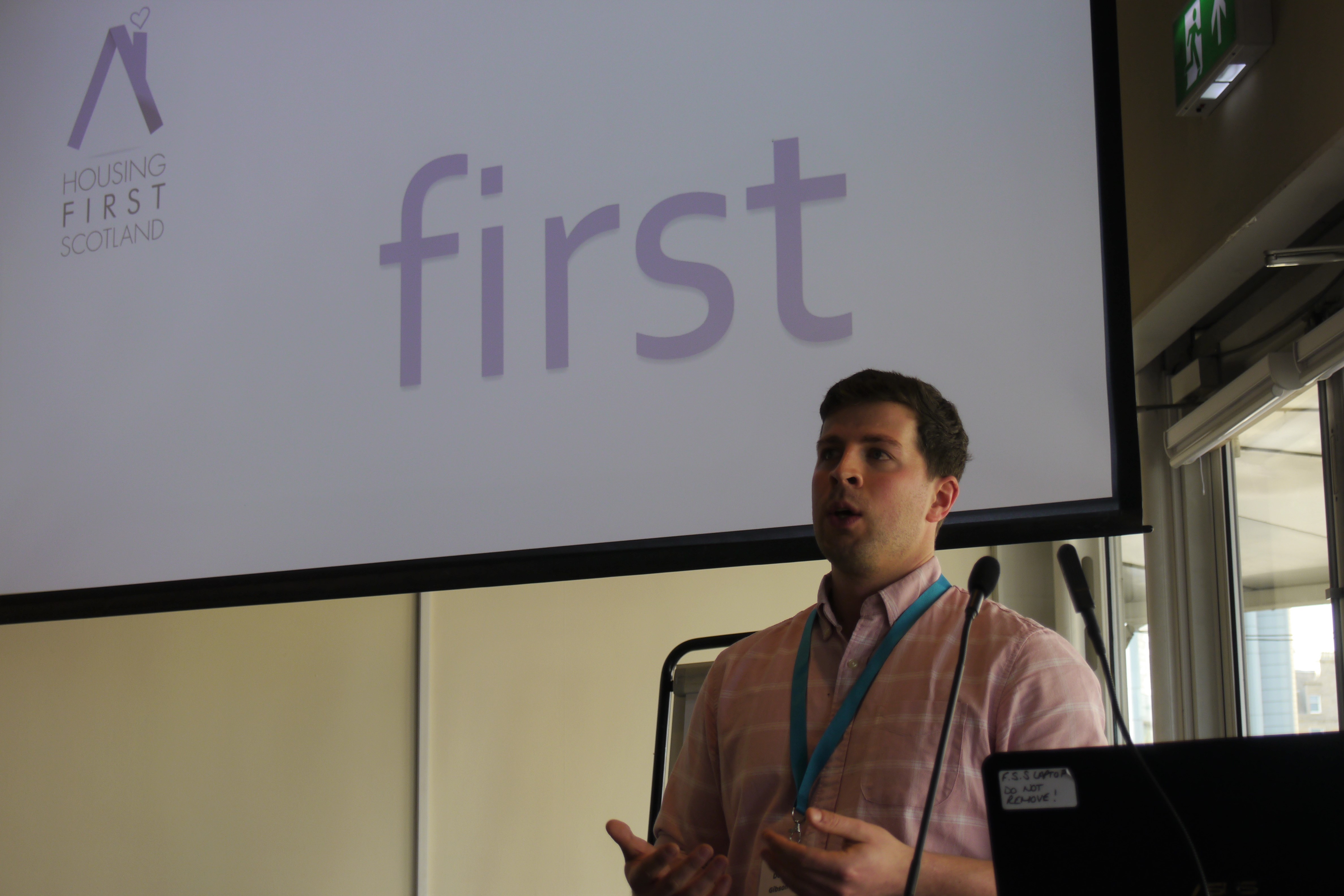 Every experience of homelessness – and every path out – is unique.
One thing is common to each: housing ends every case of homelessness and is at the heart of local authorities' Rapid Rehousing Transition Plans being designed to reduce the time everyone spends homeless.
Some people need more of our care and attention to redress an often-staggering set of life experiences and circumstances. And this needs all cards on the table – no tricks, no strings – no further rules to reject or opt out of. Just a safe home to call their own – and someone to get alongside them.
This is how Housing First sits within the overarching Rapid Rehousing framework: ordinary, settled housing as quickly as possible for everyone, with wrap-around support directed by those who want it.
And this is how Scotland's top 100 are approaching it too – people from the Pathfinders and Leaders who have emerged to make Housing First a reality. Working in a new, collaborative way across sectors, to understand and establish the relationships, structures and processes necessary to ramp up Housing First.
The Pathfinder was set in motion by the substantial fundraising efforts of thousands of people across Scotland energised by Social Bite and with funding support from Merchants House Glasgow. The Homeless Network and Corra Foundation were appointed as Project and Fund Managers.
Designing and then building a single Housing First approach in Scotland, with local application, is what will keep the momentum building and make sure principles are honoured. We were all excited when the Scottish Government chose to connect the Scottish Government/COSLA high-level commitment to Housing First with the Social Bite programme already underway. In doing so, Scottish Government became the main funder of a much larger £10m Housing First Pathfinder programme that can now promise to reach further.
More than 800 homes have been pledged in Aberdeen/shire, Dundee, Edinburgh, Glasgow and Stirling – mostly in the social rented sector, but with some private rented tenancies too. Support for people is delivered by local consortia comprising a formidable group of support providers. 15 services in total in fact - all freshly trained by Turning Point Scotland – with a lead in each area (in same order): Aberdeen Cyrenians, Transform Community Development, Cyrenians, Turning Point Scotland and Loretto Care.
We call this phase Tuning Up for a reason – the first nine months of making Housing First real in Scotland have been loud, out of tune, exciting, frustrating, encouraging - with a strong feeling that something really big is about to happen.
At the Homeless Network, we have been in awe of the people involved – the senior decision makers, politicians and policy makers, funders, tenants, frontline support workers, service managers – all coming together to change a system. Working, thinking, solving, leading, supporting – sharing their wins, and losses too.
Together, we've been tuning up something very modern, a way forward. A new way of working. Scotland's Housing First Pathfinder aims to transform the lives of some of the most vulnerable people in Scotland by disrupting a system that has failed them time and again. Housing will end their homelessness; they – and the support alongside them – will do the rest.
In next week's blog, we'll explore how all areas can connect with the Pathfinder's early learning to scale up Housing First right across Scotland.